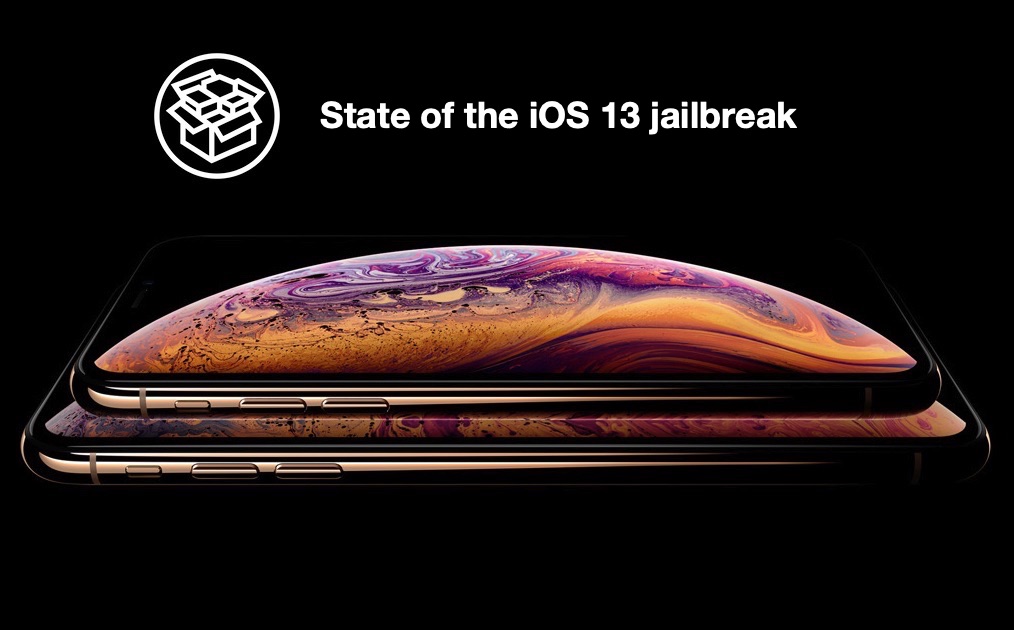 With iOS 13 launch fast approaching many jailbreak enthusiasts are wondering whether we will see a public iOS 13.0 jailbreak soon after its launch or not. However it may be the wrong question to ask, as when it comes to iOS jailbreaks the question isn't about whether but it is about when. Over the past many years we have seen that a jailbreak for major iOS version arrives sooner or later. Ever since the early days of iOS up until iOS 12, we have yet to see a major iOS version that didn't get the jailbreak treatment.
iOS 13 is still in developer and public betas, so even if jailbreak developers have found zero-day exploits in this new operating system, chances of which are high, it is extremely unlikely that they will waste them by releasing a jailbreak for beta. Instead they will wait for Apple to finalize the iOS 13.0 and release it for public before revealing their cards.
iOS 13 Beta Jailbreak Demonstrated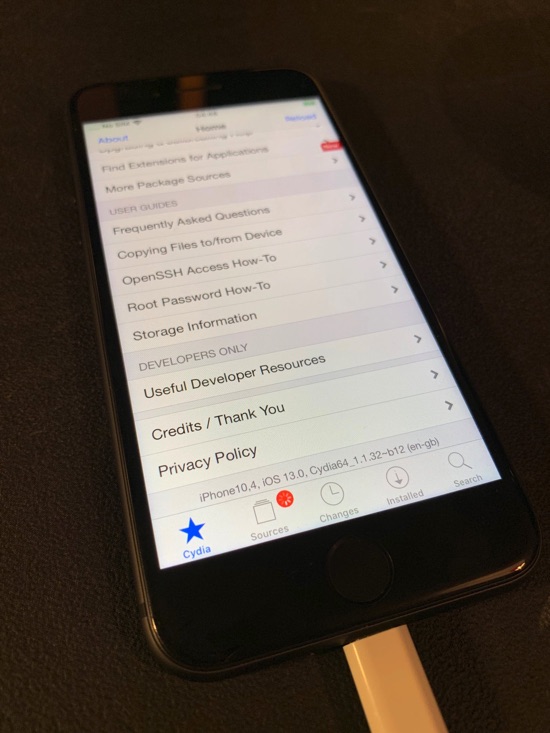 As we mentioned earlier it is very likely that iOS jailbreak developers have already found exploits in iOS 13 beta that they can use to develop a jailbreak for it. In fact back in June we saw an early glimpse of this, when developers showcased Cydia running on iOS 13 beta just after a week of developer beta's release. Hacker @iBSparkes posted a photo of an iPhone 8 powered by iOS 13.0 developer beta 1 running Cydia. In the tweet he also tagged Luca Todesco, an iOS hacker well known for his work on the iOS 10 Yalu jailbreak. This tweet was most likely hinting towards iOS 13.0 featuring exploits that can be useful in porting Cydia to the new operating system and developing a full-fledge iOS 13 jailbreak.
Cydia Working And Cydia Substrate Require Minor Changes
While @iBSparkes did not mention many details about how functional Cydia was on iOS 13, well known hacker @pwn20wnd, who is one of the main developers of unc0ver jailbreak for iOS 12 confirmed in a tweet that Cydia works on iOS 13. @pwn20wnd tested Cydia on non-jailbroken iOS 13 using CorelliumHQ's iOS virtualization. He not only confirmed Cydia's support for iOS 13 but also revealed that Cydia Substrate, which provides the foundation of a jailbreak and helps in tweak injection process should also work with iOS 13 after some "minor changes".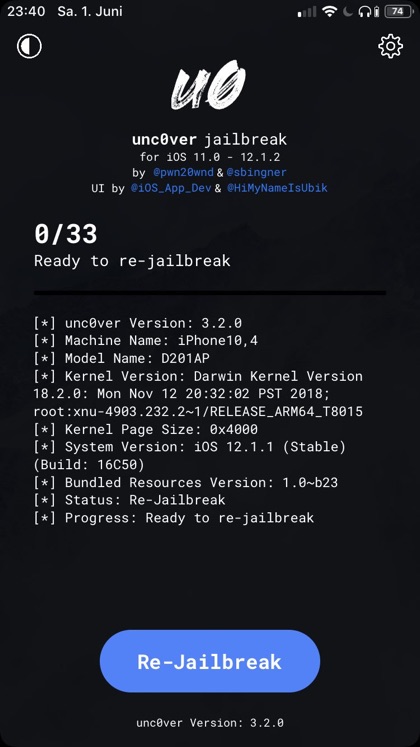 This is a major news for those who are excited about the iOS 13 jailbreak as Pwn20wnd and his team have been instrumental in updating Cydia to work with their unc0ver jailbreak and iOS 12. If they have been able to make Cydia work on iOS 13 and believe Cydia Substrate will also support the new operating system following minor changes, then we can be hopeful about an early iOS 13 jailbreak release.
With Cydia working on iOS 13, we can be sure that some of its biggest competitors that includes team Electra's Sileo and Installer 5 will follow suit too.
Who Could Release An iOS 13 Jailbreak?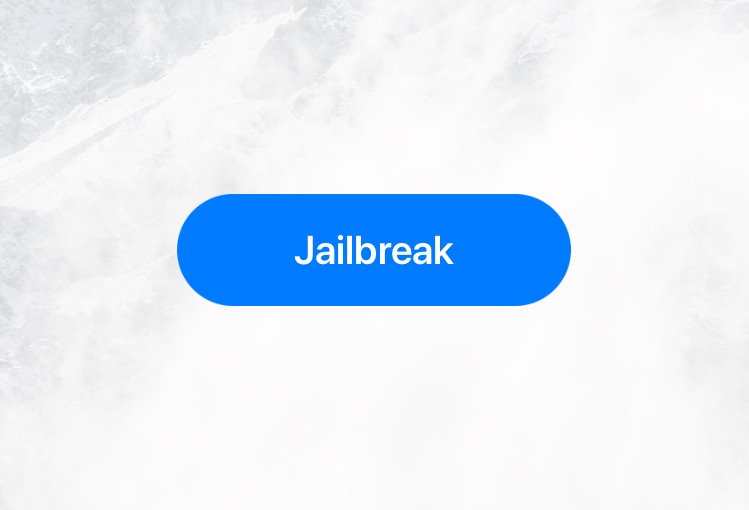 When it comes to releasing a jailbreak for a new iOS version the list of usual suspects isn't too long. We can expect Pwn20wnd and his team to update unc0ver jailbreak tool with support for iOS 13. Similarly team Electra, which develops Chimera jailbreak tool could also add iOS 13 support to Chimera. These jailbreak teams are well trusted and are known to release jailbreaks for public in a reliable way, however we cannot rule out the possibility of a third force, be it a new team or a solo developer to take it upon himself and develop a public iOS 13 jailbreak. For now we will just have to wait to find out.
Why Jailbreaking Is Still Essential In 2019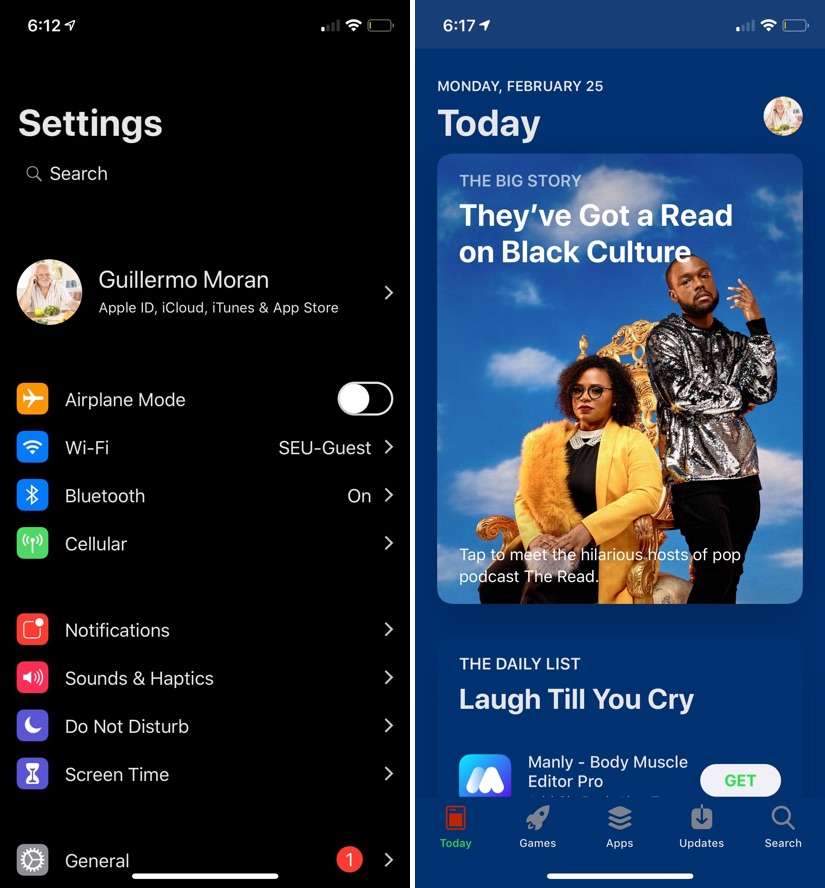 With iOS 13 it looks like Apple has finally listened to its customers as the company has added long requested features to iOS 13 and iPadOS 13. Features that previously required jailbreaking iOS – such as dark mode, Volume HUD replacement, custom fonts etc have finally been added to iOS by default.
While this all good, it does not mean there's no need for an iOS 13 jailbreak anymore. Over the past many years jailbreak community has taken the lead when it comes to experimenting with different ideas and making iOS better, and in many cases Apple has followed jailbreak community's lead by implementing many features that were first developed as tweaks. With a thriving community of jailbreak tweak developers we cannot imagine not having a working jailbreak on iOS 13 and we cannot wait to see what tweak developers are going to develop once iOS 13 jailbreak is released for public.