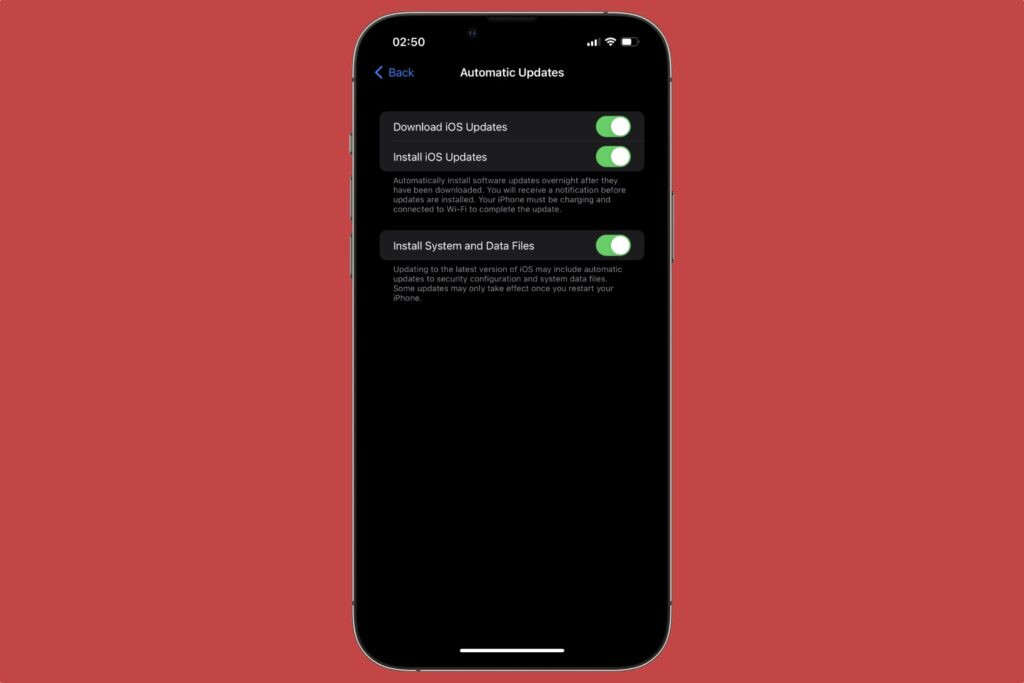 iOS 16 has added a new 'Install System And Data Files' toggle to iOS's Automatic Updates screen. When this toggle is enabled iOS will automatically download and install security updates to user's device.
What makes this new feature useful is that users do not need to download the full update as they can only opt to install the security patches on their device.
Users can find the new toggle on iOS 16 powered devices by going to Settings -> General -> Software Update -> Automatic Updates.
This new feature will help Apple in implementing security updates on iOS devices without requiring any effort from the user.
This is a win-win situation since the user does not need to worry about updating his or her device or risk missing out on security patches. And Apple can quickly deploy fixes to a large number of users automatically.
Of course not everyone would be onboard when it comes to installing unsolicited (hint: jailbreak enthusiasts). Thankfully users are able to turn off the toggle for 'Install System And Data Files' and stop automatic installation of security patches.