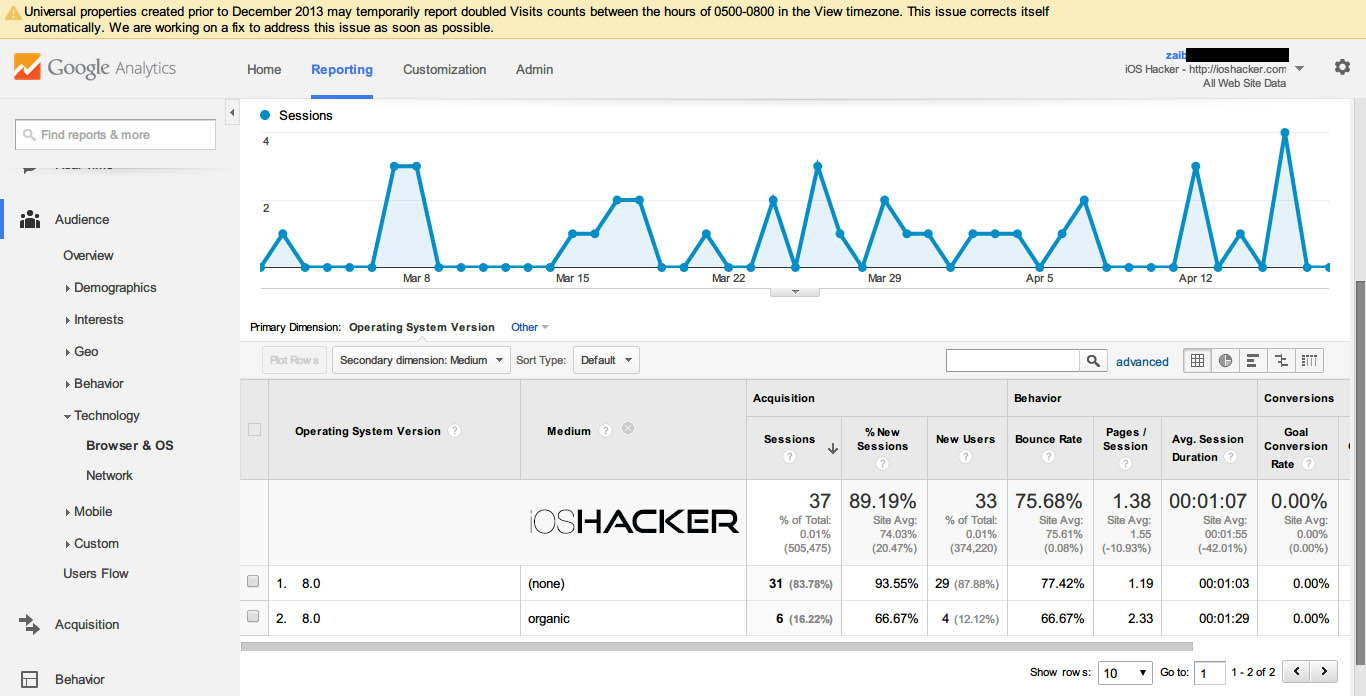 Apple is holding the WWDC event in June this year and will most likely announce iOS 8.0 update for iPhone, iPad and iPod touch devices. While there is still a lot of time left in iOS 8.0's announcement and release it seems like the company has already deployed the software update to its employees. While browsing through the web logs of iOS Hacker we stumbled upon entries that indicated that the website was visited by devices running iOS 7.2 and more importantly iOS 8.0.
The hits started in the month of March when the website received 24 hits from iOS devices running iOS 8.0. The trend has continued in the month of April with 14 hits coming from devices running the unreleased version of the operating system.
Along with iOS 8.0 the iOS 7.2 also made an appearance in our web logs however the hits from this particular operating system version were relatively low. The site received only 3 hits from devices running iOS 7.2 through out the month of March while there were no hits in the month of April.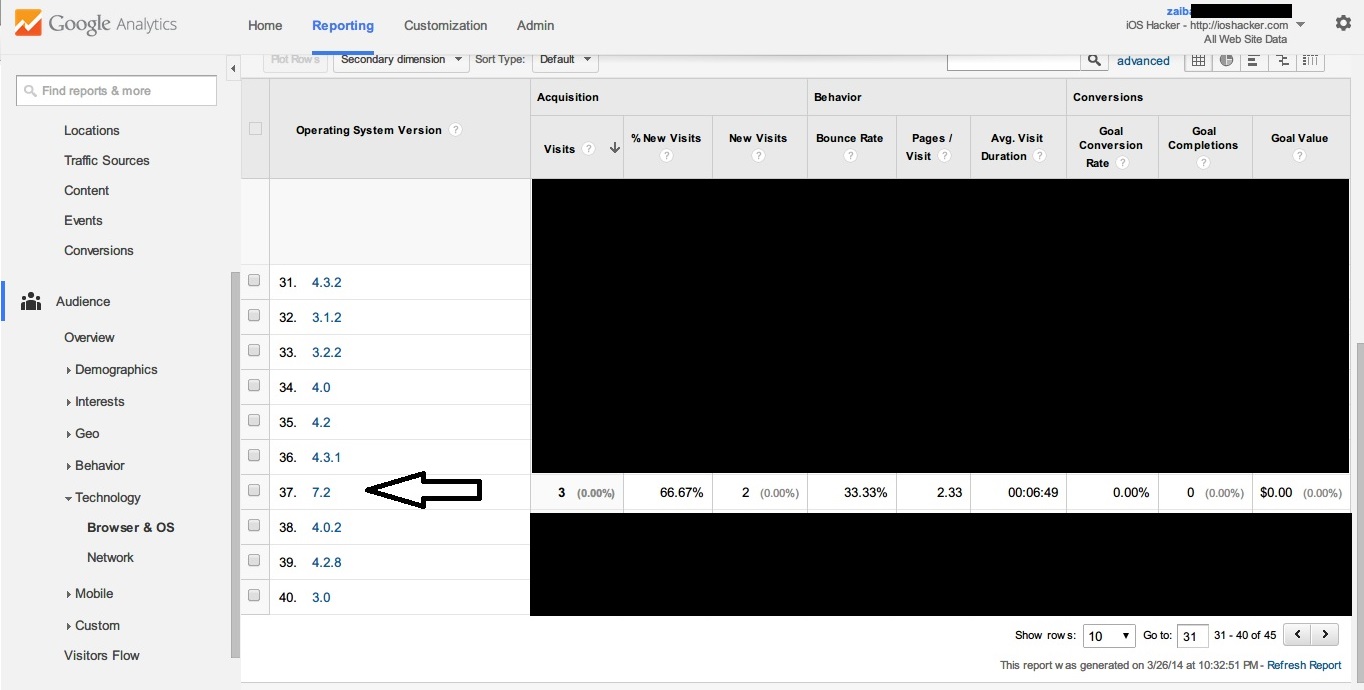 This is not the first time unreleased versions of iOS have appeared in the web logs of websites. We have seen such incidents in the past as well.
It is important to note here that while this data comes directly from Google Analytics it may not reflect reality. However the number of hits received by the website are enough for us to establish that there may very well be some truth behind these figures. Nevertheless iOS 8.0 will debut in the month of June and who knows we also get to see the release of iOS 7.2 before that, which seems unlikely at this point of time.
Disclosure: iOSHacker may receive a commission if you purchase products through our affiliate links. For more visit our privacy policy page.