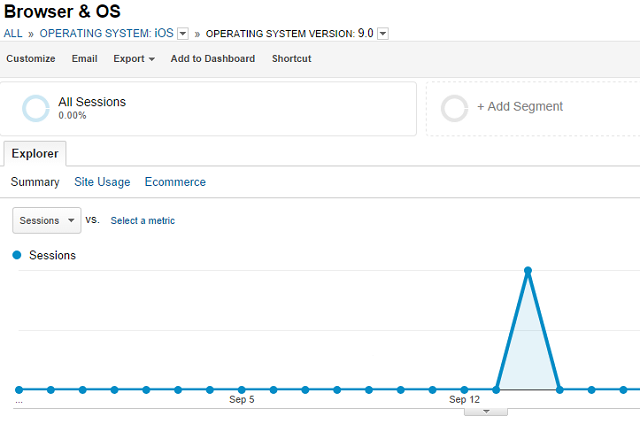 Apple has recently released iOS 8 update to public and has already pushed 3 more versions that mainly brought bug fixes (and bugs) for the operating system. Now it seems like the company is already testing iOS 8.2, iOS 8.1.1 and iOS 8.1, which will eventually be released in the coming months. We know this because these unreleased iOS versions have appeared in iOSHacker's web logs in Google Analytics. What's even more interesting is that along with the three iOS builds mentioned earlier we are also seeing iOS 9.0 and iOS 9.1.1.
Of course iOS 9.0 is still a year away from its release, let alone iOS 9.1.1 but it is not unusual for it to exist as Apple may already be working on releases that are scheduled for even after that.
We first looked at our log following the post by our friends at 9to5Mac, in which they reported seeing iOS 8.1, 8.2 and 8.3 in their Google Analytics logs, as well as in analytics of a major app developer which they didn't named. We were expecting these versions of iOS 8 to be in our logs as well as we have seen similar activity in the past, however seeing iOS 9.0 was surprising.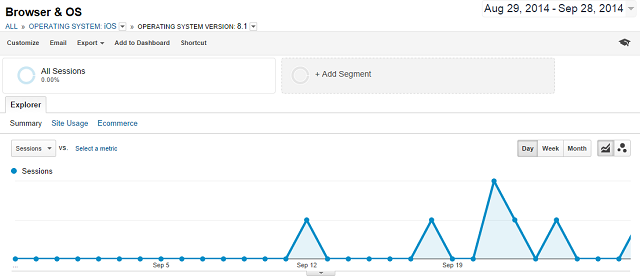 The data revealed in the Google Analytics web log cannot be considered 100 percent accurate however as far as further releases of iOS 8 versions is concerned it is a known fact that there will be more releases in the coming months, especially once the new iPads are revealed.