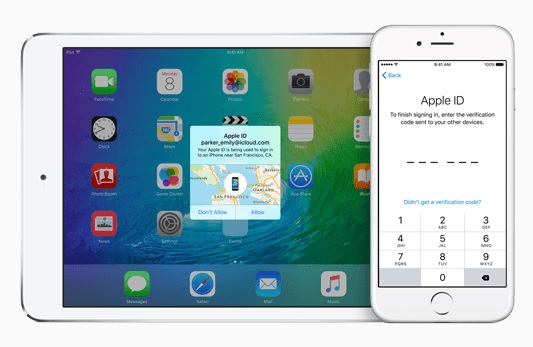 As iOS 9 focuses on improvements the changes in the new version of the operating system are certainly not limited to battery, Siri or apps. The update also brings better security for your data and devices by making it more difficult for thieves and hackers to get access to your iCloud account or stolen iPhone or iPad. To do so iOS 9 adds a 6 digit passcode to iPhone and iPad models that feature Touch ID. So if you have a newer device that features Touch ID, you will now be able to have a 6 digital passcode instead of 4.
The increase will boost the number of possible combinations from just 10,000 to 1 million, making the password much harder to crack. While Apple's website explicitly mentions Touch ID enabled devices to have 6 digit passcodes it is unclear if all devices will have this feature when final version of the operating system is released in the fall.
To make your iCloud account more secure Apple has added the two factor authentication and will require you to enter a verification code whenever you login to your account from a new web browser or device. This code will be displayed on your Apple devices or sent to your phone. You will only be able to gain access to your iCloud account from the new browser once you enter the unique code.