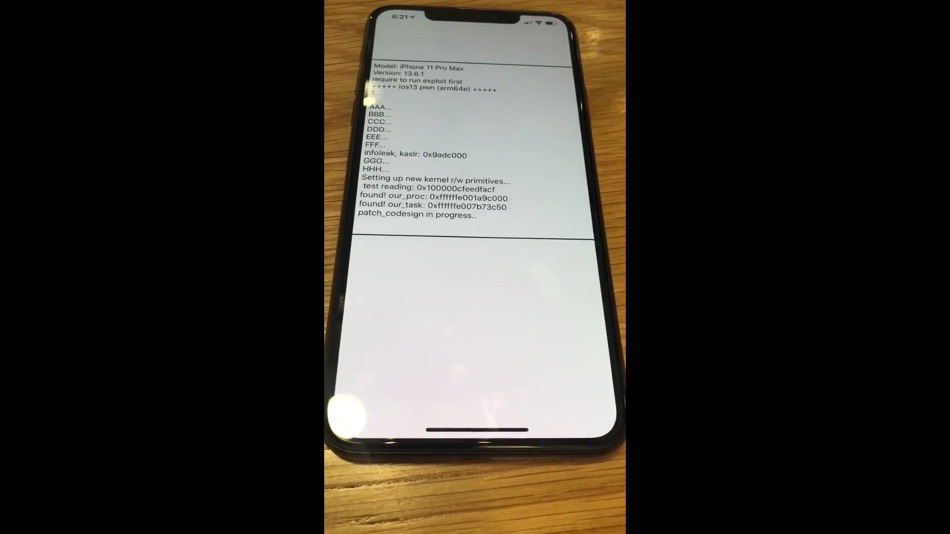 iOS hacker @08Tc3wBB has announced that he has a kernel exploit that can potentially be used for a jailbreak. According to tweets sent out by the the developer his exploit works on iPhone 11 Pro Max running on recently released iOS 13.6.1. This means not only is this kernel exploit compatible with the latest iPhone but it also works with the latest available version of iOS, making this announcement even more exciting.
In the announcement tweet @08Tc3wBB has also noted that this exploit does not uses the traditional tfp0 method that is used on current jailbreaks. Instead it uses a different approach than the tfp0 method.
Without getting into too much details the developer has noted that he used custom built kernel read/write primitives to achieve the jailbreak. His tweet is also accompanied with a demonstration video.
iOS 13.6.1, iPhone 11 Pro Max, using custom built kernel read/write primitives, completely got rid of the tfp0 method. I'll make it public when it's appropriate. #JAILBREAK pic.twitter.com/3mwIVsrN1s

— 08Tc3wBB (@08Tc3wBB) August 15, 2020
Continuing with his announcement the developer has noted that he will be releasing the exploit whenever its appropriate clarifying his intentions of giving it up to the jailbreak community rather than keeping it to himself or selling to the highest bidder. Although there's no ETA regarding when he will be releasing the exploit to public.
There is some speculation that since the exploit is found on iOS 13.6.1, which was recently released the developer wants to wait until Apple releases the final version of iOS 14 to make sure Apple doesn't get the chance to close it during the beta period. If the exploit is zero-day, meaning it is not known to Apple at this moment, then it increases the chances of the exploit still being available in iOS 14.
Disclosure: iOSHacker may receive a commission if you purchase products through our affiliate links. For more visit our privacy policy page.