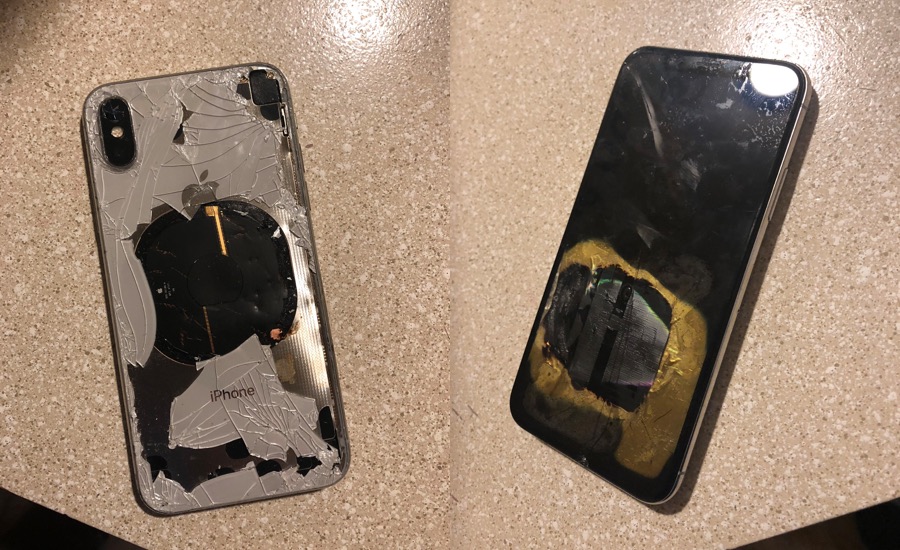 When you think about exploding smartphones, Samsung devices come to mind. However it looks like Apple's iPhone isn't immune to exploding after all as a user has reported on Twitter that his device exploded immediately after he upgraded it to iOS 12.1.
Apple Support has responded to the user's complain through Apple Support's official account while noting that it is 'not expected behavior', asking the complainant to send them a direct message so they can look into the matter. The company has later asked the affected user to ship the device to them so they can investigate the incident in detail.
That's definitely not expected behavior. DM us, so we can look into this with you.
Website Gadgets360 further reports on user's account who says his 10-month old iPhone X started emitting smoke after he updated the smartphone to recently released iOS 12.1 software update. The device was on charging during the upgrade process however it started emitting smoke after it was removed from the charger. The user reports that he was using original cable and charger to recharge his device, using accessories that came bundled with the iPhone X. As the iPhone finished updating to new software the phone turned on and started to emit smoke, eventually catching fire.
When I held the phone it was very hot and I drop the phone immediately. Then it started to smoke.
The alleged explosion is most likely due to the lithium battery. It is also very likely that it is coincidental that the iPhone exploded while it was updating to iOS 12.1, with chances of software being the culprit being very slim. This is also not the first incident when an iPhone has reportedly caught fire as such incidents are bound to happen considering the sheer volume of iPhones that Apple ships every year.
Disclosure: iOSHacker may receive a commission if you purchase products through our affiliate links. For more visit our privacy policy page.