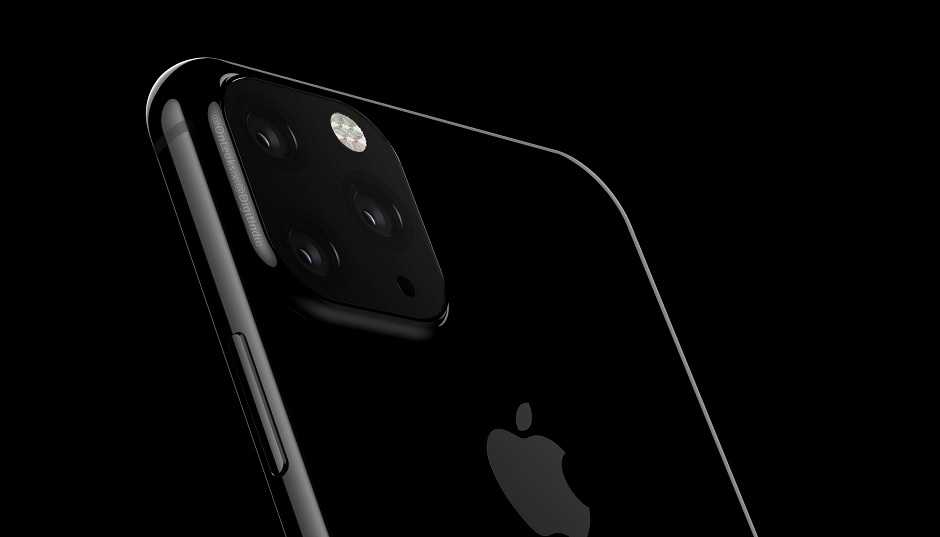 Analyst Ming-Chi Kuo, who is known as a reliable source for news regarding upcoming Apple products has posted a new investor note that reveals information regarding a wide range of future Apple products. His note covers 2019 Apple products ranging from new MacBook Pro, Apple's 6K monitor, upcoming iPads and new details about this year's iPhone.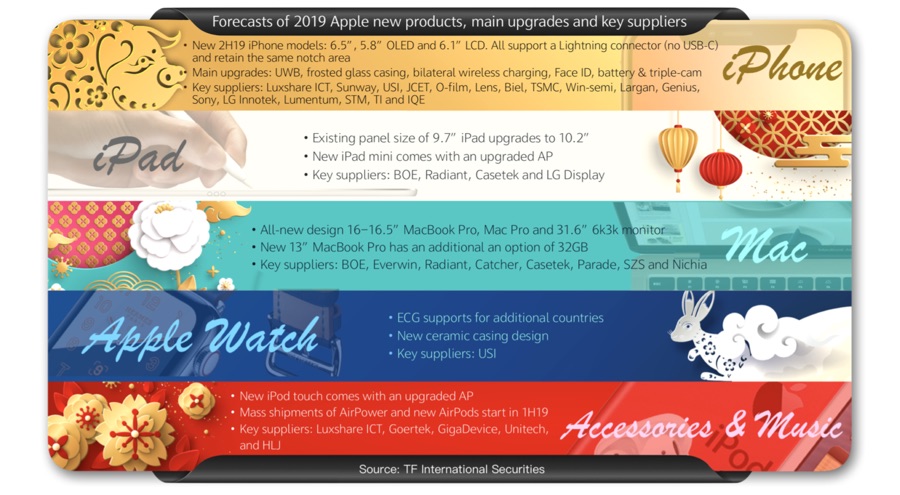 New 16.5-inch MacBook Pro and 6K Monitor
According to the analyst this year Apple's Mac lineup will include a new MacBook Pro size that will come with a screen that is between 16 to 16.5-inches. Currently Apple's largest MacBook Pro has a screen size of 15.4-inches, so this will be a significant increase. In addition to introducing a new size for the MacBook Pro, Apple will also be returning to the display market and launch a 31.6-inch 6K3K monitor, which is said to feature mini LED-like backlit design. Continuing with the Mac products, Kuo also notes this year Apple will be launching a brand new Mac Pro that will feature "easy to upgrade components". Apple could also add a 32GB RAM option for 13-inch MacBook Pros essentially doubling the RAM size on the smaller variant.
2019 iPhones and new features
Kuo says Apple will continue with the same screen sizes for this year's iPhone and will launch iPhone in 5.8-inch, 6.1-inch and 6.5-inch models. According to the analyst Apple will continue to use Lightning Connector on its iPhones and will not be switching to USB-C, as previously thought. He has also revealed other details for this year's iPhones noting that this year iPhones will have bilateral wireless charging that will allow charging for other devices, so you can place wireless charging equipped AirPods 2 on your iPhone and both devices will charge at the same time. The iPhone is said to feature frosted glass casing, ultra-wide band connectivity for indoor positioning and navigation, upgraded Face ID with higher power flood illuminator, a triple camera system and larger batteries.
iPads
iPad also got a mention in Kuo's note with analyst noting that Apple will release two new iPad Pro models that will feature upgraded processors. It will also be increasing the screen size of the budget iPad from 9.7-inch to 10.2-inch, which may mean we will have an iPad with smaller bezels. iPad mini might also get a much needed upgrade however it will be limited to a processor boost.
Others
Other notable tidbits in Kuo's note suggest Apple will be releasing AirPods 2 with wireless charging and upgraded Bluetooth whereas the AirPower charging mat will launch in first half of 2019. iPod touch will also be upgraded with new internals and Apple Watch's ECG feature will launch in new countries in 2019.