In this guide you will find M1 iPad Air vs M1 iPad Pro comparison. In this comparison we will try to find out which device offers better value for money and which one you should buy.
Apple took the stage on March 8 to announce the new M1 iPad Air. The new tablet, which is the fifth generation of the iPad Air product line and a successor to iPad Air 4th generation packs a lot of upgrades.
The biggest feature that Apple has introduced in iPad Air is the addition of M1 Chip, which brings it in line with the 2021 M1 iPad Pro. Its not just the chip, but other upgrades that have been introduced in iPad Air make it a worthy competitor to the 11-inch iPad Pro, which is powered by the same chip and has a comparable design and form factor.
For someone who is in the market for a new mid-priced tablet both iPad Air and iPad Pro present themselves as viable options. While there are many similarities between these two devices, it's the differences between the two that will define which device you should end up buying.
Let's discuss the major differences between M1 iPad Air vs M1 iPad Pro. This comparison focuses on buyers who are considering to get the base variants of both devices.
Spoiler: You should spend the extra $150 and get an iPad Pro. Read on to learn why iPad Pro is better in M1 iPad Air vs M1 iPad Pro comparison.
M1 iPad Air vs M1 iPad Pro
Here is our M1 iPad Air vs M1 iPad Pro comparison. This detailed comparison between the two tablets will help you in deciding which model you should purchase.
Display and ProMotion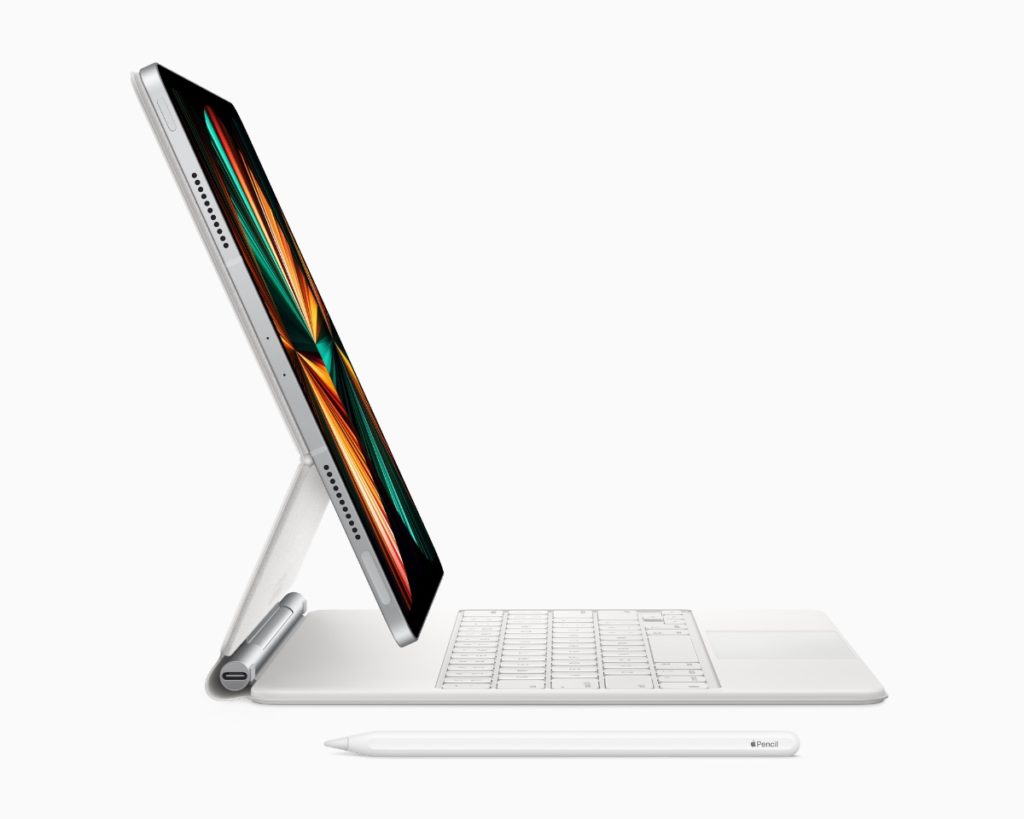 The 11-inch iPad Pro as you may have already guessed features a 11-inch Liquid Retina Display. This display also features Apple's ProMotion technology, which allows the display to refresh at 120Hz. This has a big impact on the user-experience as users get smoother scrolling and animations.
iPad Air on the other hand features a 10.9-inch display. While it has the same Liquid Retina display as the 11-inch iPad Pro, it lacks the ProMotion technology. For someone who is coming from an older Pro device that features ProMotion, this can be a big deal as scrolling and animations won't look as smooth as they do on a ProMotion equipped device. And if you use Apple Pencil 2, the faster refresh rate can be make huge difference.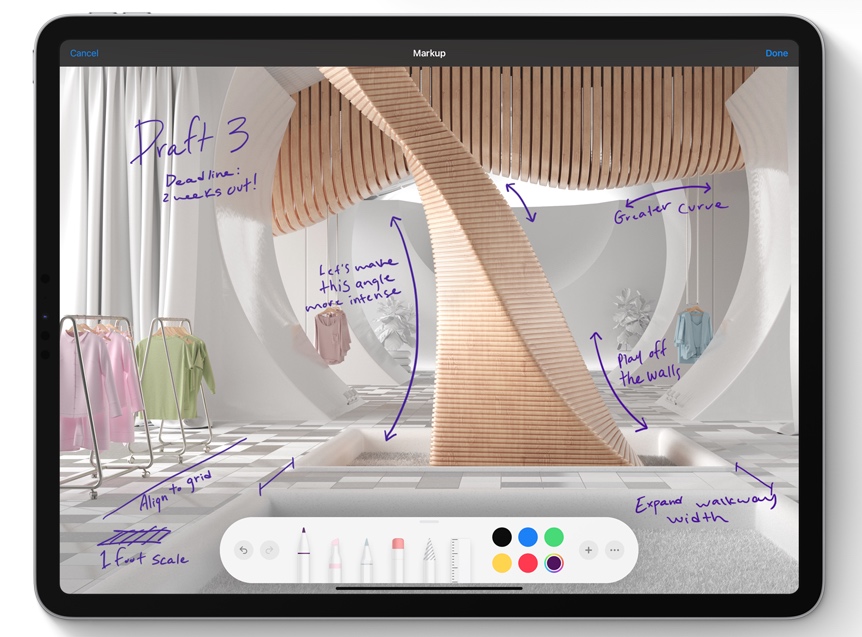 iPad Air and iPad Pro have a very similar design and have the same design, however the Pro has a slightly larger screen. While the screen size difference is not much (0.1-inch only), this has a big impact on the design. As the bezels around the screen of the iPad Pro are much smaller compared to the iPad Air.
While the Air's bezels are not bad by any means, the difference is more noticeable when you put both of them side by side.
Storage
iPad Air starting at $599 features a 64GB storage. 11-inch iPad Pro on the other hand starts at $799 on Apple's website and $749 on many third-party sellers like Amazon and Walmart and offers 128GB storage on the base model. So not only are you getting other pro features with iPad Pro but you are also getting double storage when spending just $150 more.
Connectivity
Both iPad Air 5 and 11-inch iPad Pro feature USB-C port. This allows users to connect any USB cable to the device and easily connect USB-C accessories such as external hard drives, SD card readers, microphones etc to both iPads.
However what many people don't realize is that the USB-C port on the iPad Pro and iPad Air is not the same. iPad Pro features a superior Thunderbolt/USB 4 port that offers faster speeds. iPad Pro's Thunderbolt 4 port can drive Apple's Pro Display XDR at full 6K resolution.
Camera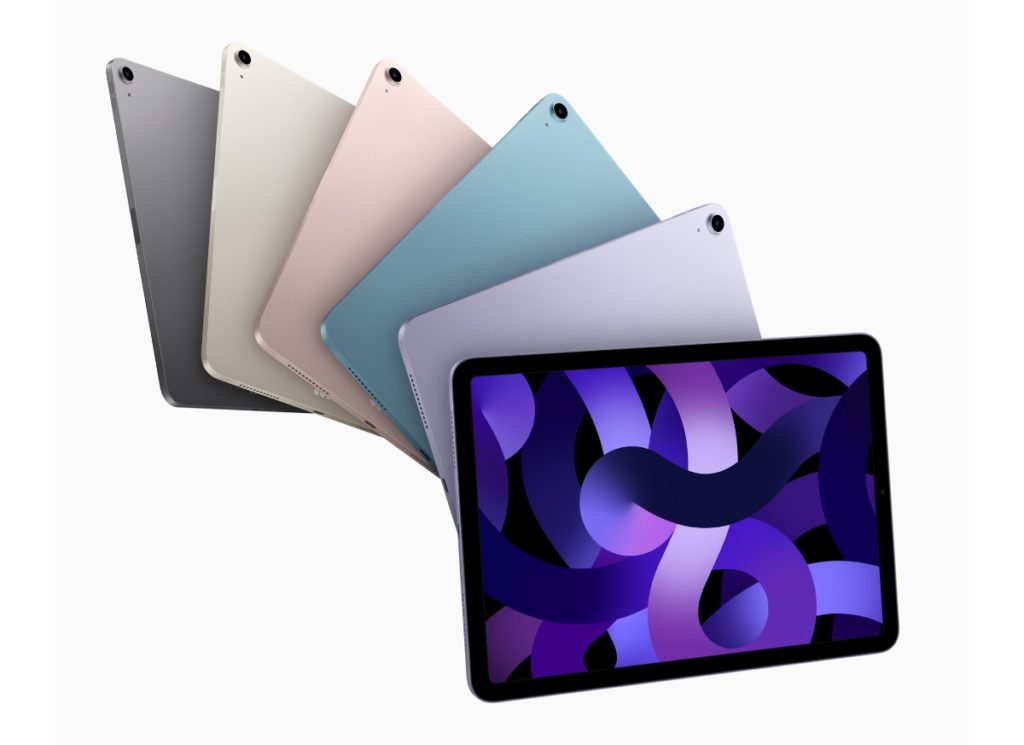 iPad Air features a 12-megapixel single camera on the back while it has a 12-megapixel front camera that offers Center Stage feature.
iPad Pro on the other hand features a dual camera system on the back with a 12-megapixel wide lens and a 10-megapixel ultra wide lens. It also features True Tone flash while the camera on iPad Air lacks camera flash altogether.
iPad Pro features LiDAR sensor that can be beneficial for Augmented Reality based apps.
Face ID vs Touch ID
At this point both Face ID and Touch ID are pretty great. While the iPad Pro features a TrueDepth camera system on the front that offers Face ID capability, iPad Air's power button features a fast Touch ID. Both biometric unlocking systems are fast, secure and efficient. It comes down to personal preference when it comes to which one is better.
Other features: Speakers, Colors
iPad Pro features 4 speakers while the iPad Air only has two.
iPad Air comes in 5 different color options including Starlight, Space Grey, Pink, Purple and Blue. iPad Pro on the other hand only comes in Silver and Space Grey color options.
M1 iPad Air vs. M1 iPad Pro: Specs Comparison
Price difference and Verdict
With all the extra and improved features you get with the M1 iPad Pro you can expect to pay $150-$200 extra depending on where you are buying it from. On Apple's website and official stores 11-inch iPad Pro with 128GB storage is listed for $799, while on third-party marketplaces like Amazon and Walmart you can buy it for $749.
When buying from a place like Amazon you are only paying $150 extra compared to iPad Air's Apple Store price of $599. Here's all the extra and improved stuff that you are getting.
Double the storage at 128GB
Better 11-inch display with smaller bezels and ProMotion technology
Double Camera System with wide, ultra wide lens, LiDAR and True Tone Flash
4 speakers
Faster USB-C Port
When the price difference is $150, I personally would prefer the iPad Pro with all of its extra features and storage over the new iPad Air. However if you absolutely want to save money and spend less than iPad Air 5th generation is a terrific device.