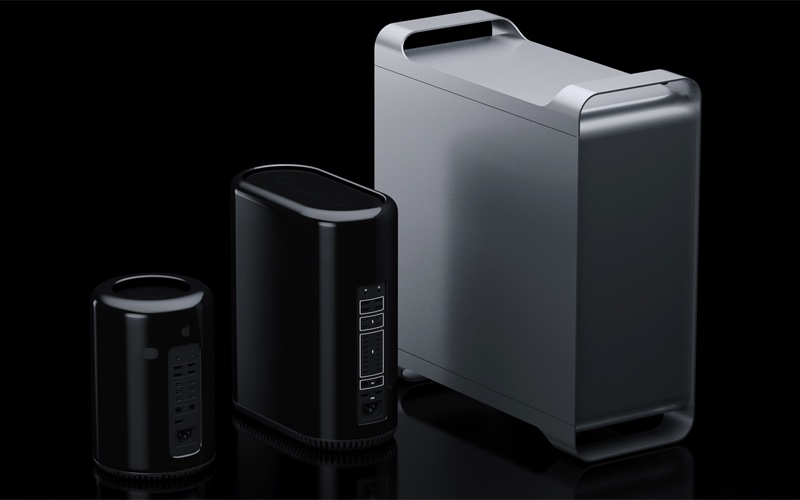 Apple has revealed that its highly anticipated modular Mac Pro will be released in 2019. Apple first announced that it will release a high-end modular Mac Pro that will offer customization to users last year. While the company announced and has released $4,999 iMac Pro since then, it has remained silent on the progress being made on the modular Mac Pro until the very recent interview given to TechCrunch.
Before this interview it was widely believed that Apple will release the powerful Mac model sometime in 2018, possibly by the end of this year however now it is certain that we won't be seeing this new Mac until 2019.
Announcing the device's future release and then confirming that it will be released in 2019, possibly a year from now is unusual for Apple, which tries to keep the existence of unannounced products a secret until the very last moment. In the interview Apple notes "We want to be transparent and communicate openly with our pro community so we want them to know that the Mac Pro is a 2019 product. It's not something for this year." 
Apart from transparency, another reason why the company is announcing that the modular Mac Pro won't be releasing anytime soon is because confusion about its release is affecting iMac Pro sales. In the interview Tom Bogar who is the senior director of Mac Hardware Product Marketing said "We know that there's a lot of customers today that are making purchase decisions on the iMac Pro and whether or not they should wait for the Mac Pro".
The interview also had other interesting tidbits about Apple's Mac strategy, including the mention of a dedicated division called Pro Workflow Team, which is a group under John Ternus responsible for professional grade hardware like the iMac Pro and modular Mac Pro.
Apple's Phil Schiller was also part of the Apple team that was interviewed by TechCrunch. Schiller revealed that the Pro Workflow Team will develop a display for the modular Mac. "Not only new MacBook Pros and iMacs but Mac Pros for them, we want them to know we are going to work on a display for a modular system".
While we are excitedly looking forward to the hardware (and software) Apple will be releasing this year, it is disappointing to learn that modular Mac Pro won't be a part of the 2018 lineup.