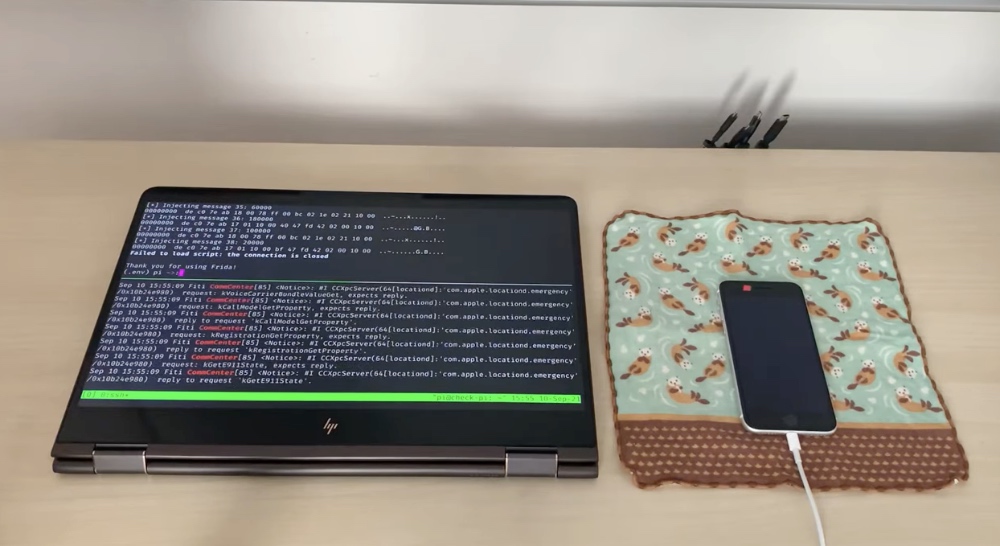 The iOS jailbreak train seems to have stopped at iOS 14.3, as that is the last iOS version that is supported by publicly available jailbreak tools such as unc0ver and Taurine on newer devices.
Now it seems like the hope of an iOS 14.4 to iOS 14.5.1 jailbreak could become a reality, at least for some iPhone and iPad models.
iOS hacker Stefen Sterz who is also known by his Twitter username @0x7374 in the community has posted a teaser video in which he has demonstrated the Proof of Concept (PoC) for a vulnerability, which he has been sitting on since April.
According to the hacker Apple has already closed this vulnerability with iOS 14.6. This potentially means he might release it for public use.
Apple closed the vulnerability with iOS 14.6 and iPadOS 14.6's release and credited Stefan Sterz (@0x7374) and Christian Mina for its discovery.
As it can be seen in the demo video embedded above, the hacker is able to trigger the hack remotely and wirelessly, which is unlike any hacks we have seen in the recent past.
While the vulnerability is impressive to say the least and could have jailbreak potential, only time will tell if Sterz releases it to the community.
Even after that it remains to be seen if developers of unc0ver or Taurine pick up on his release and use it to add iOS 14.5.1 compatibility to their jailbreaks.
Nonetheless those who are on iOS 14.5.1 or lower will be the only ones who will be able to take advantage of a new jailbreak if it is released based on this vulnerability. Those who have updated to iOS 14.6 or later, or plan on installing iOS 15 will have to wait even more.
Disclosure: iOSHacker may receive a commission if you purchase products through our affiliate links. For more visit our privacy policy page.