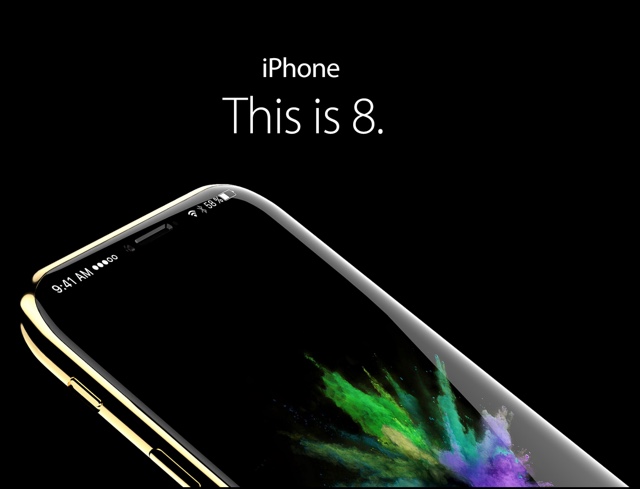 If you are waiting for an overhauled iPhone 8 with a curved display and bleeding edge features, then we have got a bad (and hopefully fake) news for you. According to a report by BI Apple might have delayed the launch of its flagship iPhone 8 this year, and might release the device in 2018. Instead of releasing three new models of iPhone that included iPhone 8, Apple is said to be working on just iPhone 7s and iPhone 7s Plus for late 2017.
The report comes from Deutsche Bank, which in its research note says iPhone 8 might not get released this calendar year. The bank cites unavailability of key components as well as technical challenges that have resulted in the delay of much anticipated device. Their note refers to a story by ValueWalk, which was published last week.
In that report ValueWalk noted that they have learnt from sources at Foxconn that Apple won't be releasing an iPhone 8 this year. This was based on the "lack of orders for packaging materials" by the company.
The report from ValueWalk and Deutsche Bank slightly contradicts with what KGI Securities's more reliable analyst Ming-Chi Kuo has said about the same device. According to the analyst Apple is expected to announce iPhone 8 with iPhone 7s and 7s Plus, however the company will release it to public at a later time due to "increased production difficulty".
For the sake of argument, if that is true, then Apple might introduce iPhone 8 in September but release it in early 2018. Although this seems plausible, it will also mean that Apple will miss the all important sales boost brought by the holiday season.
iPhone 8 is expected to be a cutting edge device that will finally do away with the current iPhone's design, which has been around since the days of iPhone 6. The device is expected to feature an OLED display with edge-to-edge bezel-less screen. This will allow the iPhone 8 to compete with Samsung Galaxy S8 and other phones with edge-to-edge displays that have already been released in the market. Other than that iPhone 8 is expected to feature augmented reality functionality, better cameras with 3D support, wireless charging and more.
Disclosure: iOSHacker may receive a commission if you purchase products through our affiliate links. For more visit our privacy policy page.