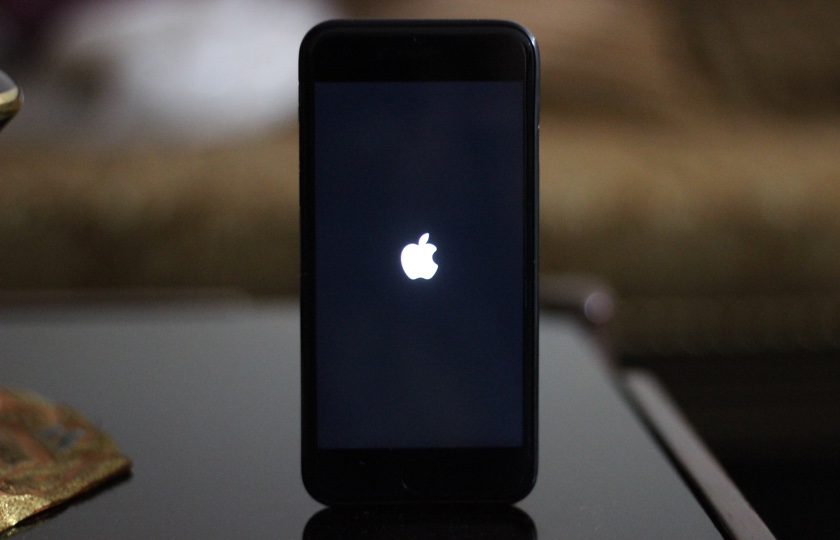 If you have ever tried downloading an iOS IPSW file from anywhere on the web, you might have noticed that you are required to know the device identifier of your iPhone. Normally, as is the case on our own Download iOS page, iOS download links carry the model name of the device followed by its identifier. For example, if you are downloading iOS IPSW for iPhone 7 you will see iPhone 7 (iPhone9,1) and iPhone 7 (iPhone9,3). The 'iPhone 9,1' seen in brackets is the device identifier.
Knowing the right identifier for the iPhone is essential when downloading IPSW files. If you end up downloading the wrong file, iTunes will reject your Restore request and your download will get wasted. In that case you have to download the whole file again, which is a waste of time. Thankfully finding the correct identifier of an iPhone 7 and iPhone 7 Plus is quite simple.
Read on to learn how you can find iPhone 7 or iPhone 7 Plus's identifier and download the right iOS IPSW for your device.
Finding the right identifier for your iPhone 7 or 7 Plus
Before you can use the table below, you need to find the model of your device, which you can do by following the steps below.
On your iPhone 7 or iPhone 7 Plus open Settings > General > About.
Once you are on the About page look for 'Model'.
Now compare the alphanumeric number with the models listed in the 5th column of the table below.
Note: The model on your device might be longer than 5 characters, in that case compare the first 5 characters with the models given below. Once you find the match look at the second column, that's your device's identifier.
iPhone 7 and iPhone 7 Plus each have two identifiers. For iPhone 7 identifiers include iPhone 9,1 and iPhone 9,3. For iPhone 7 Plus the identifiers are iPhone 9,2 and iPhone 9,4.
iPhone 7
| | | | | |
| --- | --- | --- | --- | --- |
| Device | Identifier | Color | Storage | Model |
| iPhone 7 | iPhone 9,1 | Black | 32GB | MN8G2, MNAC2, MNAY2, MNCE2, MNGQ2 |
| | iPhone 9,1 | Black | 128GB | MN8L2, MNAJ2, MNC32, MNCK2, MNGX2 |
| | iPhone 9,1 | Black | 256GB | MN8R2, MNAQ2, MNC82, MNCQ2 |
| | iPhone 9,1 | Jet Black | 128GB | MN8Q2, MNAP2, MNC72, MNCP2 |
| | iPhone 9,1 | Jet Black | 256GB | MN8W2, MNAX2, MNCD2, MNCV2 |
| | iPhone 9,1 | Gold | 32GB | MN8J2, MNAE2, MNC12, MNCG2 |
| | iPhone 9,1 | Gold | 128GB | MN8N2, MNAL2, MNC52, MNCM2, MNH02 |
| | iPhone 9,1 | Gold | 256GB | MN8U2, MNAV2, MNCA2, MNCT2 |
| | iPhone 9,1 | Red | 128GB | MPRV2, MPRT2, MPRH2, MPRL2 |
| | iPhone 9,1 | Red | 256GB | MPRW2, MPRU2, MPRJ2, MPRM2 |
| | iPhone 9,1 | Rose Gold | 32GB | MN8K2, MNAF2, MNC22, MNCJ2 |
| | iPhone 9,1 | Rose Gold | 128GB | MN8P2, MNAM2, MNC62, MNH12, MNCN2 |
| | iPhone 9,1 | Rose Gold | 256GB | MN8V2, MNAW2, MNCC2, MNCU2 |
| | iPhone 9,1 | Silver | 32GB | MN8H2, MNAD2, MNC02, MNCF2 |
| | iPhone 9,1 | Silver | 128GB | MN8M2, MNAK2, MNC42, MNCL2 |
| | iPhone 9,1 | Silver | 256GB | MN8T2, MNAU2, MNC92, MNCR2 |
| | | | | |
| --- | --- | --- | --- | --- |
| Device | Identifier | Color | Storage | Model |
| iPhone 7 | iPhone 9,3 | Black | 32GB | MN9D2, MN9U2, MN8X2 |
| | iPhone 9,3 | Black | 128GB | MN9H2, MN9Y2, MN922 |
| | iPhone 9,3 | Black | 256GB | MN9N2, MNA62, MN972 |
| | iPhone 9,3 | Jet Black | 128GB | MN9M2, MNA52, MN962 |
| | iPhone 9,3 | Jet Black | 256GB | MN9T2, MNAA2, MN9C2 |
| | iPhone 9,3 | Gold | 32GB | MN9F2, MN9W2, MN902 |
| | iPhone 9,3 | Gold | 128GB | MN9K2, MNA32, MN942 |
| | iPhone 9,3 | Gold | 256GB | MN9Q2, MNA82 |
| | iPhone 9,3 | Red | 128GB | MPRN2, MPRQ2 |
| | iPhone 9,3 | Red | 256GB | MPRP2, MPRR2 |
| | iPhone 9,3 | Rose Gold | 32GB | MN9G2, MN9X2, MN912 |
| | iPhone 9,3 | Rose Gold | 128GB | MN9L2, MNA42, MN952 |
| | iPhone 9,3 | Rose Gold | 256GB | MN9R2, MNA92 |
| | iPhone 9,3 | Silver | 32GB | MN9E2, MN9V2 |
| | iPhone 9,3 | Silver | 128GB | MN9J2, MNA02 |
| | iPhone 9,3 | Silver | 256GB | MN9P2, MNA72 |
iPhone 7 Plus
| | | | | |
| --- | --- | --- | --- | --- |
| Device | Identifier | Color | Storage | Model |
| iPhone 7 Plus | iPhone 9,2 | Black | 32GB | MNQH2, MNR12, MNR52, MNR92, MNRJ2 |
| | iPhone 9,2 | Black | 128GB | MN482, MN5T2, MN642, MN6F2, MNFP2 |
| | iPhone 9,2 | Black | 256GB | MN4E2, MN5Y2, MN692, MN6L2, MNFV2 |
| | iPhone 9,2 | Jet Black | 128GB | MN4D2, MN5X2, MN682, MN6K2 |
| | iPhone 9,2 | Jet Black | 256GB | MN4L2, MN632, MN6E2, MN6Q2 |
| | iPhone 9,2 | Gold | 32GB | MNQK2, MNR32, MNR72, MNRC2, MNRL2 |
| | iPhone 9,2 | Gold | 128GB | MN4A2, MN5V2, MN662, MN6H2, MNFR2 |
| | iPhone 9,2 | Gold | 256GB | MN4J2, MN612, MN6C2, MN6N2 |
| | iPhone 9,2 | Red | 128GB | MPR12, MPR02, MPQV2, MPQW2 |
| | iPhone 9,2 | Red | 256GB | MPRA2, MPR92, MPR52, MPR62 |
| | iPhone 9,2 | Rose Gold | 32GB | MNQL2, MNR42, MNR82, MNRD2, MNRM2 |
| | iPhone 9,2 | Rose Gold | 128GB | MN4C2, MN5W2, MN672, MN6J2, MNFT2 |
| | iPhone 9,2 | Rose Gold | 256GB | MN4K2, MN622, MN6D2, MN6P2, MNFY2 |
| | iPhone 9,2 | Silver | 32GB | MNQJ2, MNR22, MNR62, MNRA2, MNRK2 |
| | iPhone 9,2 | Silver | 128GB | MN492, MN5U2, MN652, MN6G2, MNFQ2 |
| | iPhone 9,2 | Silver | 256GB | MN4F2, MN602, MN6A2, MN6M2 |
| | | | | |
| --- | --- | --- | --- | --- |
| Device | Identifier | Color | Storage | Model |
| iPhone 7 Plus | iPhone 9,4 | Black | 32GB | MNQR2, MNQW2, MNQM2 |
| | iPhone 9,4 | Black | 128GB | MN522, MN5G2, MN4M2 |
| | iPhone 9,4 | Black | 256GB | MN592, MN5M2, MN4W2 |
| | iPhone 9,4 | Jet Black | 128GB | MN572, MN5L2 |
| | iPhone 9,4 | Jet Black | 256GB | MN5F2, MN5R2 |
| | iPhone 9,4 | Gold | 32GB | MNQU2, MNQY2, MNQP2 |
| | iPhone 9,4 | Gold | 128GB | MN552, MN5J2, MN4Q2 |
| | iPhone 9,4 | Gold | 256GB | MN5D2, MN5P2, MN4Y2 |
| | iPhone 9,4 | Red | 128GB | MPQW2, MPQY2 |
| | iPhone 9,4 | Red | 256GB | MPR72, MPR82 |
| | iPhone 9,4 | Rose Gold | 32GB | MNQV2, MNR02, MNQQ2 |
| | iPhone 9,4 | Rose Gold | 128GB | MN562, MN5K2, MN4U2 |
| | iPhone 9,4 | Rose Gold | 256GB | MN5E2, MN5Q2 |
| | iPhone 9,4 | Silver | 32GB | MNQT2, MNQX2, MNQN2 |
| | iPhone 9,4 | Silver | 128GB | MN532, MN5H2, MN4P2 |
| | iPhone 9,4 | Silver | 256GB | MN5C2, MN5N2, MN4X2, MN502 |