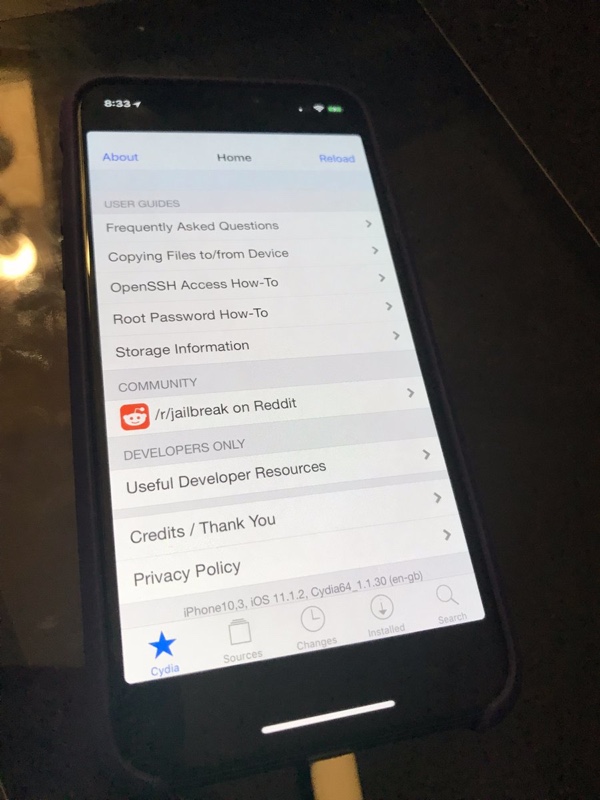 Saurik is a legend to those who jailbreak their iOS devices. The creator of Cydia has been a crucial part of iOS jailbreaking since without Cydia jailbreaking wouldn't be as useful as it has been for millions of users.
Just like Jailbreaking in general Jay Freeman a.k.a Saurik has been quiet for the past few months. This was after he announced that he has taken a day job. This lead many to believe that he is no longer developing Cydia, and people started questioning whether Cydia will be further developed and get updated with iOS 11 support.
Now we have a good news regarding Saurik and the future of Cydia, as Freeman himself has announced that he is working on iOS 11 updates for Cydia and has been working on it after his day job. Saurik has also mentioned that despite people believing he has made millions from his Cydia project, he has to pay for Cydia to run out of his own pocket.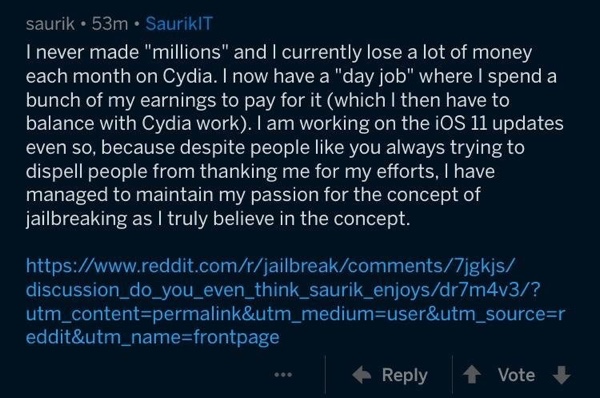 In the same Reddit comment Saurik continues saying he will keep on working on Cydia because he believes in the concept of jailbreaking.
A jailbreak for iOS 11.1.2 is on the cards as Google Project Zero has publicized an exploit that can be instrumental in making a jailbreak. And when an iOS 11 jailbreak is released, we can now count on Saurik to update Cydia for it. (Top image credit: @CheeseCakeUfo)