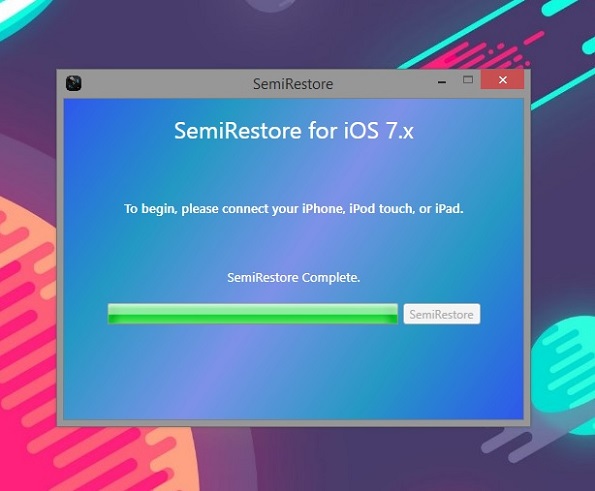 The useful Semi-Restore tool by iOS hacker CoolStar has been updated to fully support the latest iOS 7.1.2 software version. This release makes the tool compatible with all publicly available versions of iOS from iOS 5.0 all the way to iOS 7.1.2. While the iOS 7.1.2 support is not very useful at the moment for most iOS users since users can restore their iPhone, iPad or iPod touch to this version of the operating system and jailbreak it using Pangu. This release will benefit the jailbreak community a lot once Apple stops signing the iOS 7.1.2 with the release of iOS 8.
The Semi-Restore tool is available for Windows and Linux. The OS X version is still under development and no ETA is available for its release.
Wondering how Semi-Restore is useful for you? Here's a brief explanation of what this tool does.
"What SemiRestore does is it removes all the tweaks and hacks you had downloaded from Cydia, fix permissions and erase user data among other things. This tool tries to fix problems that a normal restore would do."
You can find our full guide about how to use this tool here. You can download the tool from official website for Windows or Linux operating systems here.