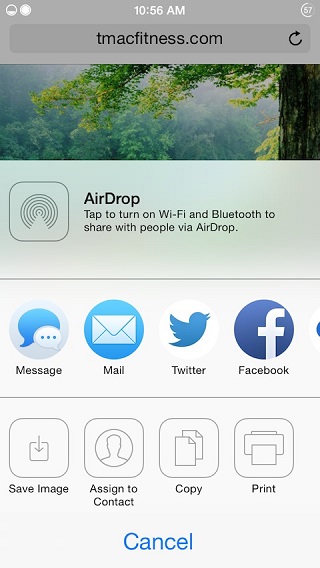 When you find an interesting image on the web while browsing through Safari and want to share it with your friends, you have to tap and hold it in order to save it to your library. Once saved you have to launch the relevant messaging app and then choose that particular image to finally send it. This is a lengthy way of doing this simple task that requires a lot of time and effort from the user.
A new Cydia tweak called WebShare makes sharing web images through Safari browser fairly simple by allowing users to share directly through the web browser. After installing this hack you can tap and hold on the image of your choice after which a share menu will appear with a number of options. This includes buttons for iMessage, Mail, Twitter, Facebook and Flickr. By tapping on the relevant button you can instantly share the images with your friends without having to save it on your device.
Apart from sharing options you get other important buttons as well that allow users to save images, assign to a contact, copy image and print.
WebShare is a useful tweak that makes the life of iOS users more convenient and if you use Safari as your primary web browser then it is a must have.
WebShare tweak is available in Cydia for free under the BigBoss repo.