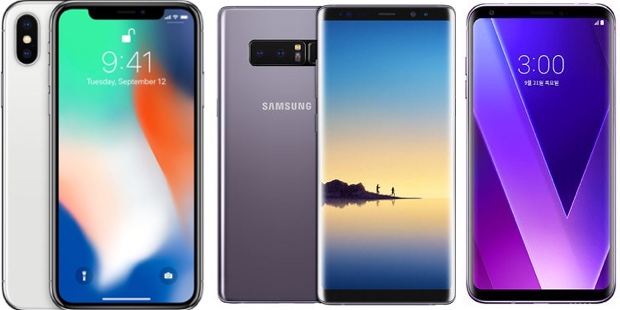 We finally have the official specifications for the iPhone X. This means we can now compare them with the specifications of its biggest Android competitors. In this post we have compared the specs of the newly announced iPhone X with LG V30 and Samsung Galaxy Note 8. Both of these smartphones are main iPhone X competitors and were recently announced by their respective companies.
In this comparison table we compare the specs of these three top of the line smartphones. The items compared include processors, RAM, memory, Cameras, authentication features and more. Read on to find how iPhone X compares with the LG V30 and Galaxy Note 8.
iPhone X vs. LG V30 vs. Samsung Galaxy Note 8 [Specs Comparison]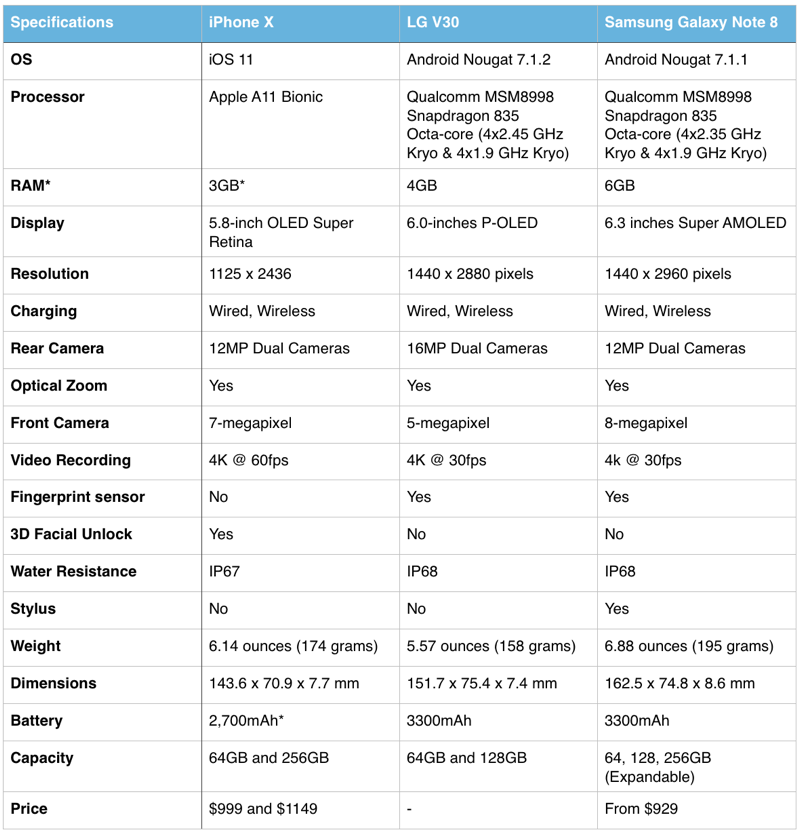 *Apple does not officially announce these specifications. This information is from third-party sources.
iPhone X is the most advanced iPhone of the models introduced at Apple's Special Keynote on September 12. It features edge-to-edge 5.8-inch display, A11 Bionic chip, Face ID, Dual Cameras for AR, 4K video recording at 60fps, wireless charging, andmore.