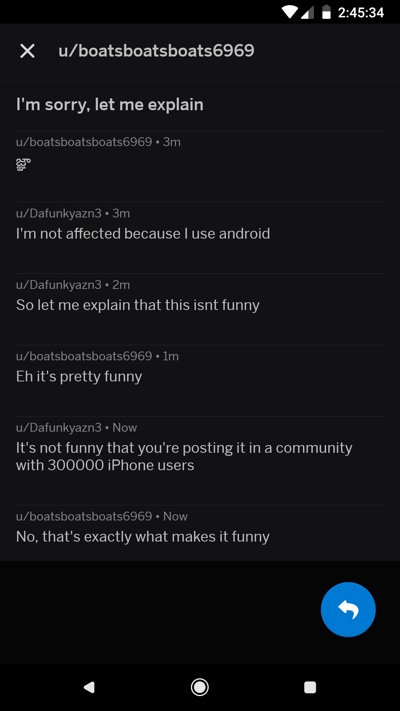 Last week another text based iOS crash bug surfaced that involves specific character from Indian language Telugu. When this character is sent to a target iOS device, it causes the device to crash. Unlike previous bugs the Telugu character bug is not limited to iMessage and also affects third-party messaging and email apps.
Apple has promised a fix soon, however in the meantime trolls are using this iOS bug to crash iPhones of unsuspecting users. While some are pranking friends others are targeting random users of iPhone and Jailbreak subreddits. Some are posting the forbidden character in the Reddit subreddits, while others are specifically targeting random users who post on these subreddits by sending them this character in direct messages.
While it is annoying for all sorts of users, it can be particularly annoying for those with jailbroken devices or those keeping their iPhones at iOS 11.1.2 or lower. When this character is received user is forced to restore his or her device, forcing them to upgrade to the latest iOS version. This causes them to lose their chance of jailbreak. Thankfully a tweak called NotTodaySatan fixes this issue and is available for download for those who are already jailbroken.

You can protect yourself from this crash bug by not opening messages from unknown users on your iPhone. For apps like WhatsApp that offer a web interface make sure you have the web feature enabled, so you can use a computer to delete the thread if you can't open it from your iOS device.
We will let you know as soon as Apple has released the fix for this crash bug, once it does you should upgrade to it right away.