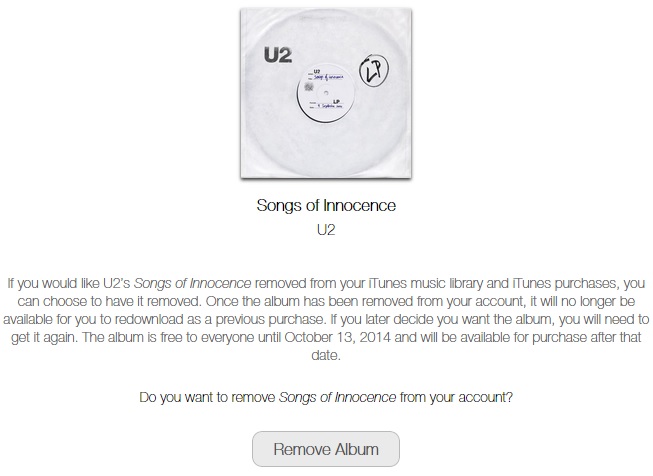 At its iPhone 6 and iWatch event Apple surprised everyone by announcing that U2's new album 'Songs of Innocence' will be gifted to each and every iTunes account user. This announcement received a mixed reaction from the users, many of whom complained about not being able to completely remove the free album from their Apple IDs. We wrote a guide on how you could remove the album from your iOS device. However if you are someone who completely wants to get rid of the 'Songs of Innocence' album and delete it from iTunes account then there's good news.
Apple has released a dedicated tool called SOI Removal tool, using which iTunes users can delete the album from their iTunes music library and iTunes purchases. All you have to do is open the SOI Removal tool on Apple's website and enter your Apple ID details. The whole process is as simple as it could get, just hit the 'Remove album' button, type in your Apple ID and password, and confirm.
Please note that once you remove the album it will not be available in your account, unless you download it again from the store. The album will still be downloadable for free until October 13th after which it will be offered at full price.