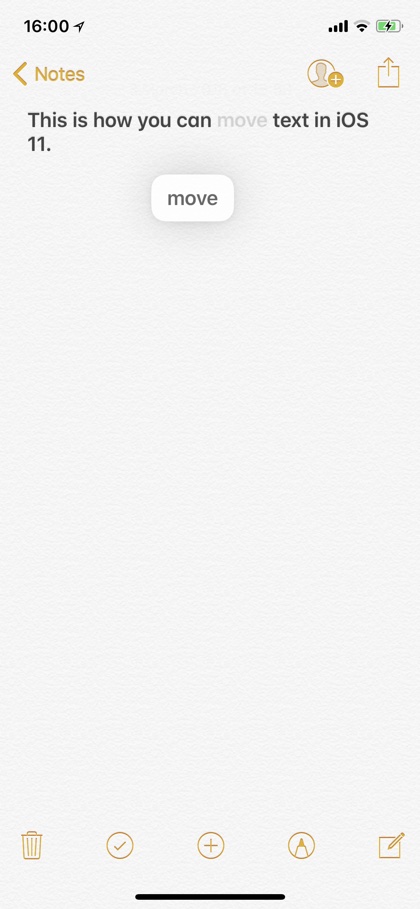 iOS 11 brought many drag and drop features to iPad, however what many people don't know is some of those features are also available on iPhone. One such feature allows iPhone users to move words or full sentences around the text field. This drag and drop gesture for text works in all apps including Notes, Messages and third-party apps that let you type text.
Here'e show to move text around with hidden iOS 11 drag and drop gesture. To move the text all you have to do is highlight it and then long press on it. As soon as you see a frame around it, move your finger to the position where you want to drop it. Lift your finger to place the text in the new position.
With the hidden text drag and drop feature of iOS 11 you can quickly move a word or a full sentence by simply highlighting it and then dragging it to a new position. Normally without this gesture you will have to select the text, copy it, move the cursor to where you want it to be and then tap on the paste button. This simple gesture saves you time and reduces effort required to perform this task.
Performing this gesture and getting used to it might take some time and multiple tries at first. However once you know how to do it, it gets easier.