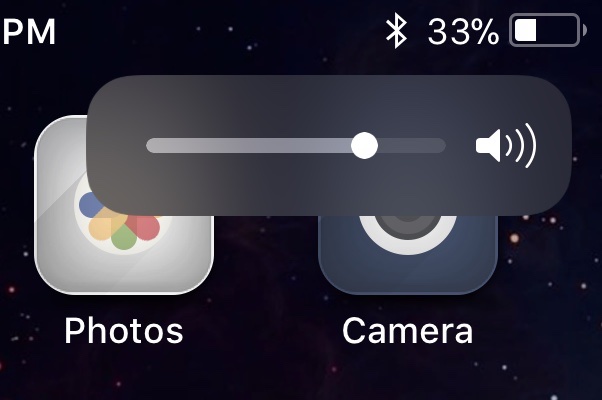 iOS Volume HUD is obnoxiously large. In fact it is almost the same size as the Volume HUD found on the macOS, which makes no sense considering the screen size difference between an iPhone and a Mac.
Apple changed the volume HUD in iOS 11, adding a smaller and better looking slider that appears on top right side of the screen. Sadly Apple has kept this new slider limited to video playback screen, keeping the classic Mac look to rest of the operating system.
Great news is with VideoHUD tweak you can add the same HUD to all parts of iOS. This means the minimalistic volume HUD will appear on the homescreen, apps that don't have video playback and other parts of iOS.
The tweak is well designed and in addition to showing the volume icon, it also displays the silent glyph to indicate when the device is on silent/vibrate mode. There are no options to configure for this tweak.
VideoHUD is fully compatible with iOS 11 and is available for free in Cydia's BigBoss repository.