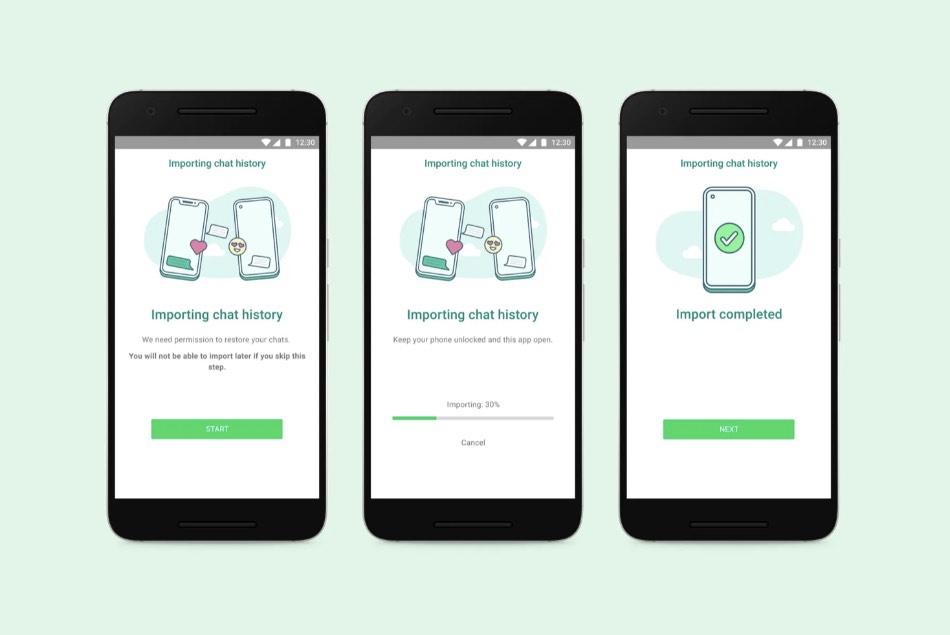 Anyone who has switched between iOS and Android operating systems knows that one of the most frustrating things when switching from Android to iPhone or vice versa is the lack of WhatsApp data transfer feature.
WhatsApp uses different cloud storage for backup on Android and iOS. So while WhatsApp backups on iOS are stored on iCloud, on Android WhatsApp uses Google Drive.
Due to this users can only restore WhatsApp chat and data backups on same operating system and such transfers are not possible when switching from Android to iOS or iOS to Android.
Good news is WhatsApp will finally support data transfers between iOS and Android very soon. In fact the company has already announced that chat history transfers will be possible when users are transferring data from an iPhone to the newly released Samsung Z Fold 3 and Z Flip 3.
This announcement was made at a Samsung launch event and the feature is said to be coming to other Samsung phones in the coming weeks.
Eventually WhatsApp will support Android to iOS data transfers, which will make it easier for Android users to switch to an iPhone and bring their WhatsApp chat history, photos, voice notes etc to their new device.
WhatsApp says users will need to use physical USB cables to transfer data between new and old devices when transferring data between operating systems. This is unlike the easier way of transferring data between devices running same operating system, as that can be done over the Internet.
Data transfers over USB cable are not ideal, as they will require the user to have access to both old and new phone. So if you end up losing your old phone or have already sold it, then you won't be able to transfer WhatsApp data.
Also read: How to Permanently Delete WhatsApp Backups From iCloud
WhatsApp says the data transfer feature will also only work on future backups. So if you have already switched from an Android to iPhone and want to merge your old Android data with your new iCloud backup, then that would not be possible. Instead it will overwrite existing backups.
Currently the feature is being launched as Samsung only, allowing buyers of Samsung Z Fold 3 and other Samsung smartphones to easily switch from an iPhone.
WhatsApp has yet to announce when Android to iOS transfers will be supported. (Source)
WhatsApp is working on more user-focused features. It is also Beta Testing Multi-Device Support On Its iOS App.
Disclosure: iOSHacker may receive a commission if you purchase products through our affiliate links. For more visit our privacy policy page.