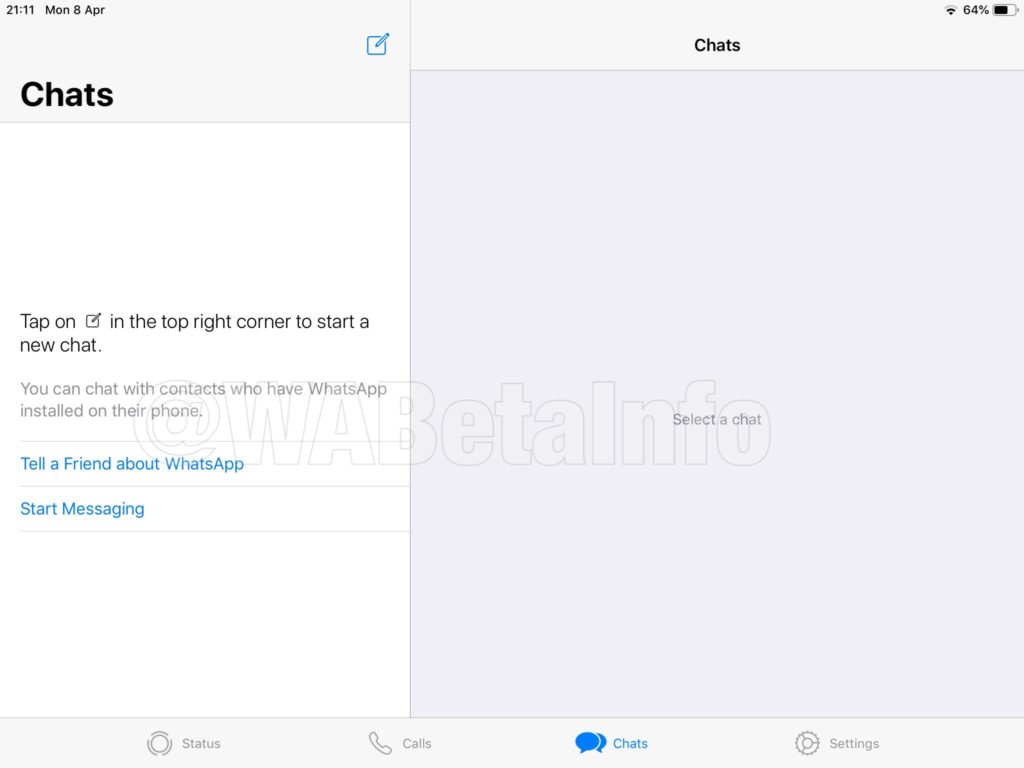 We have been hearing about WhatsApp bringing its popular messaging app to iPad for a long time. The rumors about the release got traction this summer when screenshots of an under development app were posted online.
Now WABetaInfo website is reporting that WhatsApp is developing its iPad app with macOS Catalyst. This means in addition to iPad the same WhatsApp application will also be able to run on Macs.
The report says the macOS app looks exactly like it does on the iPad and features the same interface. The developers have made some minor improvements and tweaks to the interface to the app in order to make it work better on the desktop interface, however the underlying app will remain the same on both macOS and iPadOS.
The release of WhatsApp for iPad has been made possible thanks to WhatsApp's new Multi-Device features, which allow WhatsApp users to use their WhatsApp account on 4 other devices even when their iPhone is offline.
WhatsApp's new Multi-Device feature is still in beta but you can start using it by following our guide here.