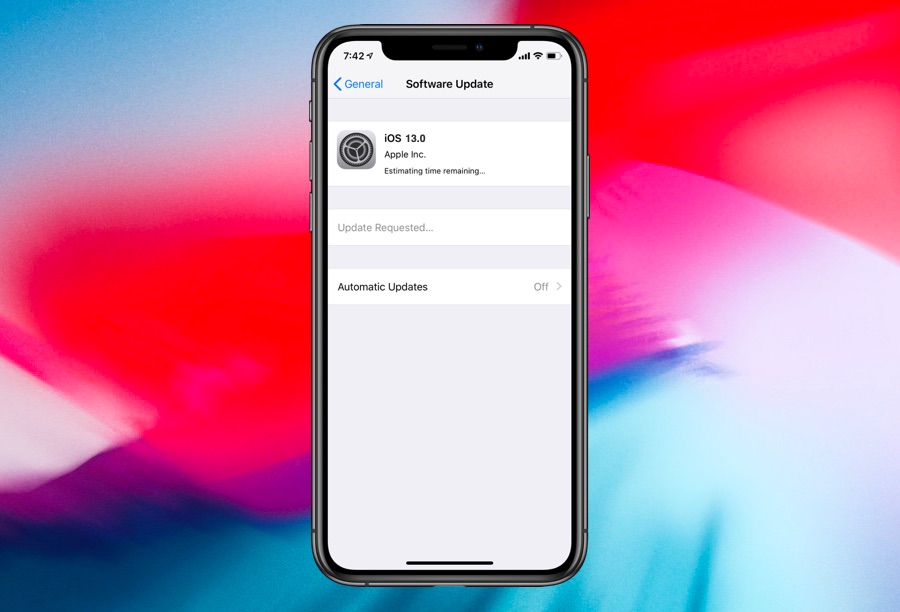 It is the most exciting time of the year for iPhone and iPad users as Apple is about to announce the iOS 13 software update. After announcing the software update at the WWDC 2019 keynote Apple will immediately make the software update available as beta for developers, who will be able to test out its new features and report bugs to Apple, while also making their own apps compatible with the new iOS version.
If you are as excited for iOS 13 as we are, then you might be wondering when will Apple release iOS 13 beta and iOS 13 Final. You might also be thinking whether your iPhone, iPad or iPod touch will be compatible with iOS 13, and what features you can expect to see in iOS 13. Well you are in luck as those are exactly the questions that we are going to answer in this article. So without any further ado let's get started.
Also read: How to prepare for iOS 13 Beta release
When will Apple release iOS 13 Developer Beta
No matter if you are a developer, a curious power user or just a casual iOS user, the first thing that would come to everyone's mind is when will Apple release iOS 13 software update. Since the release of a major iOS version gives a new life to an iOS device and brings exciting new features almost all users look forward to it.
The iOS 13 release will start with the availability of iOS 13 beta for developers. This beta will be made available immediately after the WWDC 19 keynote, which is scheduled to take place on June 3rd, 2019. Once Apple has announced all the new features on stage, it will make iOS 13 beta available for all of its registered Apple developers worldwide. Once the iOS 13 developer beta has been released, anyone with a paid Apple developer account will be able to download an iOS 13 Configuration Profile from developers.apple.com and install it on his or her device. Then they can head over to the Software Update section of their iOS device in order to download iOS 13 beta.
A developer beta of iOS is meant for the developers and advanced users only as it is the one with most bugs. It is also recommended that you install iOS 13 developer beta only if you have a spare device, as installing it on your main iPhone or iPad can prevent you from using your device normally.
Expected release date: June 3rd, 2019
When will Apple release iOS 13 Public Beta
An iOS 13 Public Beta is meant for non-developers and allows members of the general public to download and install iOS 13 on their devices ahead of its final release. Anyone can signup for Apple's Beta Software Program for free and have the opportunity to test out iOS 13. While a public beta is less buggy than a developer beta, it is still recommended that users only install it on devices that are not their daily drivers.
A Public Beta is usually released 2 to 3 weeks after the release of a developer beta. For example, last year Apple had released iOS 12 developer beta on June 4th, 2018 while the public beta was released on 25th June, 2018.
Expected release date: June 20th-27th, 2019
When will Apple release iOS 13 final version
Apple is expected to release multiple betas of iOS 13 for both developer and public editions, and only after rigorous testing will it be releasing the final version of iOS 13 for all iPhone, iPad and iPod touch users. Typically Apple completes the beta process and releases the final version of a major iOS update in September, along with the new iPhone's announcement. If past trends dating back to the release of iOS 6 apply this year, then we are looking at a final iOS 13 release between September 10th – September 20th.
Expected release date: September 10th-20th, 2019
iOS 13 Supported Devices
Unlike iOS 12 that featured support for all models of iPhone, iPad and iPod touch that were supported by its predecessor, iOS 13 is expected to drop support for a number of devices including iPhone 5s, iPhone 6, iPhone 6 Plus, iPad mini 2 and original iPad Air models. We also have sketchy reports that have claimed devices like iPhone SE, iPhone 6s, iPhone 6s Plus and iPad mini 4  will also be getting the axe this year, however these rumors come from untrusted sources.
While we are not sure about whether some models will get the iOS 13 update or not, the following devices will definitely be on the iOS 13 compatibility list.
iPhone XS Max
iPhone XS
iPhone XR
iPhone X
iPhone 8 and 8 Plus
iPhone 7 and 7 Plus
iPhone 6s and 6s Plus
iPhone SE
iPad Pro 12.9-inch (all generations)
iPad Pro 11-inch
iPad Pro 10.5-inch
iPad Pro 9.7-inch
iPad (5th and 6th Generation)
iPad Air (2nd and 3rd Generation)
iPad mini 5
iPad mini 4
iPod touch 6th Generation
iOS 13 expected features
iOS 13 is expected to be a feature-packed update that will bring new features that iOS users have been asking for many years. According to reports we can expect a system-wide dark mode, improved multitasking, gesture based input feature for stock keyboard, improved Health app, ability for Mac users to use iPad as a secondary display, improvement for Health, Messages, Apple Maps, Apple Books apps, merger of Find My iPhone and Find My Friends in a single app, a better sleep mode, new features for Safari browser, Screen Time improvements and more.
In this article we have told you when you can expect Apple to release iOS 13 developer beta, iOS 13 public beta, iOS 13 final, iOS 13 compatibility list and expected iOS 13 features. If you have any questions, then feel free to ask us in the comments section below.
Disclosure: iOSHacker may receive a commission if you purchase products through our affiliate links. For more visit our privacy policy page.