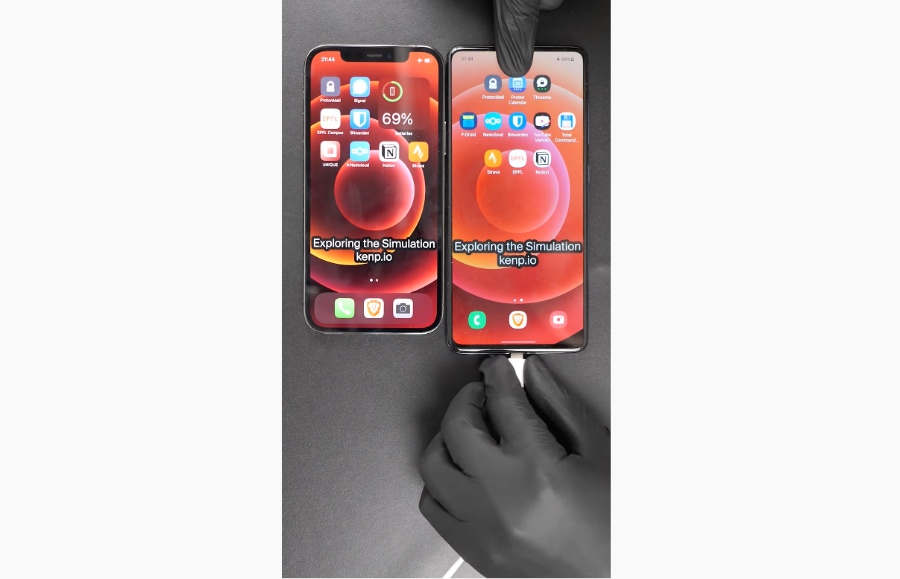 You may have already heard about the guy who added a USB-C port to an iPhone creating the first iPhone with USB-C even before Apple. However it looks like he is not done with his port related DIY projects yet, as he is back with another interesting video.
YouTuber Kenny Pi has created the 'World's First Lightning Port On Android' by literally adding a fully functioning Lightning Port on Samsung Galaxy A51. According to his video the port works as intended and can be used for charging as well as data transfer.
Any Lightning cable that works with an iPhone should also work with this Samsung Galaxy phone with Lightning.
It would not have been easy to add Lightning port to an Android device, and according to Pi it was a technical challenge. The YouTuber has promised that he will be posting a detailed video on how he achieved this task in the coming days.
As the video has been posted on April fools day, Pi has clarified that this is a real project, which he has created just for fun.
Kenny Pi managed to sell the first iPhone with USB-C for over $86,000. It would be interesting to see if he puts up this Android with Lightning up for sale as well, and how much he is able to fetch for this interesting project.
Update: Kenny Pi has published a full explanation video for this project, which you can watch below.