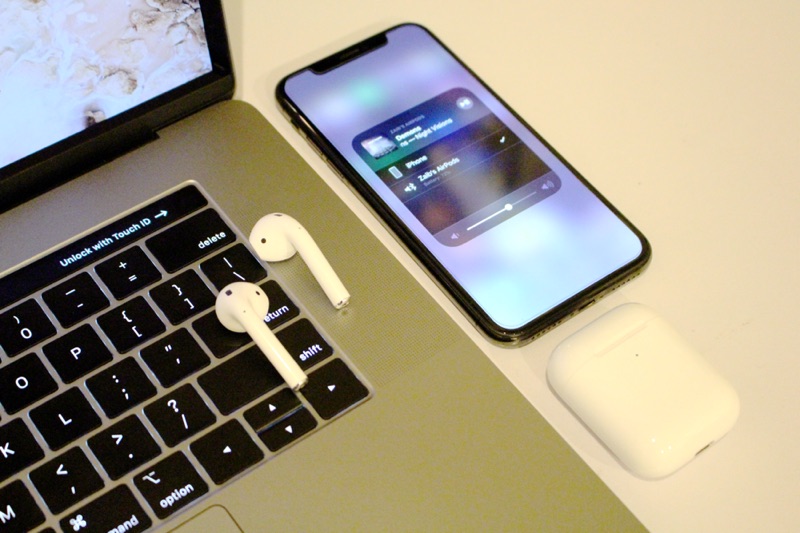 When the first AirPods were announced I was skeptical of the promises Apple was making on stage. I didn't buy into Apple's push towards a truly wireless future, at least not back in 2016 when most of the wireless headphones I had used had terrible connectivity and awful sound. As time went by and AirPods become a cultural phenomena I decided to give them a try. Naturally I decided to wait until Apple comes out with a second generation, as buying the first generation model, which had already been out for a year by that time didn't make sense.
After months of delays and more than 2 years after the first ever AirPods were released, Apple finally released the 'New AirPods', which are essentially the second generation AirPods. The new model does not offer enough features to justify upgrade for those with perfectly working first generation AirPods, however for people like me who have been waiting to jump onto the AirPods bandwagon the release presented the perfect opportunity.
When it was finally time to purchase my first pair I opted for the AirPods with Wireless Charging Case. Although I was paying $40 extra for the wireless version, increasing the total price from $159 to $199 the convenience wireless charging was going to provide made it an easy decision to make. Then came the day I had been waiting for several months, I finally had my AirPods in hand, ready to unbox.
The first thing that blew me away was the setup. Although I had seen the AirPods setup screen on video countless times, experiencing it first hand is something else. The AirPods setup process is truly the pinnacle of technology and how everything Bluetooth should connect. Gone should be the days of opening the Bluetooth section of devices and painfully pressing the connection button on accessories in hopes of making a connection. Switching between multiple devices is another thing that adds to the suffering of users who use Bluetooth accessories. Thankfully AirPods has none of these issues and truly works like a charm.
Once the connection was made the moment of truth came. Having heard so many people saying how AirPods don't fit their ears I was worried if they would fit mine – not something you want to be worried about after making the purchase. To my relief not only did AirPods fit nicely but I am also able to run in them without worrying about them falling. Of course they are not going to be as secure as something like Powerbeats but they do stay there for light running and workouts. Just don't expect to wear them on a trampoline.
The biggest reason why I didn't buy the original AirPods was that I was not expecting good sound quality. While I am not an audiophile by any means, being a user of Bose headphones I do expect good audio quality from the headphones I use. I always thought that AirPods will sound like the terrible sounding EarPods that come with iPhones. To my pleasant surprise AirPods and EarPods are totally different products (duh). In fact I had a pair of EarPods lying around and after buying the AirPods I performed a real life test. Not only are the AirPods much louder than the EarPods but they also deliver a far superior sound that is more crisp and has some bass (much more than EarPods at least).
The Wireless Charging case of the AirPods is as innovative as the AirPods themselves. The AirPods work for around 5 hours on a single charge, and when you are not using them you can place them inside the case. However when you put them in the case they are always charging and by the time you are ready to use them again, they have either fully charged or have gathered enough charge for them to last a few hours (15 minute charge lasts 3 hours!). Then there's charging the charging case itself. Now that AirPods come with a wireless charging case, you can simply place the case on a Qi wireless charger and it will recharge. Once you build a habit of placing the wireless charging case on the charging mat every night, soon you will forget that your AirPods even need charging. Since there's no plugging in and out for any of the components involved everything is as seamless as it can be, simply genius!
Pair the non-terrible sound quality with the super impressive connectivity and battery performance of AirPods and you have a near-perfect product.
So far I am really impressed with my AirPods and I look forward to sharing more with everyone in my full review, which will be posted here soon.