If you don't want to work in a dark workspace anymore, then BenQ ScreenBar Plus is the Mac accessory that you need to consider buying. This computer monitor light that can be attached to any monitor can light up your desk without taking up any desk space.
The optical design of the BenQ ScreenBar Plus illuminates the desk surface and everything placed on it without causing screen glare, which alone makes it way better than any Mac desk lamp that you can buy.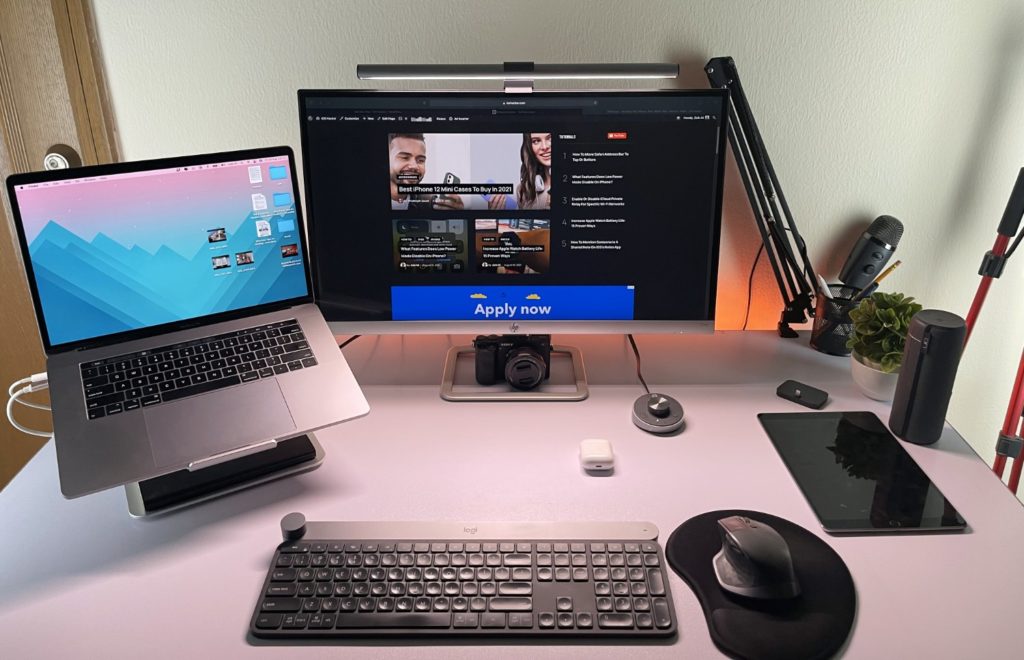 ScreenBar Plus features an LED light, whose brightness and hue can be adjusted with the dial based controller. The controller features a large dial that doubles as an On/Off button. You can rotate the dial to adjust the brightness of the light bar and press on the Brightness/Hue switch to switch to the Hue adjustment mode. Just like brightness you can change the hue of the light bar from warm to cool by rotating the dial left or right.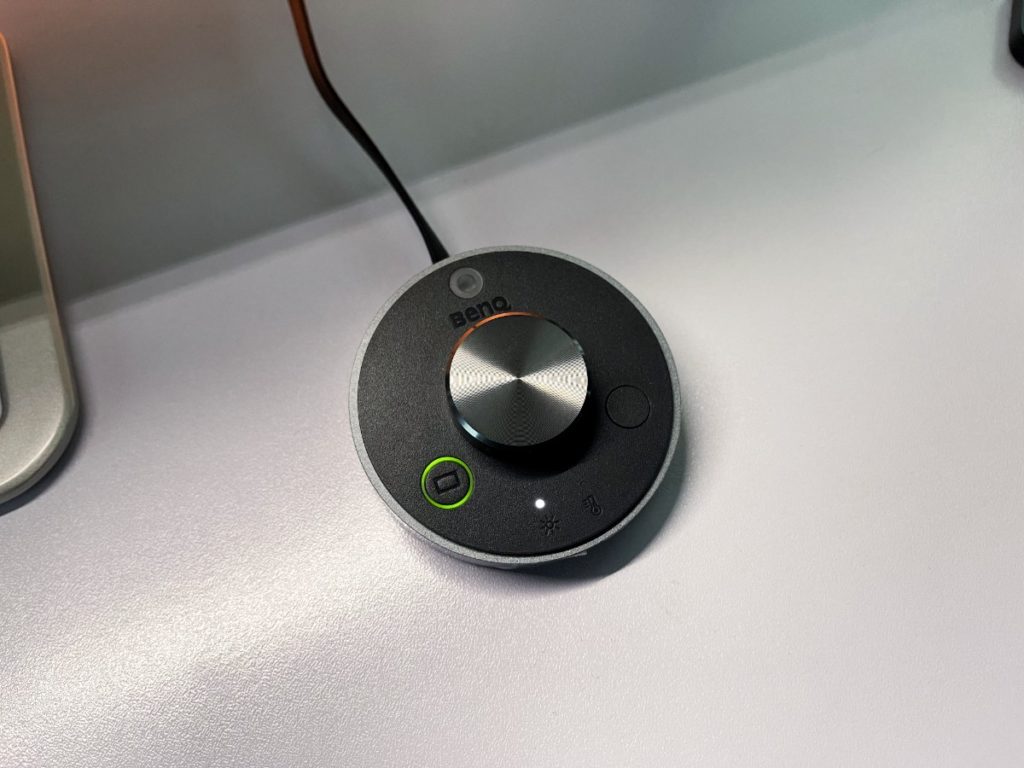 BenQ Screen Bar Plus is equipped with a built-in light sensor, which adds an auto-dimming mode to the light bar. You can enable the auto-dimming mode by pressing on its dedicated button. Once this mode is enabled the light sensor will detect the surrounding ambient light and adjust the brightness to the perfect settings.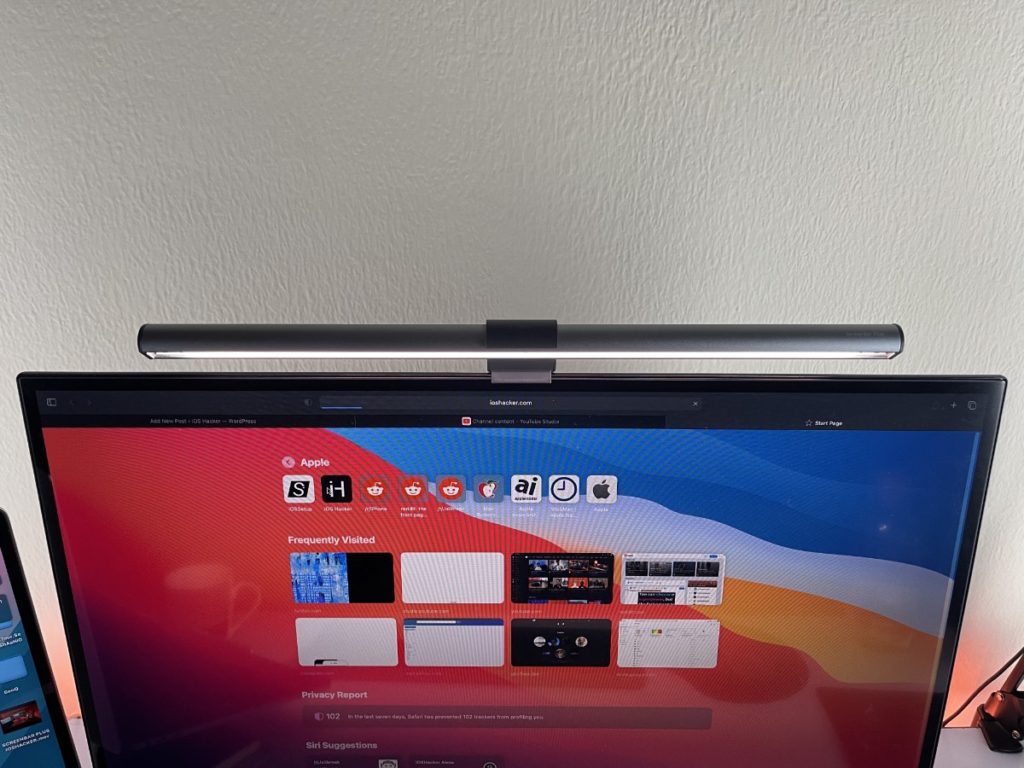 Under normal lighting conditions the light bar will illuminate to 500 Lux. However if the room is dimly lit, then the light bar automatically adjusts to 300 lux. This helps in eliminating discomfort that is caused due to strong contrasts of light.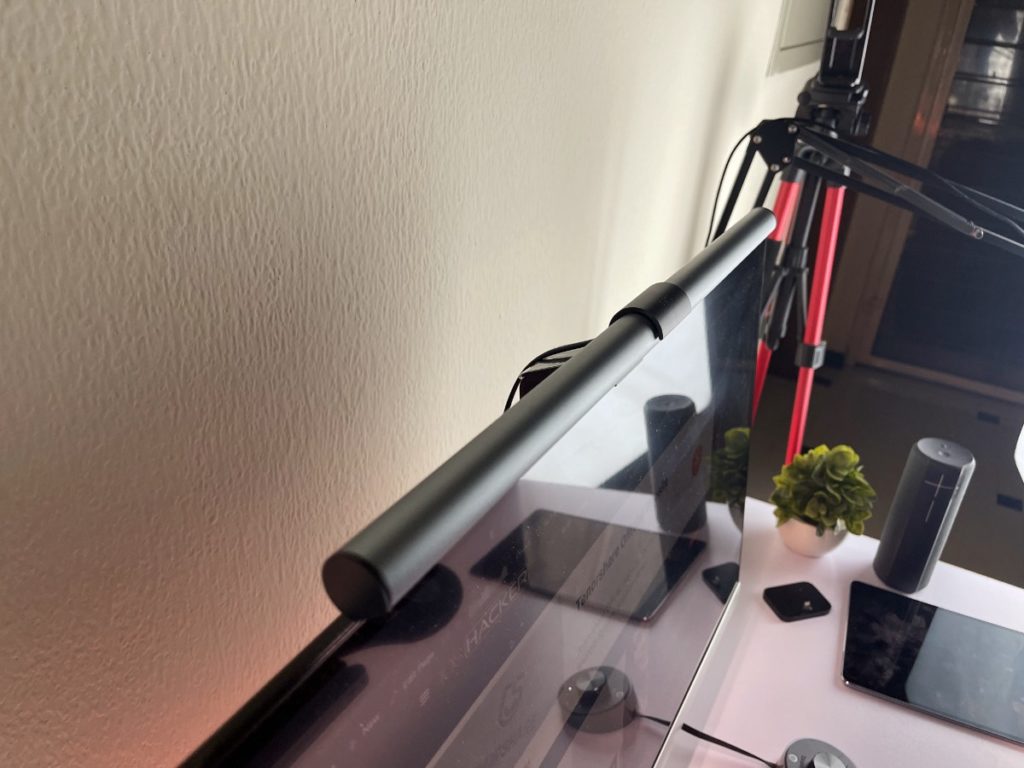 This product isn't just great for illuminating a desk, as it can also be used as a reading light. This is great for people who like to read a lot on their computer desk or have to deal with a lot of paperwork.
It is very easy to attach BenQ ScreenBar Plus to any iMac or monitor thanks to its clip based design. You can attach the light bar to any monitor with the adjustable clip regardless of the display's thickness.
The best thing about this attachment mechanism is that it makes it super easy to attach and detach the light bar to the monitor. The fact that it does not require any screws or tapes makes attaching it super easy.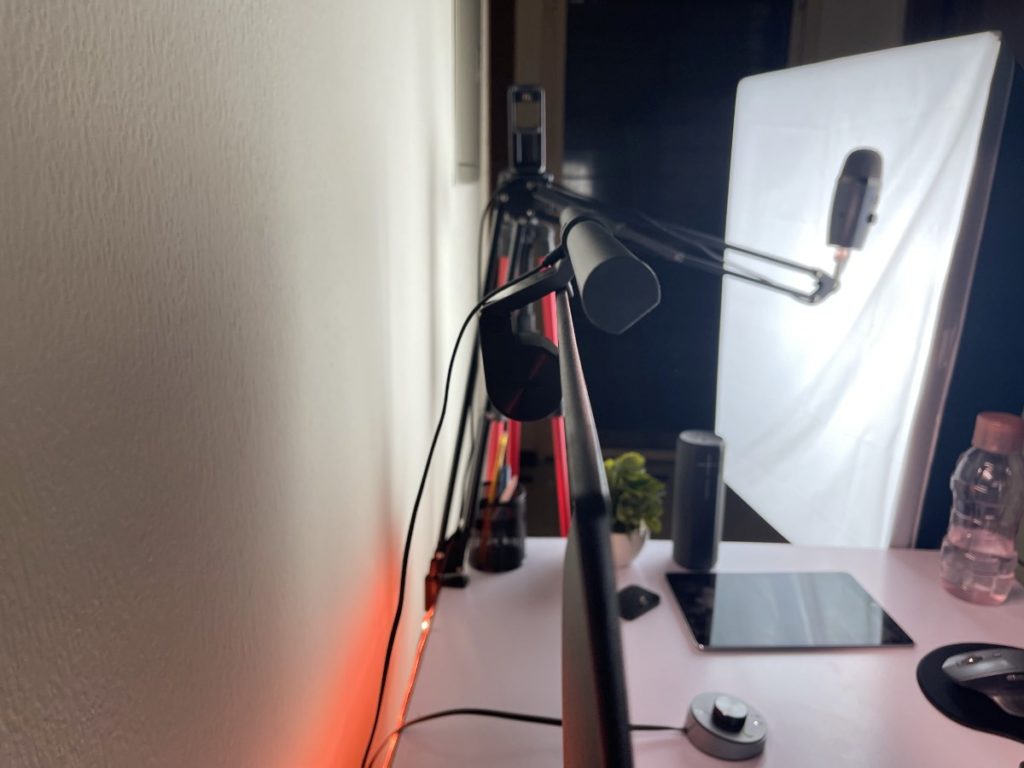 The BenQ ScreenBar Plus is powered with a USB connection. You can attach the USB to any power source such as your monitor, CPU, iMac's USB port or a power brick. The product does not come with a power brick however you can use any power brick that you already have provided it is compatible. I used a spare 5W iPhone power brick and it worked without issues.
The Verdict:
I have personally been using the BenQ ScreenBar Plus for a few months now and I cannot see myself returning to my old desk lamp. The anti-glare design of this light bar makes it remarkable for anyone who is looking to light up his or her workspace sacrificing any desk space.
Adding the ScreenBar Plus to my desk setup has definitely improved the experience of working at my desk and I fully recommend it to anyone looking for a desk light.
You can buy the BenQ ScreenBar Plus from the official website where it is available for $129. There's also a cheaper version called BenQ ScreenBar, however it does not come with an adjustment dial.