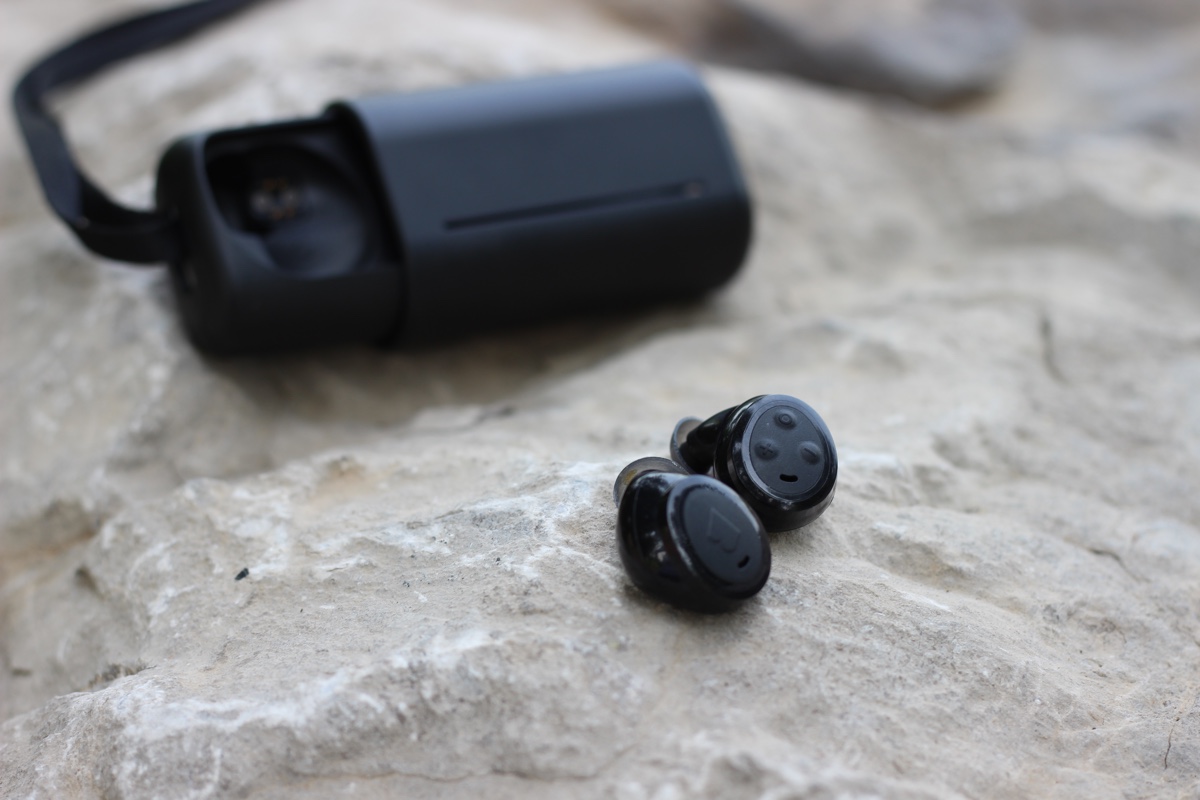 Its been 10 months since iPhone 7 was released without a headphone jack. Despite the initial outcry by tech pundits and fellow bloggers who boldly claimed engineers at Apple have lost their minds, the device seems to be performing really well. I personally don't miss the Headphone port, firstly because I have become accustomed to using my wired SoundSport Bose headphones with adapter, and secondly I have been using Bragi's The Headphone for past few months.
Bragi The Headphone, which is the dumb brother of the intelligent Bragi Dash is also a true wireless headphone that connects to the iPhone or any mobile device that has Bluetooth without any wires. Now when I say dumb, I do mean it as a good thing. Bragi Dash, which sells for premium price point of $329 tries to do a lot of things like internal storage, activity tracking, translating text in real-time etc. Many of which are not useful for the average user who just wants to listen to his or her favorite music. Bragi The Headphone by keeping things simple and not doing much else other than streaming phone audio excels at it.
How does Bragi The Headphone Sounds?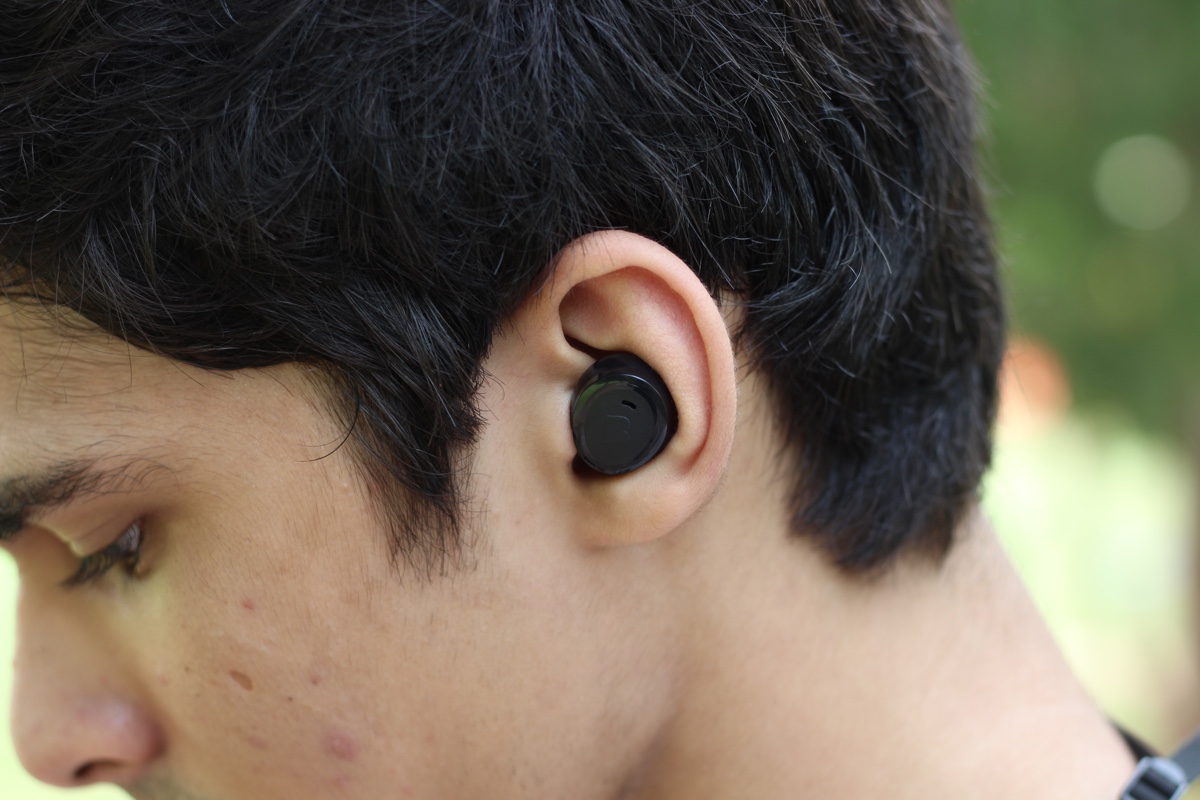 If you have owned or have ever used any pair of Bluetooth headphones from the past generation, then you might have noticed that they don't sound great, especially when compared to wired headphones. Bragi Headphone sounded pretty good not just for a Bluetooth pair but also when compared with wired headphones from well known headphone brands, which was a pleasant surprise for me since perhaps unfairly I was going in with low expectations.
If you love bass, then you might find these headphones somewhat disappointing. I am not saying there's no bass at all, and Headphone performed quite well in many of the songs I listened to, but still the bass was on the lower side of the spectrum. The pair makes up for it by shinning in other areas. The neutral sound profile of the Headphones helps it achieve the impressive battery life of 6 hours without requiring a charge. 6 hours of battery life means it will last a full day or even more for most casual users.
The Headphone features Knowles Balanced Armature Speakers with A2DP Profile, AAC and SBC Audio Codec support. It is capable of outputting sound between 20 – 20,000Hz range. These offer support for any Bluetooth A2DP compatible device, so you can connect it with your mobile, tablet or computer.
While many true wireless headphones experience connection issues that result in unpleasant audio cut offs during playback, Bragi Headphones does not have that problem. No matter in which pocket your iPhone is you won't experience audio cuts. Even when you walk to another room away from your iPhone the connection or the audio won't get affected most of the time. So you can walk around your house and be at reasonable distance without worrying about the connection.
What about their Design?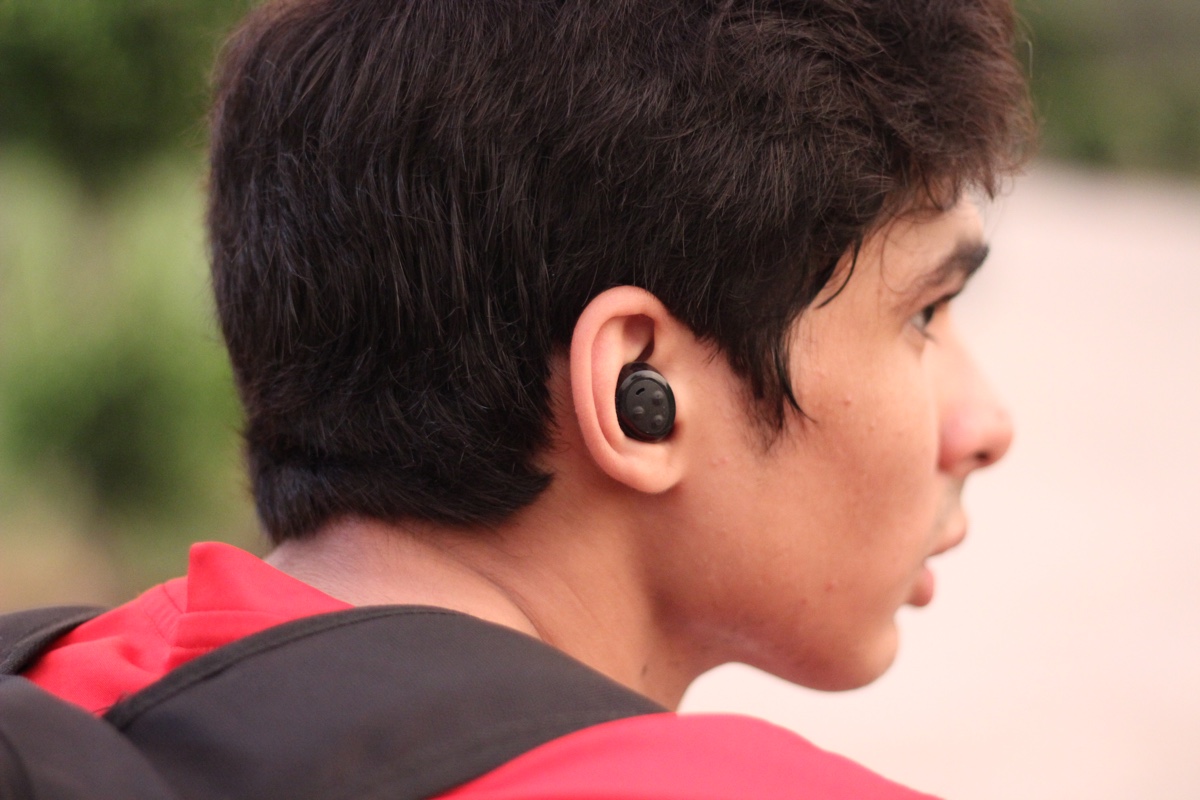 The second most important thing a pair of headphones following sound quality of course is the design. One of the major problems that Apple's AirPods had to face is that they don't fit a lot of people. So while those headphones might fit really well on ears of one user, they will fall from another's and that is a big problem.
I can't speak for anyone else, but I had no problem when it came to fitting The Headphone in my ears and keeping them in there. They have a pretty ergonomic design. I wore them not only at home but also while running, playing tennis, cycling and plethora of other activities. I even deliberately tried to make them fall off my ears by moving my head back and forth (and looked pretty crazy doing it) but failed to do so.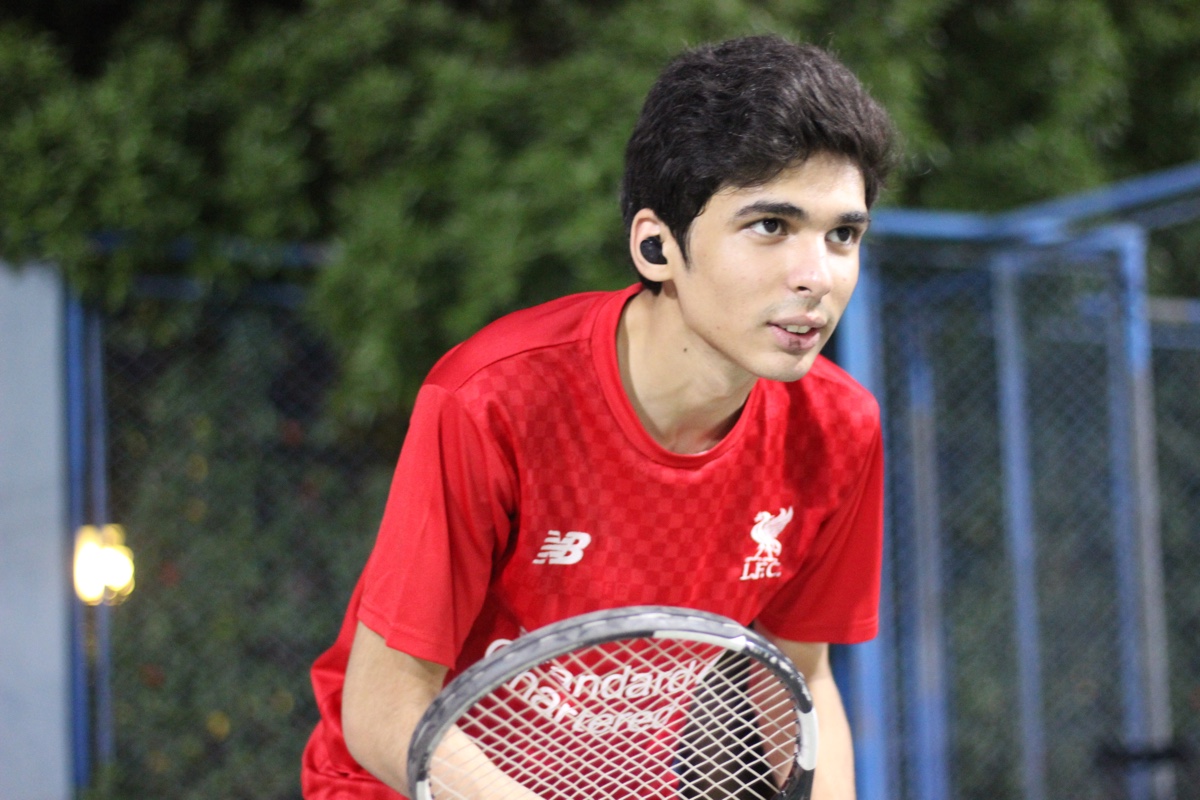 I use my headphones for extended periods of time typically having them on for hours even when the music is not playing. This is the habit I have developed because of using Bose SoundSport headphones due to their soft tips that don't even feel like they are in my ears. When I began using The Headphones as my primary pair of headphones I started feeling the urge to remove them after a couple of hours of usage or when the music was not playing, because I was always aware that there's something in my ear that shouldn't be there. So these headphones are comfortable but not comfortable enough that you can keep them in your ears even when you don't have to.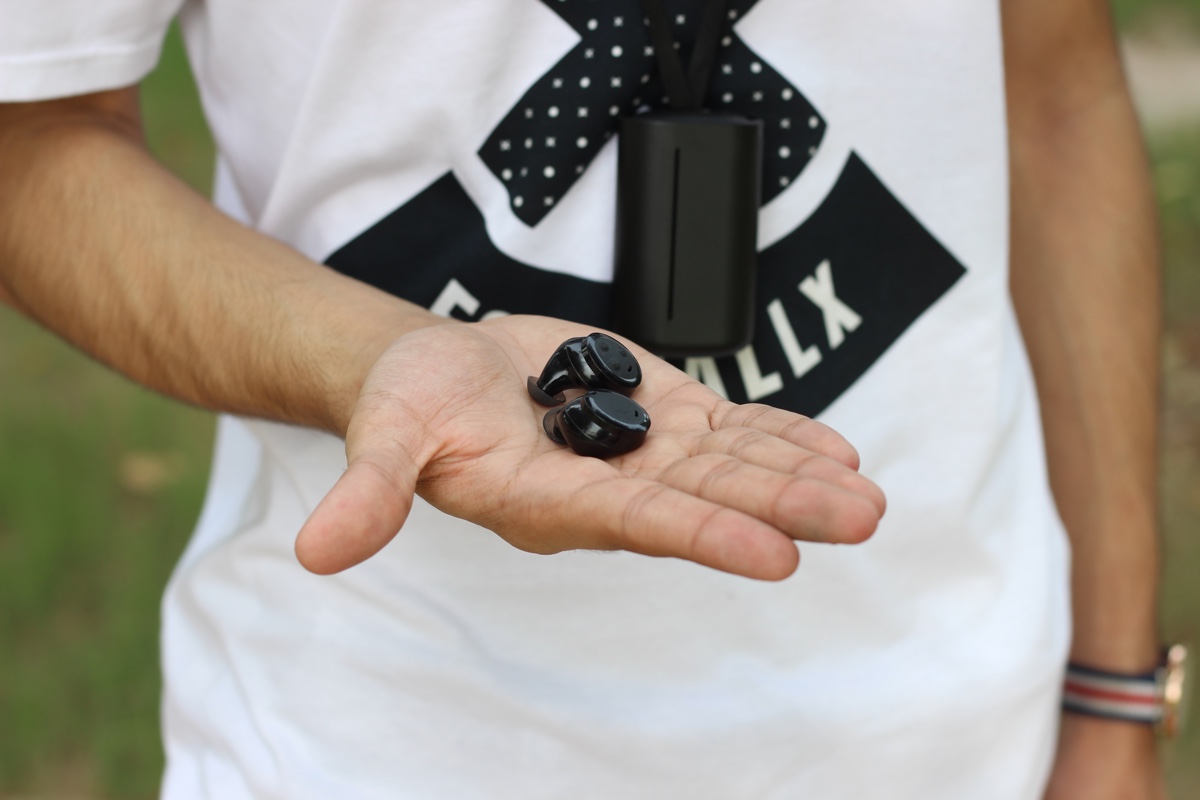 Unlike the Apple AirPods that are rather too macroscopic, these headphones are pretty inconspicuous. Although others can still see them, they attract far less attention to themselves and don't make you seem like an idiot.
The left side headphone does not have any buttons on it and carries a large Bragi logo, which looks nice. The right headphone is where controls are. You get three physical/actual buttons, that are not very easy to press. Unless you use a trick that I discovered i.e. to press them with the tip of your nail instead of the tip of your finger. This proved to be a much more efficient way of getting the press right on the first try.
Both sides have lights that blink when you plug the charging case to the charging cable to indicate they are charging. The lights also blink when the headphone is looking for device to connect to.
Do they have any tricks up their sleeves? (Features)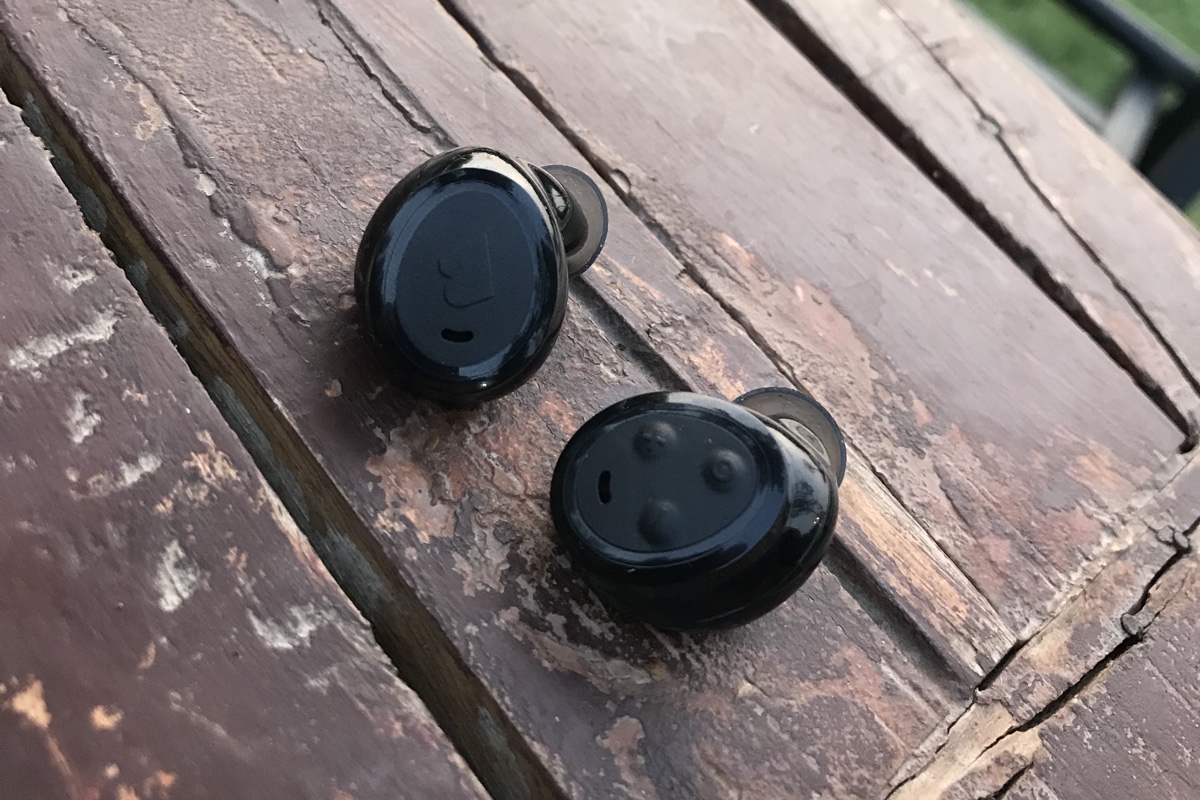 While The Headphone is not as packed with features as its sibling The Dash, it has some neat little tricks up its sleeves that users will find useful. A feature that's quite unique is its Audio Transparency option.
You can press and hold the '+' button to turn on the Audio Transparency mode, which will allow you to listen to outside sound without having to take out your headphones. This feature is great when you have company and want to know when they start talking so you can pause your music. It can also be super useful when walking outside, as it would allow you to stay aware of your surroundings. By pressing the '-' button you can enable noise isolation that will allow you to enjoy your music without getting disturbed from external sounds.
Audio Transparency is a nice option however it does feel some refining. The sound coming from outside is a little distorted, which can make using this feature annoying for some users.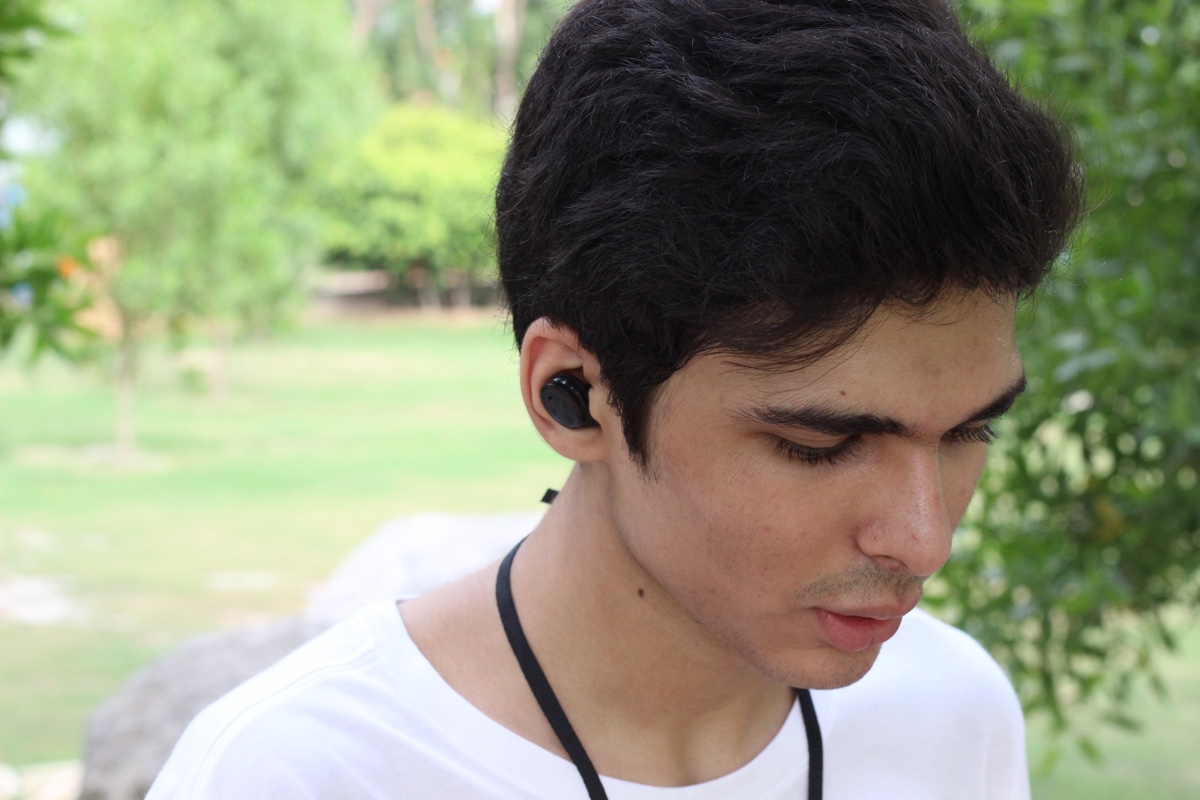 A really cool feature of The Headphones pauses the music automatically as soon as you take the right one out of your ears. The headphones are using some sort of Bluetooth proximity sensing that notifies the headphones when you take the right one out. This feature works like magic and can be very useful at times.
The power button doubles as music control button allowing you to play next song by double pressing. You can also triple press to play previous song or press it once to pause the song. Using the same button you can accept a call or summon Siri by long pressing on it. Holding volume up with let you turn on Audio Transparency feature while you can turn it off by holding the volume down.
How long do they last per charge? (Battery life)
Bragi advertises on its website that The Headphone runs 6 hours on a single charge. This is pretty impressive when you compare their battery performance with their size. However what's disappointing is that Bragi didn't include a charging case with The Headphone, probably to keep the price at lower end of the spectrum. So while the Dash works for 5 hours per charge and then can be charged 5 more times using its case on the go before requiring you to plug into a charger, The Headphone will need to be plugged into a socket after 6 hours of usage.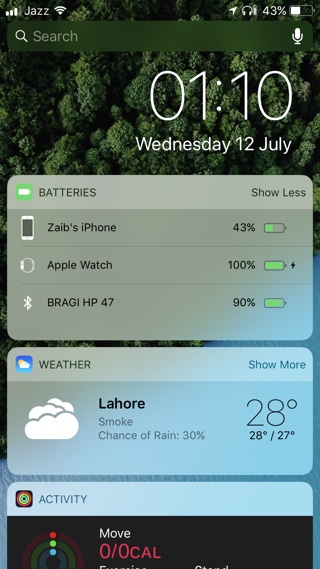 Does it really last 6 hours? Well during my test I found the 6 hour claim to be believable and was able to easily get somewhere between 4 to 5 hours of usage on a single charge, which is not bad at all. As for the charging their pair takes up to 2 hours to fully recharge. They have a standby time of up to 250 hours.
What's not so good about Bragi Headphone? (Cons)
One could not stress this enough, but The Headphone would be 100 times better if it came with a charging case. If price is the issue, perhaps Bragi should make another slightly more expensive version of The Headphone and offer it with a charging case. I bet more users will be willing to spend more just to have that capability. While The Headphone works for 6 hours (4-5 hours realistically) on a single charge, The Dash has a charging case that can charge it 5 times over before user needs to plug his or her Dash to an external power sources. Having this ability would be a game changer, and is a must have when most of its competition priced similarly (such as the AirPods) offer that function.
Perhaps even bigger issue with The Headphone is that it wouldn't turn off when you put it in its case. So if you are in a hurry or distracted and take your headphones off, and place them in its case without turning them off – you can kiss their battery good bye for the day. Assuming  you take them out of the case after a few hours they would have ran out of battery, as they were on during this whole time even though you had them in their case. I really wish Bragi would acknowledge this problem and add the ability to The Headphone to automatically turn off when put in the charging case. They do turn off when you plug the charger into the case.
As I mentioned earlier the buttons can be inconvenient to press on these headphones. When you press the volume up and down buttons you might feel too much pressure on your ear. A workaround for it is to use the tip of your fingernail to press the button, which will apply less pressure on the headphone and get the job done.
How much do the Bragi Headphones cost? (Price)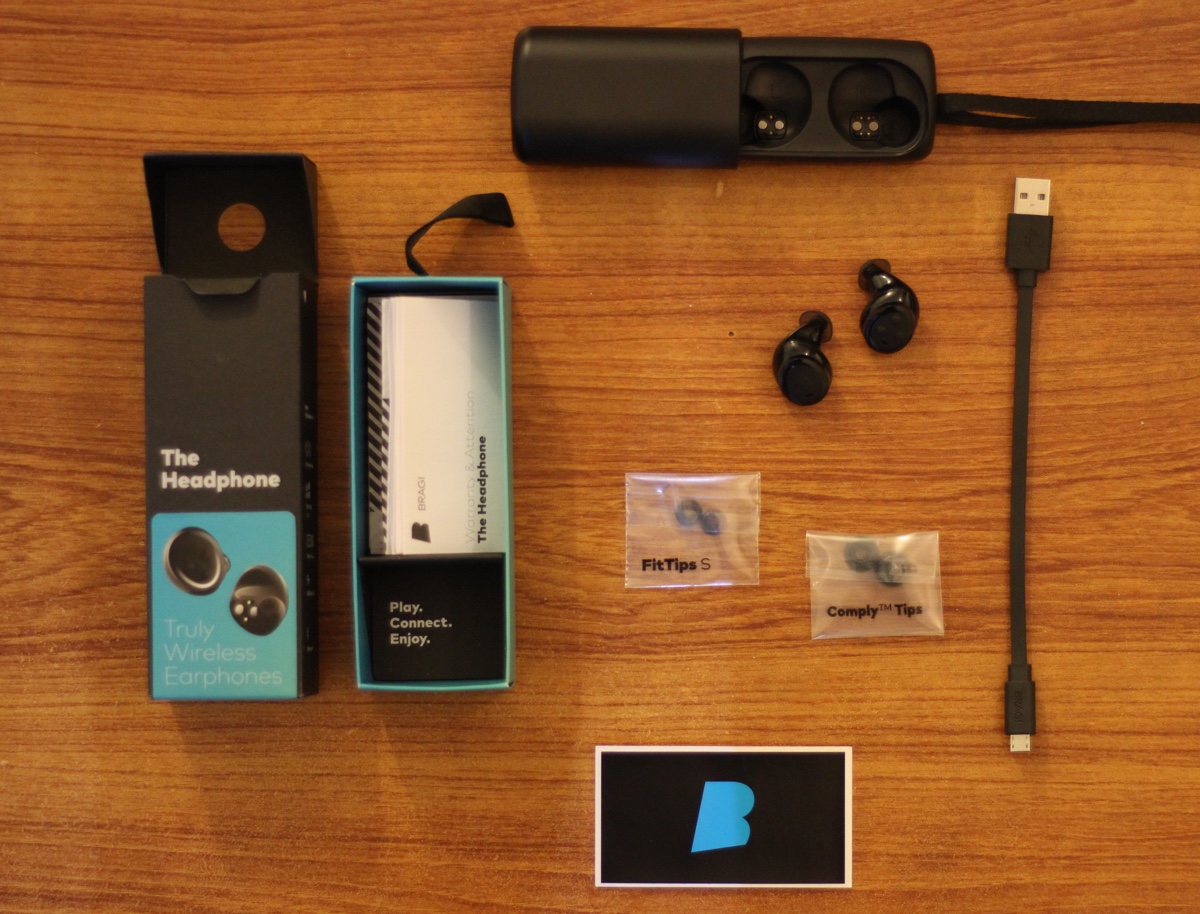 Bragi Headphone is priced at $149, which is a decent price point for the sound, build quality and features these headphones offer. Apple's AirPods whose advantage over the Headphone is that it has the W1 chip sell for $10 more. For $149 you are getting the pair of headphones, a carrying case, a charging cables and three tips of different sizes.
Should you buy Bragi The Headphone? (Verdict)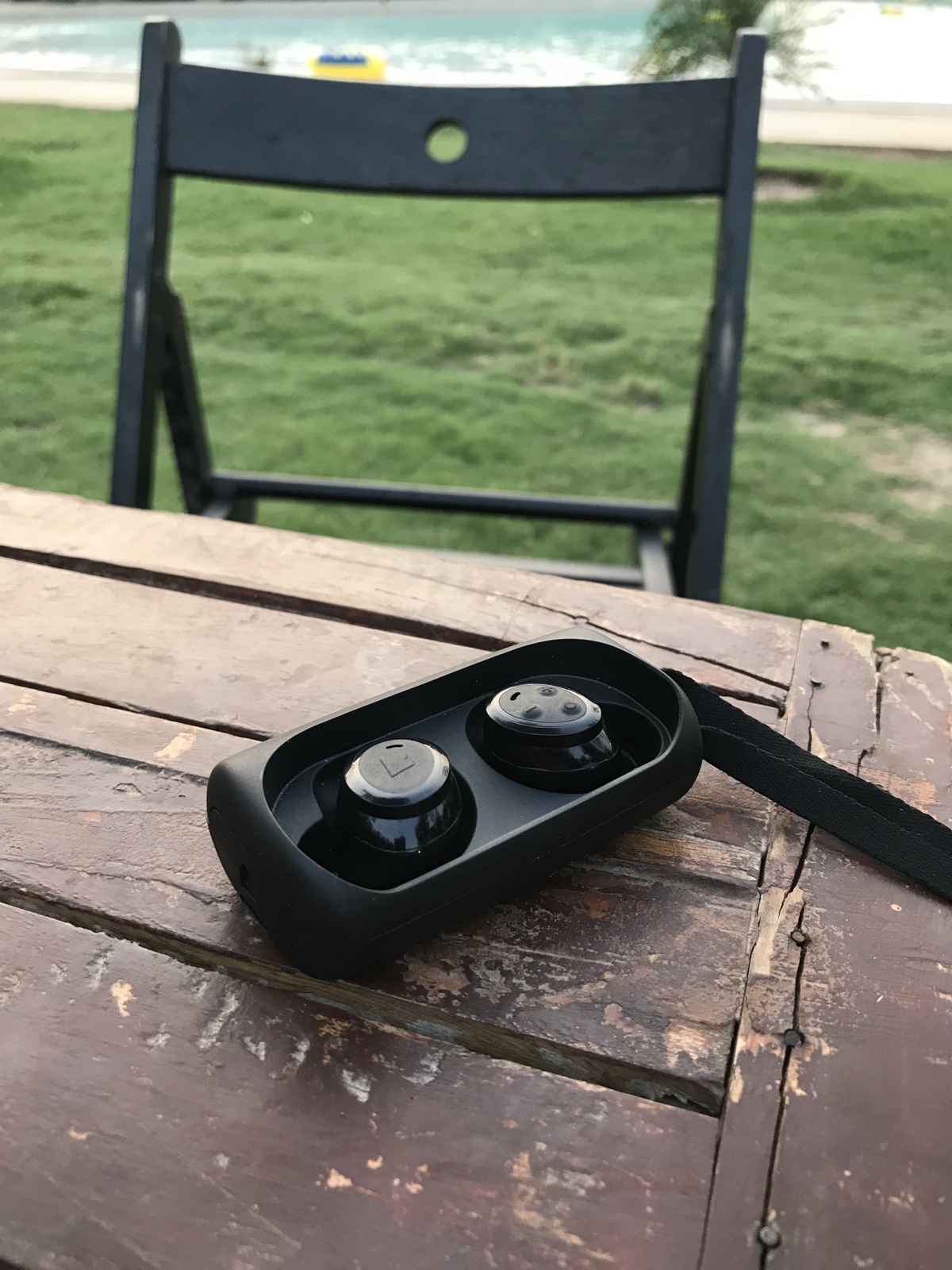 So the big question is should you buy Bragi The Headphone or look elsewhere. While its entirely your decision to make, after using these true wireless Bluetooth headphones for over two months I can say that they do not disappoint. Sure similarly priced AirPods have W1 chip for faster cross device connection, charging case and other features that The Headphone doesn't. But The Headphone has its own strong points that make it a better option than its competition including but not limited to an ergonomic design that will fit most people, a comparatively stealth appearance, good sound performance and a great battery life. All of which make it a great pair of true wireless Bluetooth for iPhone, iPad and Mac.
You can buy Bragi The Headphone for $149 from Bragi.