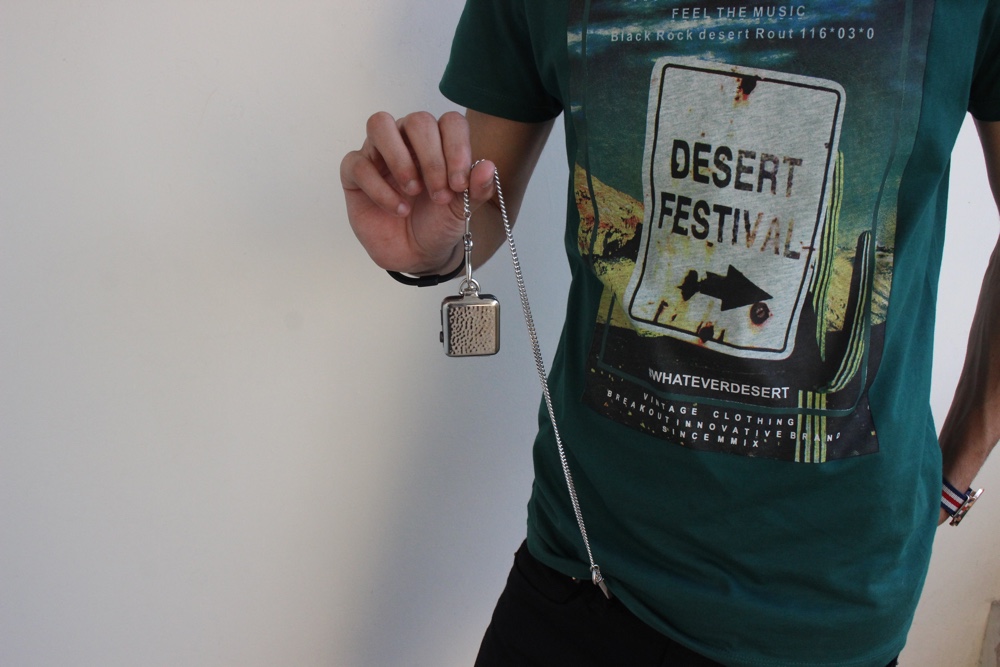 If you are bored of wearing your Apple Watch on the wrist and want to turn it into a stylish fashion accessory, then you might want to check out the Bucardo Pocket Watch chain for the Apple Watch. This accessory is not only for those who are bored of using their Watch the usual way, but also for those who have given up on the concept of wearing a smartwatch, and keep their Watch in a drawer.
This unusual accessory turns the Apple Watch into a classic pocket watch that will surely turn some heads around. The accessory even does a pretty good job at securing the Apple Watch by fully covering the screen with a metallic lid. The shiny chain is quite noticeable and is not designed for people who like to keep a low profile.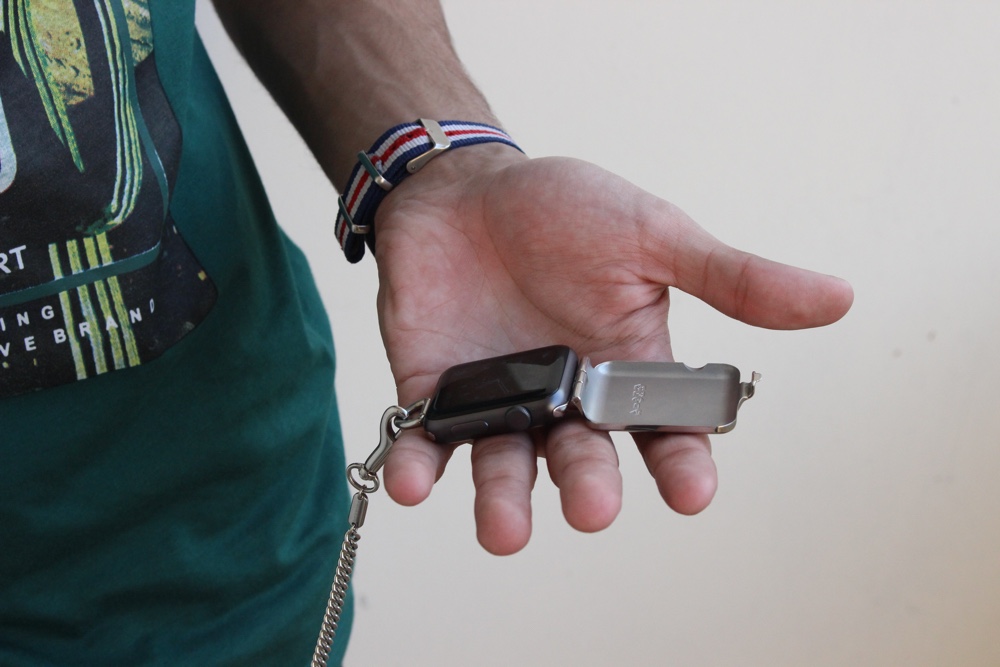 The first thing that comes in everyone's mind when they look at the pocket watch for the first time is how does the Apple Watch fit into this accessory. The answer is simpler than you would expect. To attach your Apple Watch with this accessory all you have to do is remove the watch band from the device. Once it is removed you can simply slide the Bucardo Pocket Watch in. The whole process takes 10 seconds to complete. When you are done using the accessory and want to your favorite band back, simply remove the pocket watch just like you remove the bands.
The Bucardo pocket watch comes with a 15-inch adjustable chain, which is not too long or short. This makes it comfortable for users to wear and walk around while the Watch sits safely in left or right pocket. On the other end of the chain there's a hook that you can securely put in one of the belt loops.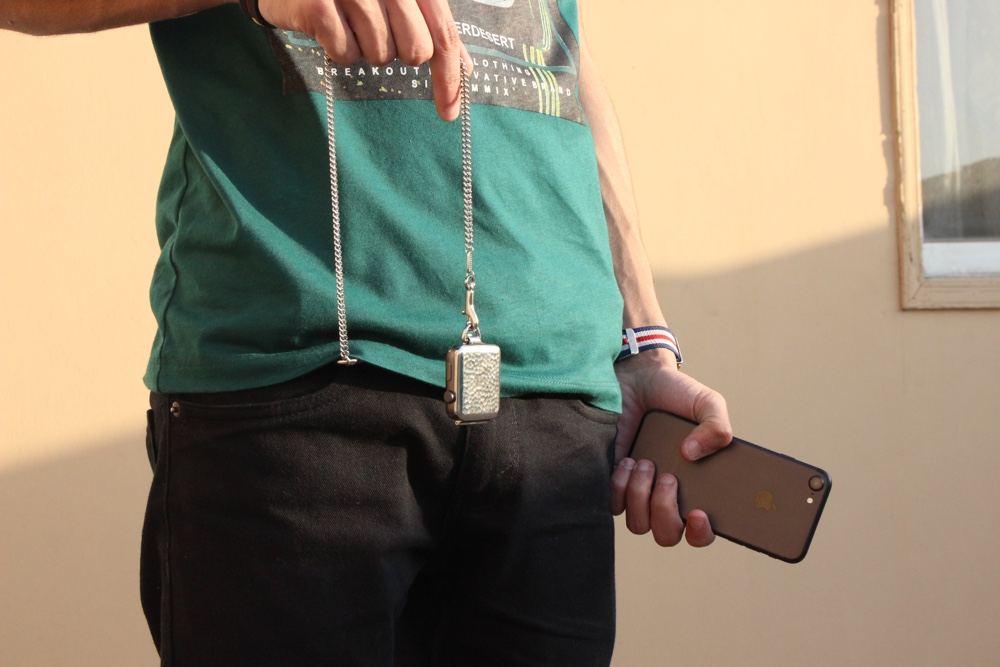 So should you go ahead and buy this Apple Watch accessory? It depends on how you use your Watch. Using the Apple Watch as a pocket watch greatly reduces its usefulness. The Watch won't be able to track your health data as effectively and it won't be able to send you alert notifications through haptic feedbacks. However if you are reading this article and have the slightest interest in turning your Apple Watch into a stylish accessory, then you are probably ready to make that sacrifice.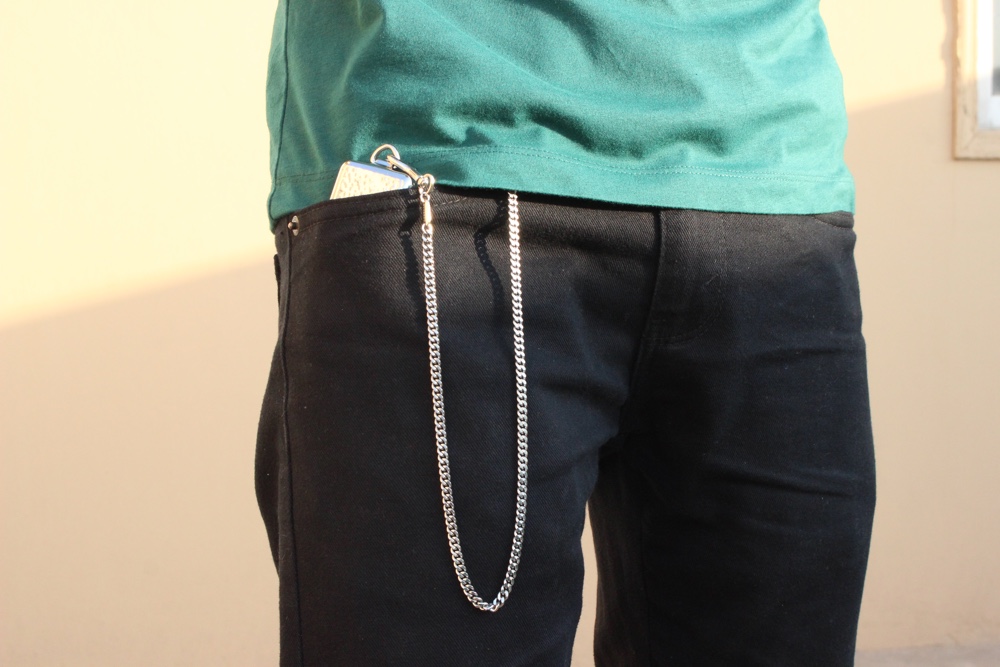 Bucardo Pocket Watch gives style precedence over functionality, and its totally worth it.
The Bucardo Pocket Watch comes in two beautiful colors, gold and silver. Both color options can be purchased in hammered (reviewed) and pinstripe designs.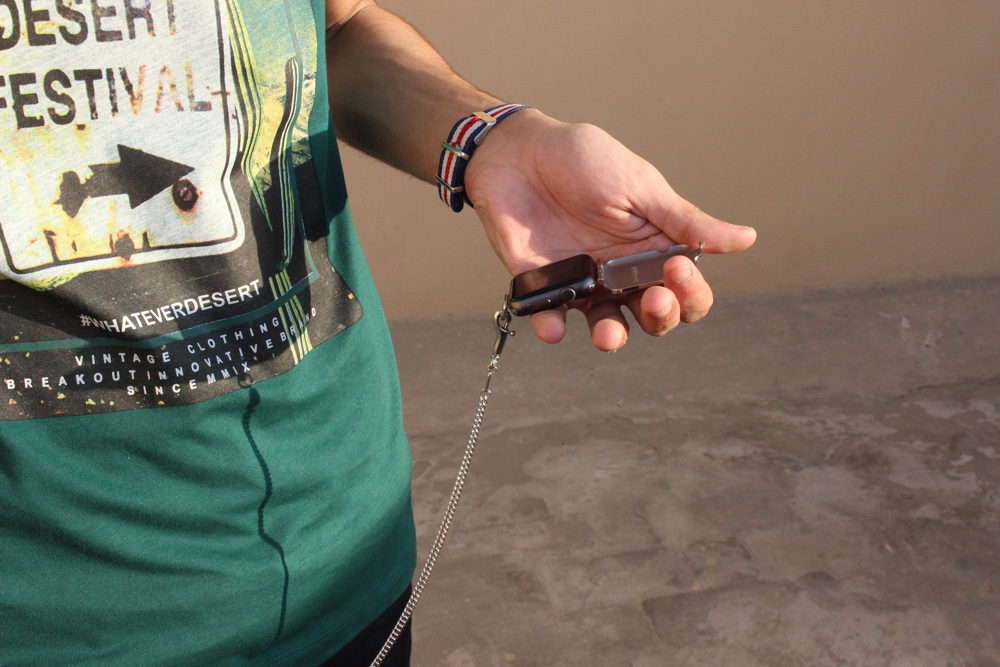 You can purchase the Silver Bucardo Pocket Watch for $119 for Series 1. The gold version sells for a slightly higher price of $131. Bucardo has also started selling pocket watch accessory for Apple Watch Series 2, which is now available for pre-order on their website.
Disclosure: iOSHacker may receive a commission if you purchase products through our affiliate links. For more visit our privacy policy page.