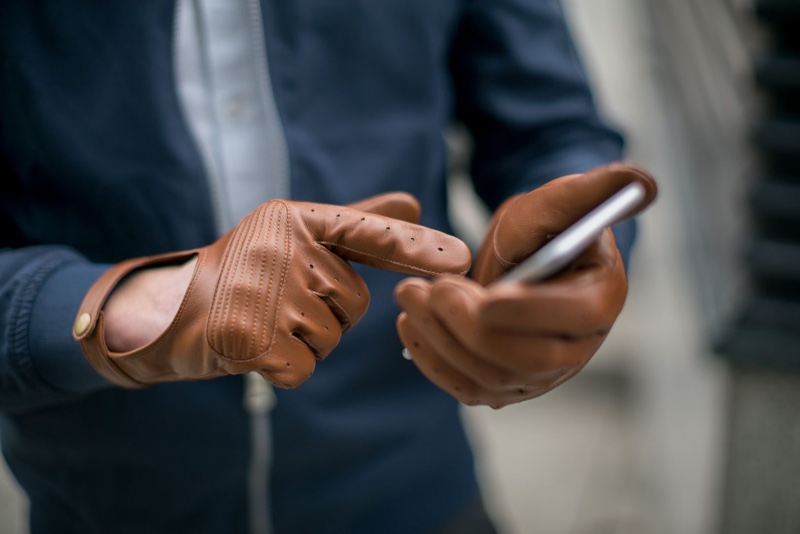 Are you tired of losing your gloves? If yes, then the upcoming napoSPY gloves, which will be launched in the fall are for you. These gloves will come with built-in tracking solution, which would allow users to find them with ease. The gloves will be able to communicate with the dedicated iOS and Android app, which will show the current distance or last seen location of the gloves on the map. The tracking solution works similar to how Apple's Find Your AirPods work. Even when the gloves are close by the app will make it easier for you to find them by initiating a buzzer on them.
napoSPY gloves will use Bluetooth-low-energy to communicate with your iOS device. You will have to pair your napoSPY equipped napo gloves once through the official app. Once the pairing is complete you will be able to use the unique features of the gloves. The app will allow users to manage multiple pairs of compatible gloves at once, see battery level for gloves and more.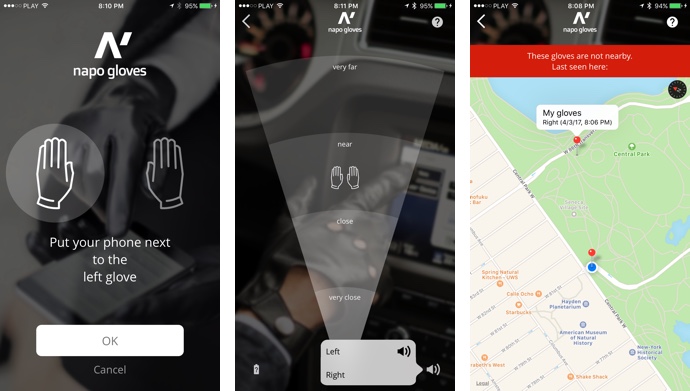 In addition to being equipped with napoSPY tracking technology the napo gloves are also compatible with touchscreen products, so you can use your iPhone or iPad without removing them.
Unfortunately the napoSPY equipped napo gloves are not available for sale right away. However they will be available this fall after going through crowdfunding process. If you are interested in these gloves, then you can stay up to date by subscribing to updates here.