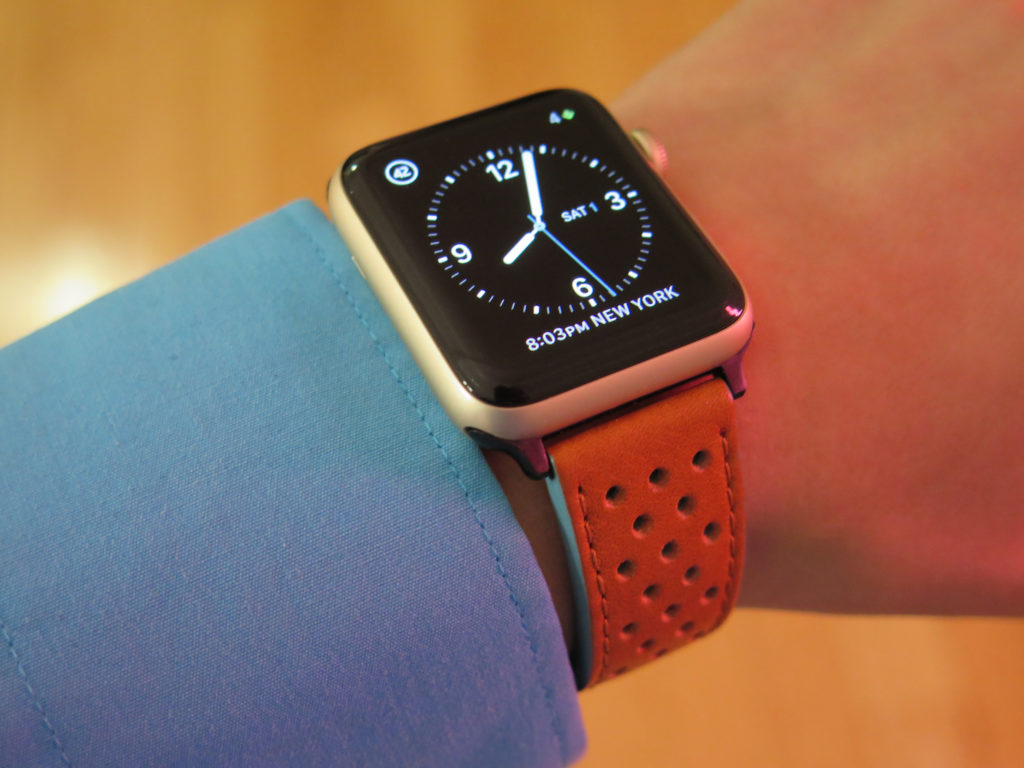 One of the neat things about the Apple Watch is that you can change the band to match your lifestyle or activity. You can go with an industrial look with a metal band, or a casual look with a leather band. If you're read some of my other reviews, then you'll know that I'm a big fan of JUUK's Apple Watch bands. They make a variety of premium metal bands, and while I absolutely love them, metal bands are not always appropriate for every occasion. JUUK has recently addressed this with the release of two leather bands, the Monza and Viteza.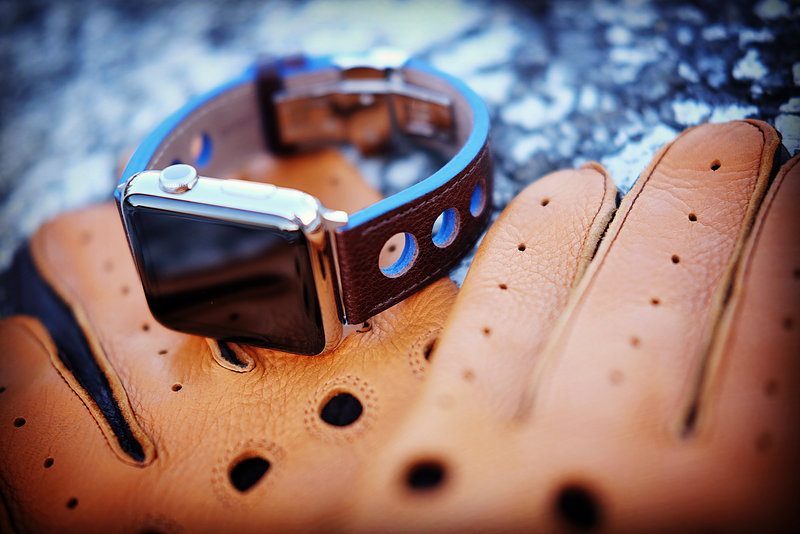 The two bands are fairly similar. They are both made out of fine Italian leather, feature subtle color accents, and have designs inspired by the automotive industry. The Monza features 3 large holes, while the Viteza features small ones. We received the Viteza for this review.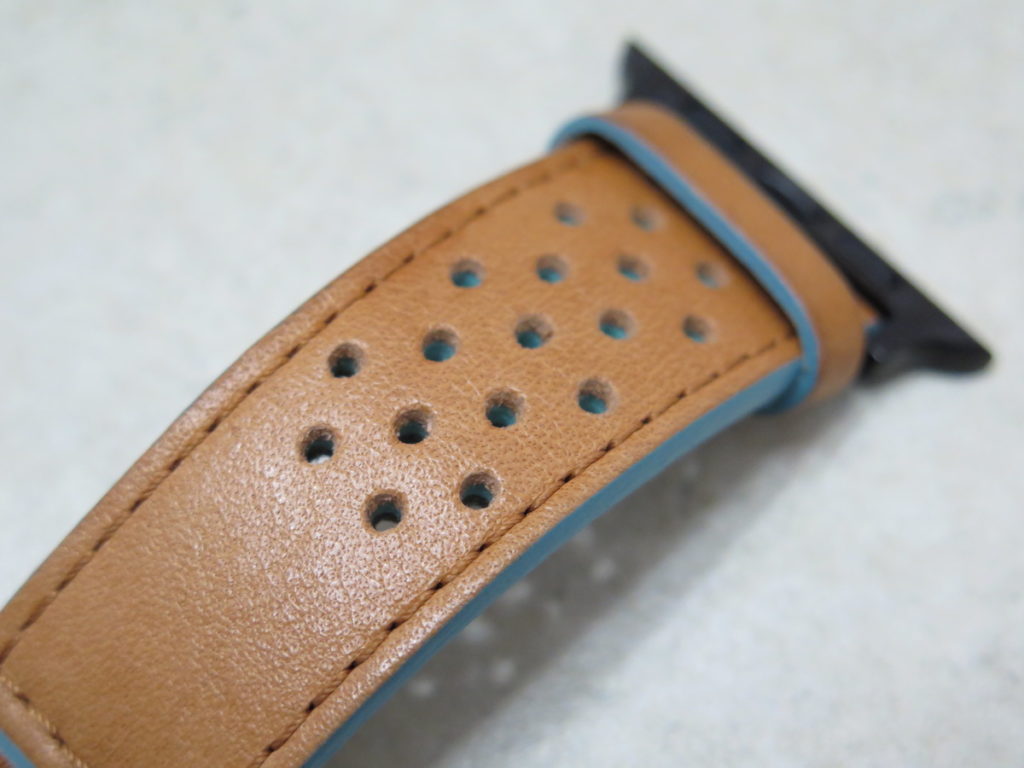 At first glance, the Viteza looks like a fusion between Apple's Nike Sport band and a standard leather band. Upon closer inspection however, it can be seen that there are more differences. For starters, colors are featured on the side of the band as well as inside each hole. I found it a nice touch that gave it some personality and made it great for pairing with outfits. What really impressed me was the buckle. It's made out of stainless steel and available in silver or black. However, unlike many leather bands, the Viteza and Monza bands use a butterfly mechanism, much like that found on many metal watch bands. The two leather pieces are connected together through the buckle. This makes it a snap to put on. There is no need to adjust the strap manually each time you strap the band on. The band is also lightweight and very comfortable to wear. And since it's easy to re-adjust, it makes it nice for when it can get uncomfortable at times, such as when working out. This is something that you can not do with a metal watch band.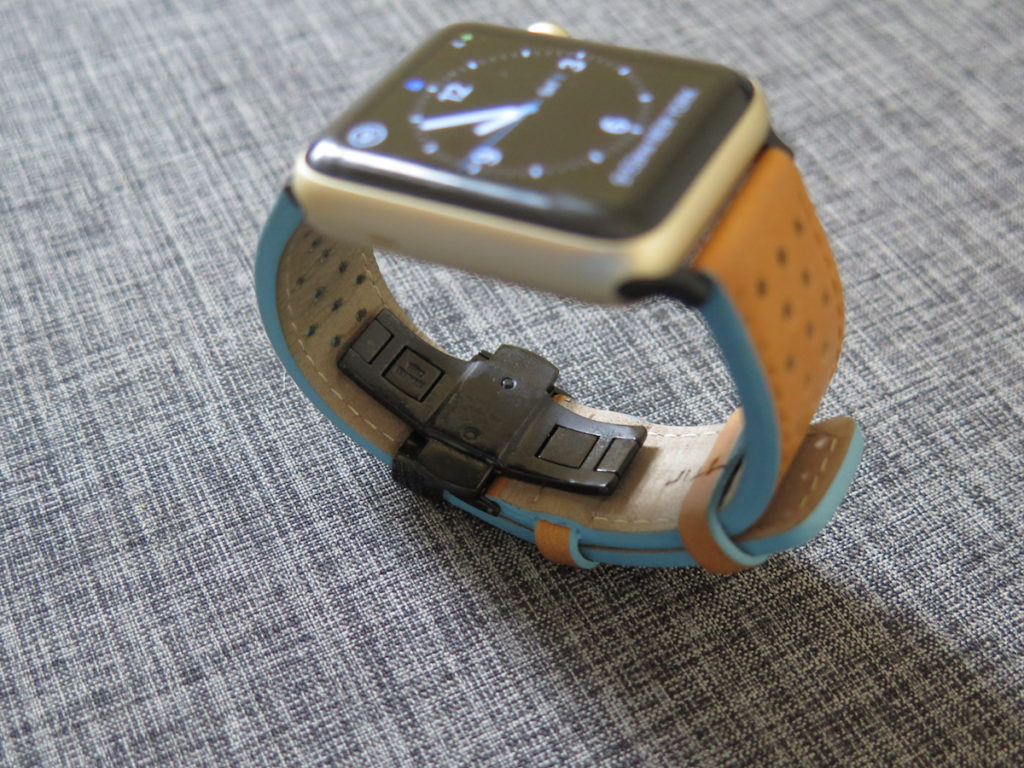 If there's one thing I wish the bands had, it would be more color combinations. While there is a wide variety of colors to choose from, you unfortunately can't mix and match the colors you want. There's still a wide variety though, so you're sure to find one to your liking.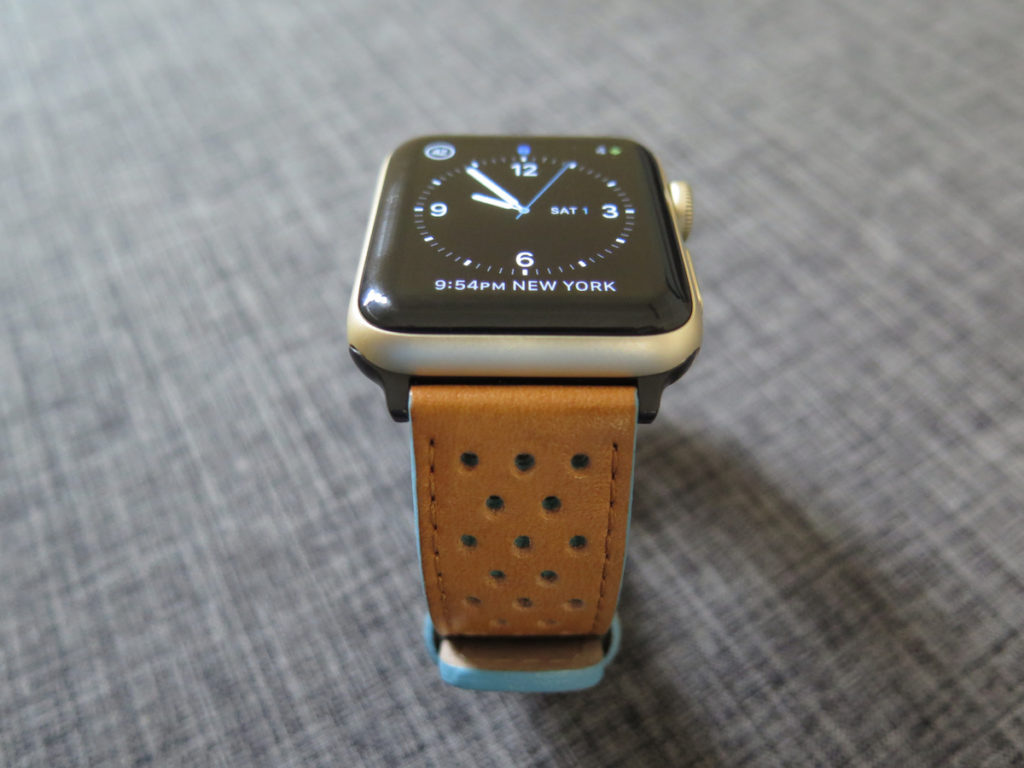 Now, there's a lot of leather Apple Watch bands available on the market, both from Apple and third-parties. So why should you buy from JUUK? Well, besides the unique touch of color and the butterfly clasp, you can be sure that the band will last, coming from a company that prides itself to keen attention to detail and quality products. Of course, a quality product can be costly, but JUUK's leather bands are also very reasonably priced. You can pick one up for just $79. That's an incredible savings when you compare it to Apple's leather bands, which start at $150 for the classic buckle and go all the way up to a whooping $690 for the most expensive Hermès band. What's more, you can save an additional 10% off by using the promo code "IOSHACKER" during checkout at JUUK's official store. I'd recommend JUUK's leather bands to anyone looking for premium craftsmanship that won't break the bank.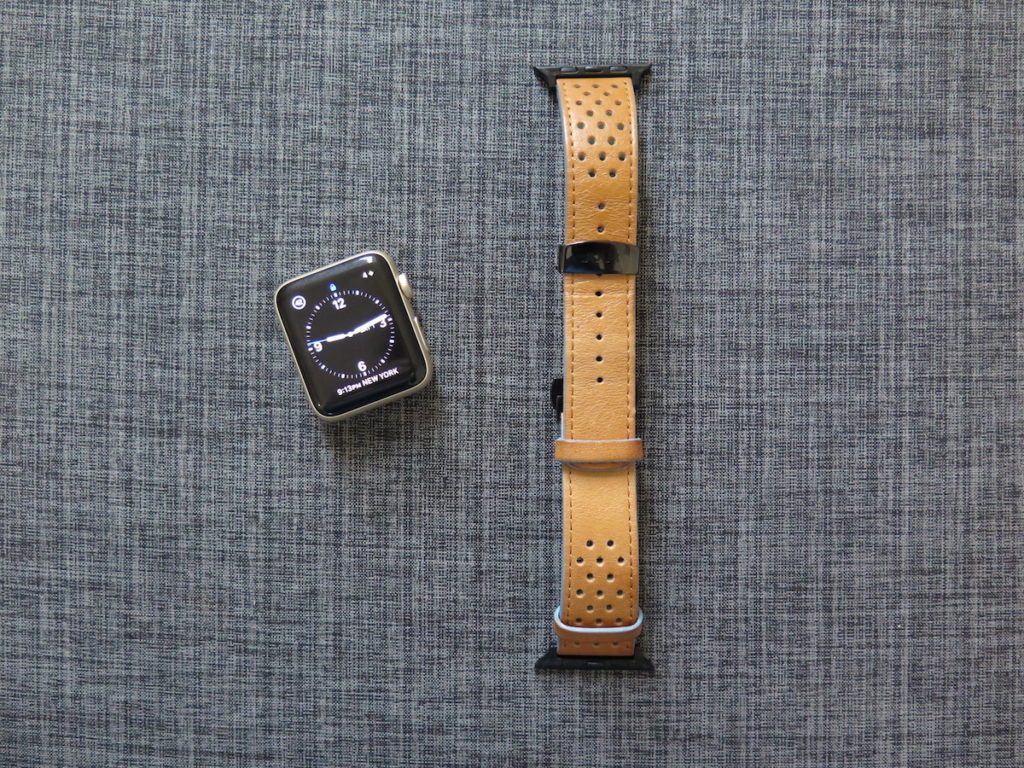 What do you think about JUUK's leather bands? Do you think Apple's bands are overpriced? What's your favorite Apple Watch band? Let us know in the comments down below!
Disclosure: iOSHacker may receive a commission if you purchase products through our affiliate links. For more visit our privacy policy page.