Lately I have been pretty fed up with using multiple charging bricks for my iPhone, MacBook, iPad and Apple Watch. Things took a turn for the worse when I had to take my first post-pandemic multi-city international trip, as I quickly realized that carrying 3 different charging bricks and setting them them in each hotel and then packing them during check out isn't an easy task.
That's why I decided to give KOVOL Sprint 120W PD charger a try. This powerful multi-device charger is a life saver for someone who owns multiple Apple devices and is looking for a simpler and cleaner solution to the hideous multi-brick charging setup of their devices.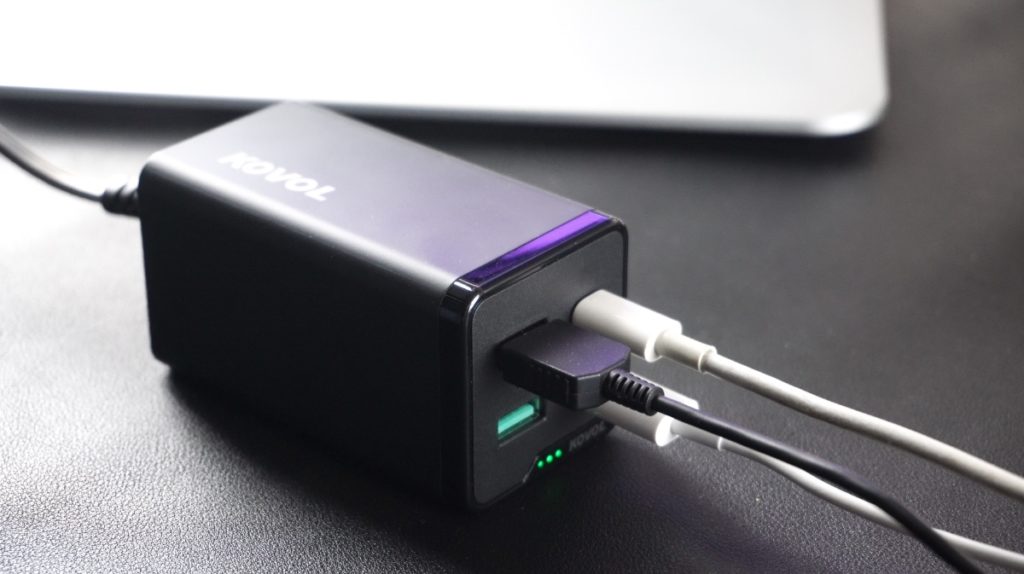 Let's talk about KOVOL Sprint 120W PD charger's specs and features first.
The KOVOL Sprint 120W PD charger comes with four USB ports. It features two USB-C ports that deliver fast charging to your device. It also features two USB-A ports incase you have older cables or devices that still use USB-A port.
The charger also comes with an AC input cable that you can plug into the wall. That is perhaps the only downside of this charger as you need the AC input cable in order to plug it into the wall, unlike many other chargers that have a built-in wall plug.
Although there's also a benefit that comes with the AC input cable i.e. it acts as an extension cable, allowing you to place the charger on a table and then plug in your charging cables in it.
With its massive 120W output capacity you can use it to charge your MacBook Pro in just 1.7 hours or if you connect multiple devices you can charge 2 MacBook Pros at 60W of power each.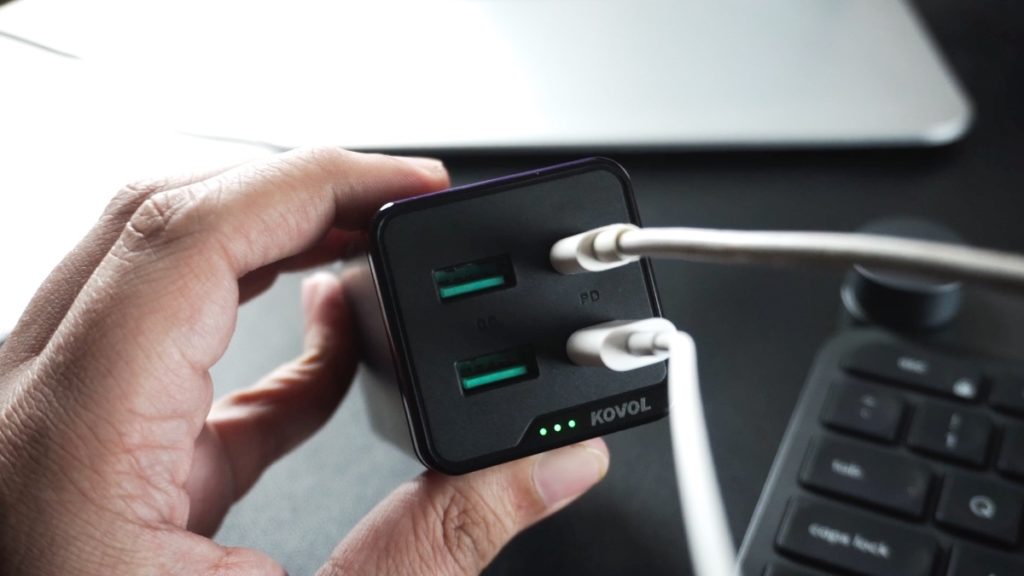 What makes this small sized GaN II charger great is that it is capable of charging 4 of your devices simultaneously using its four USB ports. When four devices are connected to all of its four ports the charger distributes appropriate power among all of them for maximised power efficiency.
For example, if you connect a MacBook Pro, an iPad, and two smartphones to this charger at the same time if will provide distribute 65W for the MacBook, 20W for the iPhone, 18W for iPad and 18W for the second smartphone.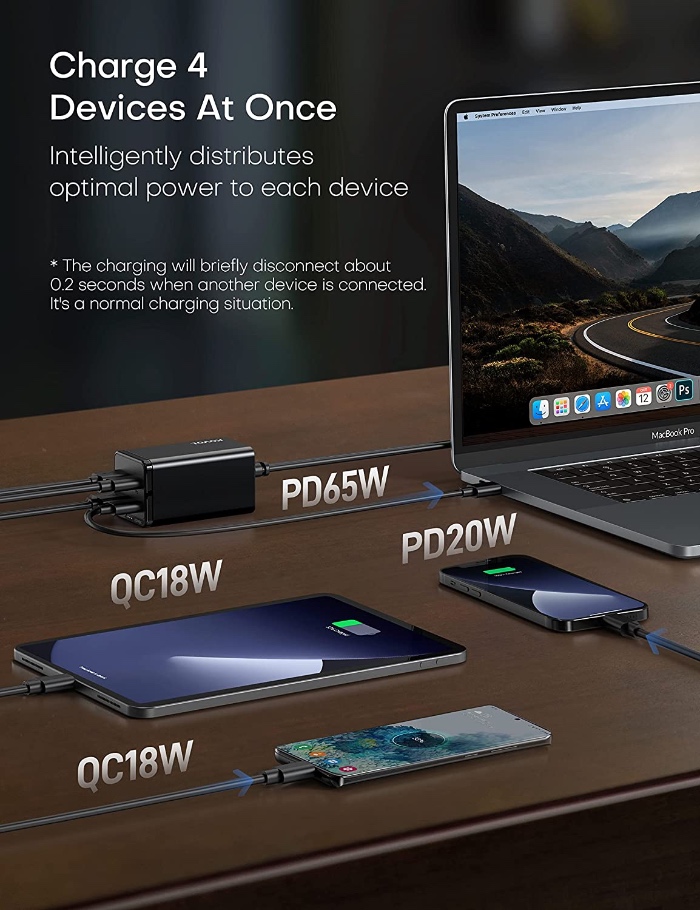 It's small size and ability to charge 4 devices at the same time not only makes it great for your home or office but also a great travel companion. When you have the KOVOL Sprint charger you no longer need to carry separate bricks for your MacBook, iPhone, iPad and Apple Watch as you can charge all of them using this single charging brick, that too at the same time. 
Verdict
I have been using the KOVOL Sprint 120W PD Charger for 2 weeks now and I have to say replacing 3 charging bricks with this single powerful charger that can concurrently charge 4 devices at the same time is a big relief. I cannot imagine going back to the 3 brick setup and more importantly I cannot wait to go on my next trip and bring it along for all my charging needs.
You can buy the KOVOL Sprint 120W PD Charger for your MacBook, iPhone, iPad and Apple Watch for $79.99 at the link below.