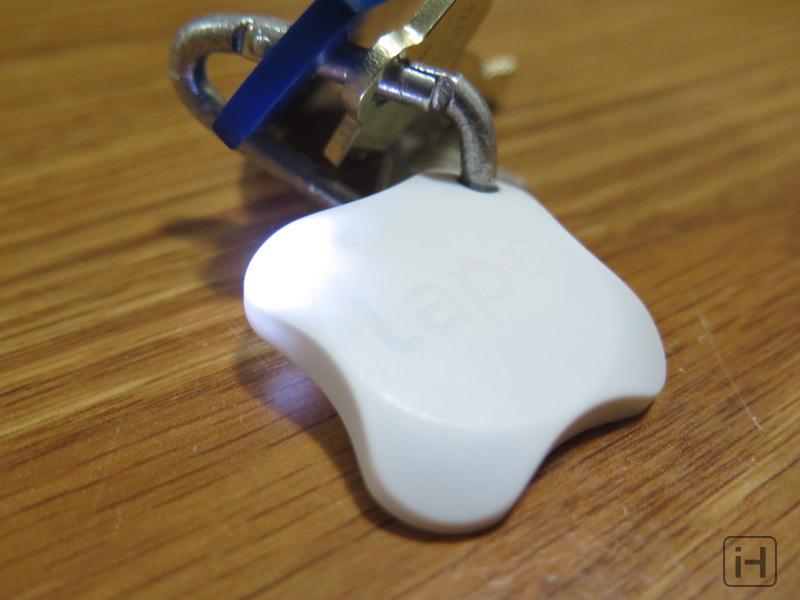 In our review with the Tile Mate and Tile Slim, we loved features such as its simplicity, small size, and overall usefulness. Our only real gripe with it was the lack of a replaceable battery. While this does have some advantages, replacing a Tile every year can get pricey and add up quite quickly. Lapa, a new competitor in the area, attempts to solve some of Tile's shortcomings. Does it do a good job? Should you buy it over the Tile Mate?
When I first got my Lapa in the mail, I found the design of the packaging to be quite nice. It's quite clear on the front what the Lapa does, and on the back, it elaborates a bit more about some of the features. On the side, it highlights some of its features, such as a LED, water resistance, and 1-year replaceable battery. In comparison with Tile's packaging, it's very thin, with it being only slightly thicker than the Lapa itself. Another thing I liked is that it includes one free adhesive so you can stick it on something. With Tile, you have to buy your adhesives separately.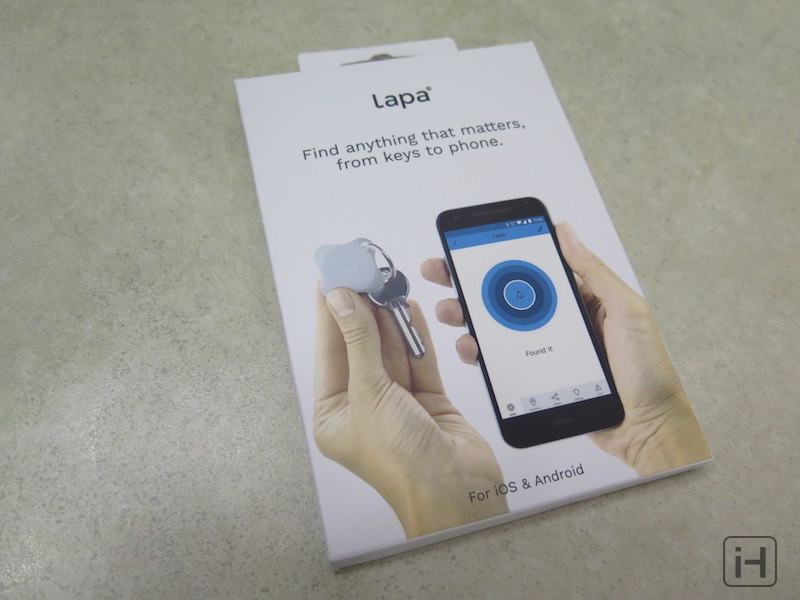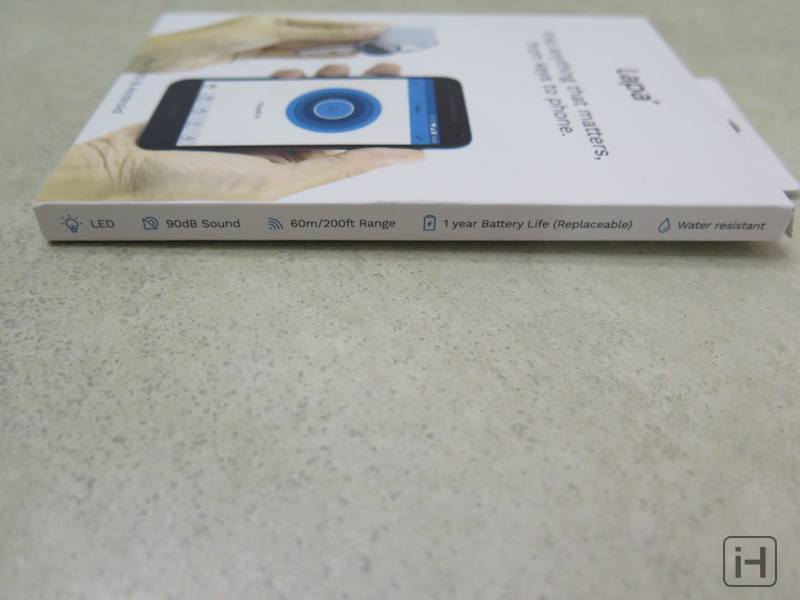 I found the app to be very well designed. On the main page, you have a list of all your Lapa devices. By tapping on one, it will present you with a page showing you how close you are to your Lapa. It has four levels (Within Range, Getting Close, Almost There, and Found It!). I was very pleased with how well this worked, as it allowed you to find your items without having to make it cause any noise, which could be very helpful in certain situations, or for people with hearing disabilities. This is a feature that is not found on Tile's products at all.
Of course, if you prefer to find the Lapa by sound, that's possible as well. Simply tap on the bell icon in the middle of the range circle, and it will start to play a jingle through its 90dB speaker and flash it's LED. The speaker is only slightly louder than the Tile Mate; the Tile Mate has a speaker of 88dB. I like the idea of the LED, making it easier to find. However, I would absolutely love a feature to trigger just the LED, making it great if someone wanted to find something at night while not disturbing others.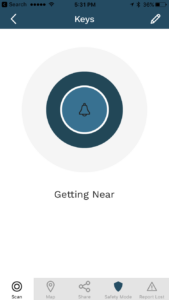 There is another feature on the Lapa that I like that isn't present on the Tile. It's called Safety Mode, and what it does is alert you if you leave something behind. So say for example, that you often forget your keys when you leave the house. If you walk out with your phone, the phone will buzz and send you a notification saying that your keys were left behind.
It plays a sound on your phone even if it's on silent! It works both ways too: if you got your keys and you leave without your phone, the Lapa will play a little jingle to remind you. If you find that you lose range within your home, you can also specify Silent Spots, where if you are connected to a specific network. Then, if you leave the network when leaving home, it can remind you.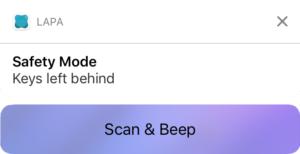 So basically Lapa has every feature Tile has with a few extra bonus. Does that you mean you shouldn't even consider Tile? Not so fast. While Lapa is great, there is one area that Tile highly succeeds in that Lapa can only dream about. That feature is crowd-searching. To date, Tile has sold over 6 million units. That's a lot of Tiles, and that's a big community that is able to help you find your lost item.
While I don't know the exact number of Lapa units that have been sold, rest assured it's nowhere near that number. So while Lapa might be great for finding your items around the house, if you lose it somewhere out and public and it isn't where it was last seen by your phone's GPS, you are probably going to have a much harder time finding it compared to if you had a Tile. There a few other things to consider too. Lapa comes in 3 colors, something Tile doesn't offer, however, you can buy custom skins for your Tile. The Lapa at the moment also lacks an Apple Watch app.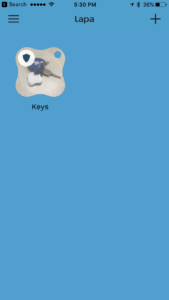 So, is the Lapa a worthy Tile competitor? I'd say so. It has many of the features that Tile does, along with a few extras, most notably the removable battery, which could save you a good chunk of money in the long run. The only area that Tile really shines is in its community, which can help you find your lost and stolen items. It will take a long time before Lapa can even come close to matching that.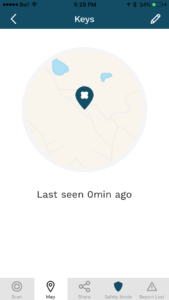 If you think the Lapa is a good buy for yourself, you can buy one for $29.95 over at Lapa's official website. You can also buy bundles, saving you money, with the best bundle costing $159.95 for 9 Lapas, making the price go down to just $17.77 each.
What do you think of the Lapa? Would you buy one over the Tile? Let us know in the comments down below!
Disclosure: iOSHacker may receive a commission if you purchase products through our affiliate links. For more visit our privacy policy page.