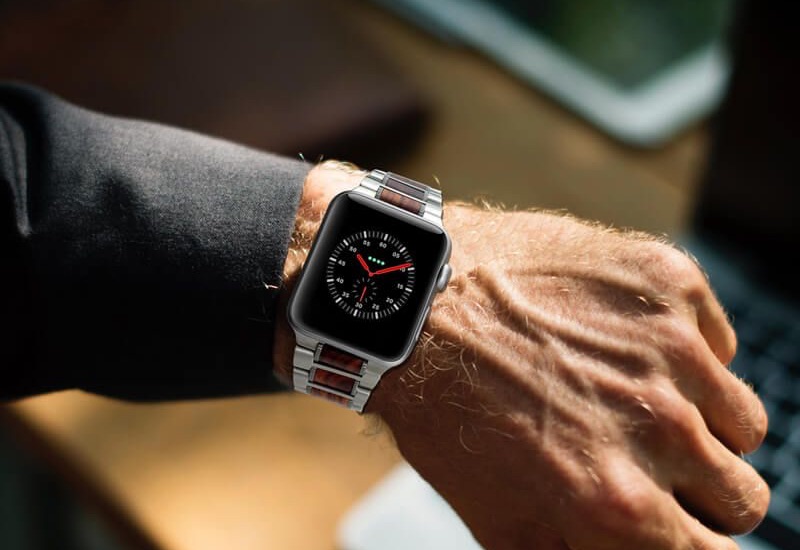 I have been an Apple Watch user for over 3 years and during this time I have mostly used the rubber Sports band with my Watch. I really like the convenience of using the Sport band as not only is it comfortable but also looks good. Apart from that I also own Leather based bands as they are also comfortable and stylish.
The only issue with using Sport band with your Apple Watch is that it does not go well with formal wear, so for those occasions you have to swap your Watch for a 'normal watch'. So recently I decided to give stainless steel metal based bracelet a try. For this I chose the Natural Red Sandalwood Stainless Steel Bracelet for Apple Watch. Although the bracelet had a unique design I was a bit skeptical whether it would look as good in real life as it did in the product photos.
Thankfully though after trying out the bracelet steel I actually ended up liking the sandalwood texture as it gave the Watch a more noticeable look. The silver stainless steel metal finish on the sides also compliments the wood texture quite nicely and creates a classy look for the bracelet. Since my Apple Watch is silver I opted for the silver version, however those with space grey Watch can order the bracelet in black as well.
In addition to looking good the bracelet is also very comfortable to wear, and this should mean a lot coming from someone who is used to wearing the comfy Sports band all the time. It is also pretty light weight and after wearing it for some time you will get used to it to the point that you won't even feel you are wearing it.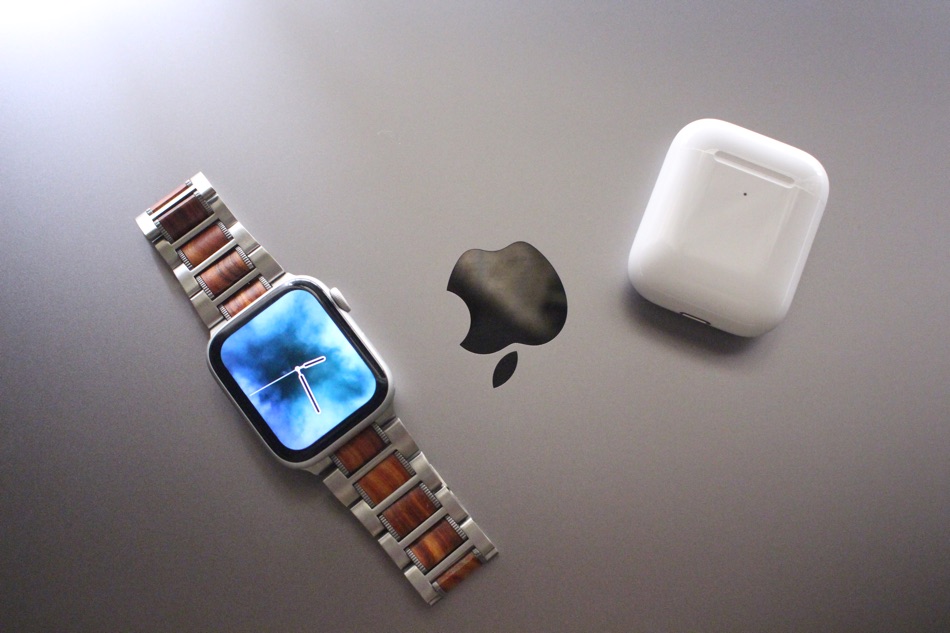 Wearing the Watch and removing it from the wrist is also very convenient. It features a butterfly folding clasp that you have to close from two sides. Once closed properly the clasp stays in place safely and will not get loose by itself. Removing the Apple Watch is equally simple as you only have to press the clasp buttons, which will trigger the release, making it possible for you to remove the Watch without much effort.
By default the bracelet fits 160mm – 200mm and works for both men and women. However if you find the bracelet to be loose on your wrist, you can take the band to a watchmaker and have them remove as many links as you like. In my case I had to remove two links to make the bracelet fit my wrist perfectly.
The Natural Red Sandalwood Stainless Steel Bracelet is compatible with all models of Apple Watch including Original Apple Watch, Apple Watch Series 1, Series 2, Series 3 and the latest Series 4. You can order it in both 40mm and 44mm sizes, which will also fit older models measuring 38mm and 42mm.
You can buy this Apple Watch bracelet from SupWatch for $44.99. Along with the Silver color reviewed here, the bracelet is also available in Black. You can use the exclusive discount code: 'sup15′ to buy more cool apple watch bands, and enjoy 15% discount.
Disclosure: iOSHacker may receive a commission if you purchase products through our affiliate links. For more visit our privacy policy page.