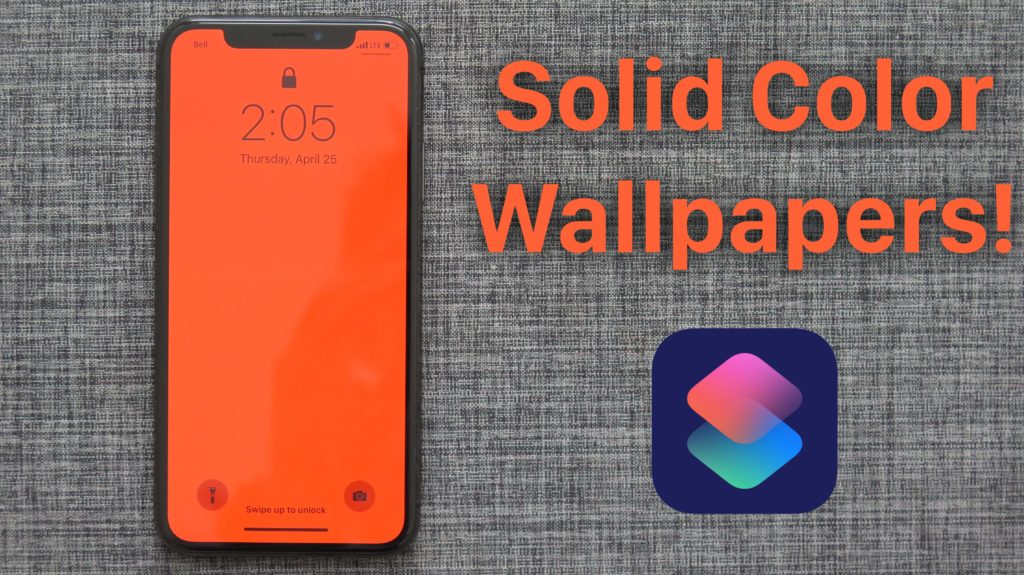 Even though our modern displays can output millions of colors, sometimes it's nice to go for a simplistic look with just a solid color for your wallpaper. A solid color wallpaper can look gorgeous on a full screen display, such as the iPhone X, iPhone XR, iPhone XS Max, or the new iPad Pro. We did a post featuring some solid color wallpapers back in 2017, but perhaps you're looking for a more specific color. If that's the case, then you'll love this shortcut!
This shortcut easily allows you to create a solid color wallpaper from virtually any color you desire! First, check out the video below to see it in action!
This shortcut gives you multiple ways to enter in the color of your choice. The first option is a color picker. Using the new color picker found in iOS 12.2, you can easily select one from a wide range of colors. The second option allows you to enter in the color manually, either by entering in the name of the color, or a hex value. The shortcut supports any web color name, so you can get pretty fancy, with names such as Firebrick, Midnight Blue, or Floral White.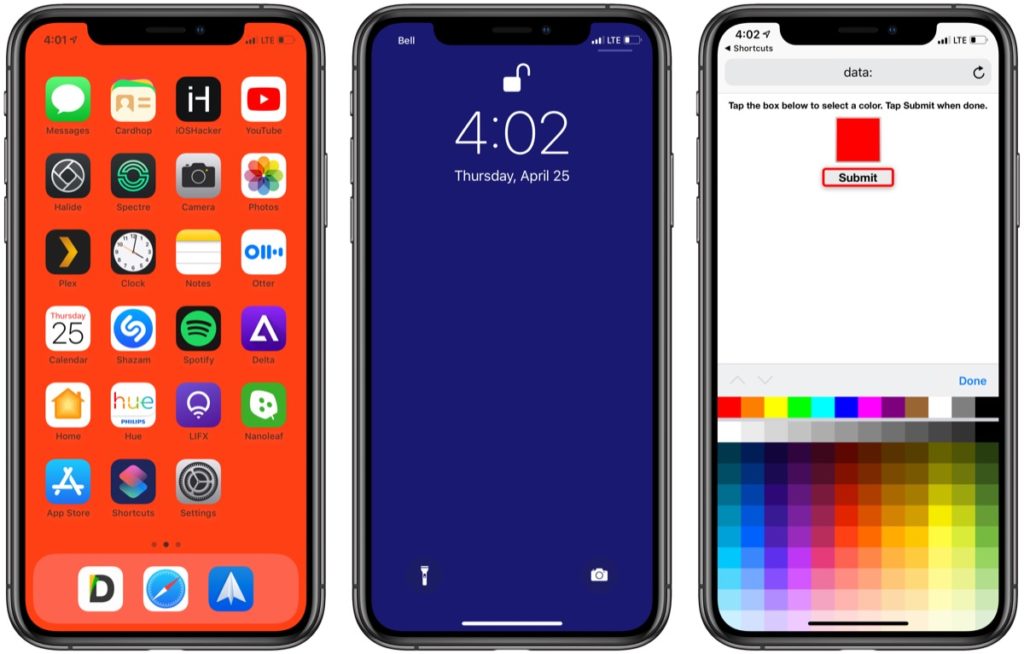 Once you select the color you want, the shortcut will automatically create a solid color wallpaper, specially designed with color and screen size. You can then tap a button to have it saved directly into your Photos library, where you can then set it as your wallpaper or share it.
To use the shortcut to create your own solid color wallpapers, you'll first need the Siri Shortcuts app, which you can download for free from the App Store. Once downloaded, download the Solid Color Wallpapers Shortcut by clicking here.
What colors do you like to have for your wallpaper? Are there features that you'd like to see from Siri Shortcuts in iOS 13? Let us know in the comments section down below!