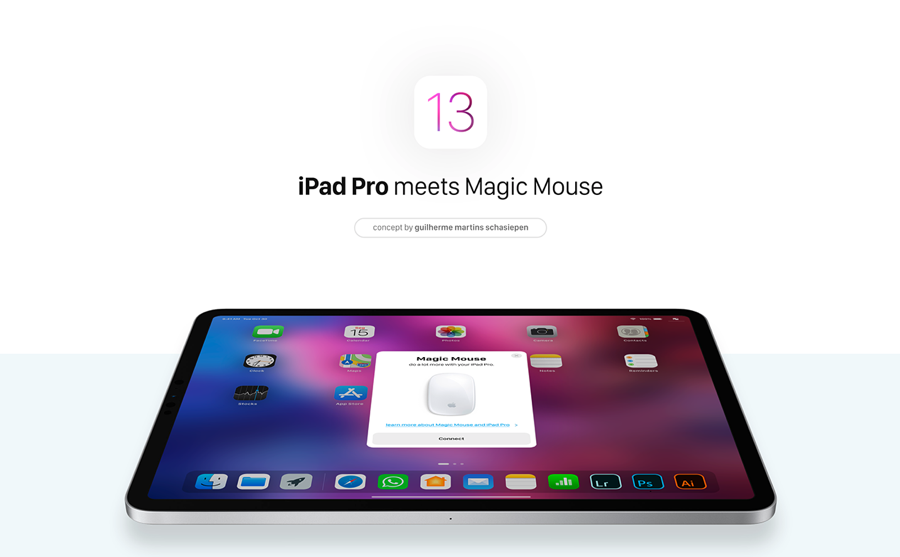 If rumors are to be believed, then we might be getting mouse support on the iPads with iOS 13. Having the mouse support will make iPad's a step closer to becoming a laptop replacement, something Apple has been pushing for the last few years. The mouse support is said to be optional and will be available via the accessibility menu.
Having the ability to control iPad with a mouse makes perfect sense in the time where many of its 'pro' users are already using the device with a keyboard accessory. It also makes sense from the development perspective as with macOS Marzipan Apple is going to make it possible for iOS developers to make their iPad apps compatible with mouse/trackpad on the Mac. So why not leverage the already available capability on the tablet.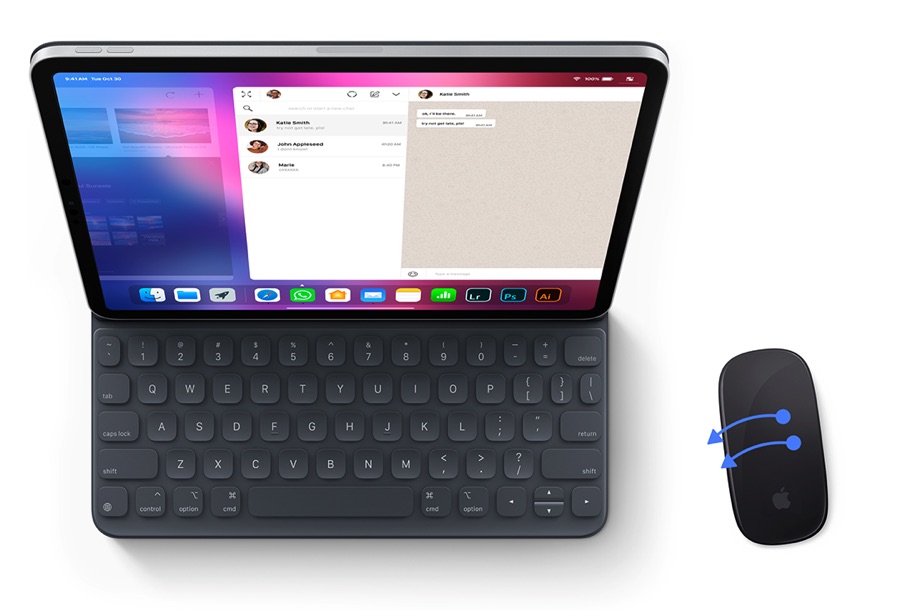 Following the mouse support on iPad rumor, designer Guilherme Martins Schasiepen has posted a concept for iOS 13 in which he showcases how the user-interface of the new operating system could look like on the iPad with mouse feature turned on.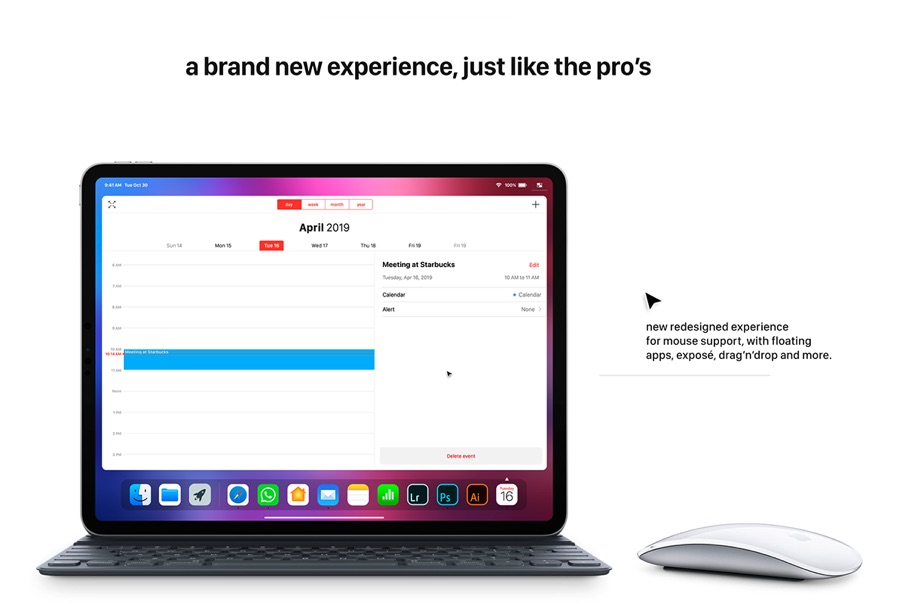 The concept shows features like AirPods like setup for Magic Mouse, Expose, better drag and drop, floating apps and more. The concept also includes swipe gestures for Magic Mouse that will allow users to switch between apps. With 'Smart Corners' feature users can copy files between apps by dragging a file to the corner of the screen and then switching apps. Once in the second app they can simply drop the file in order to paste it in the new app. Other parts of iOS such as the Control Center have also been reimagined with mouse support.
You can see the full concept along with video demos on Behance.