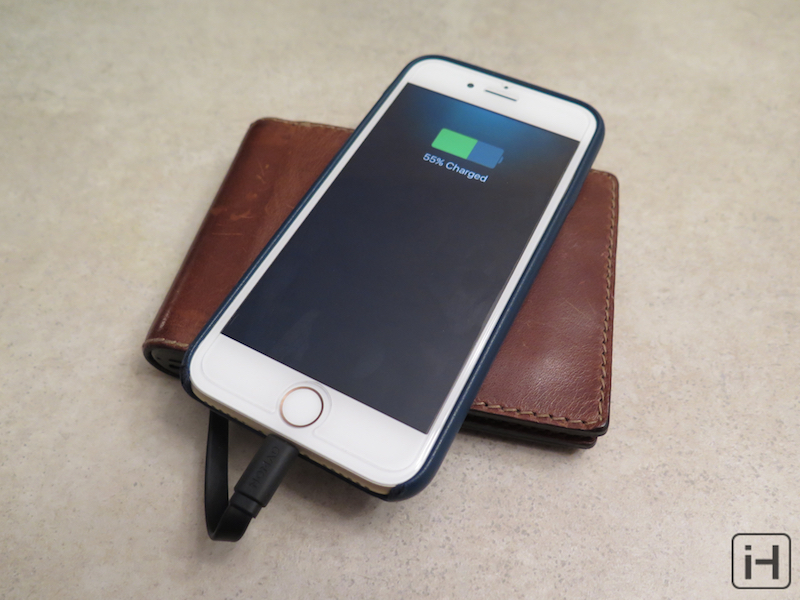 You might remember my colleague reviewing the Nomad Wallet some time ago. In his review, he praised it for it's minimalistic design and great functionality. More recently, Nomad has released a Leather Battery Wallet that seems to have replaced it's original battery wallet. It also comes in two different styles: Slim and Bi-fold. They both include a 2400mAh battery, which is capable of completely charging a iPhone 6S. Not much is different compared to Nomad's previous battery wallet in terms of functionality.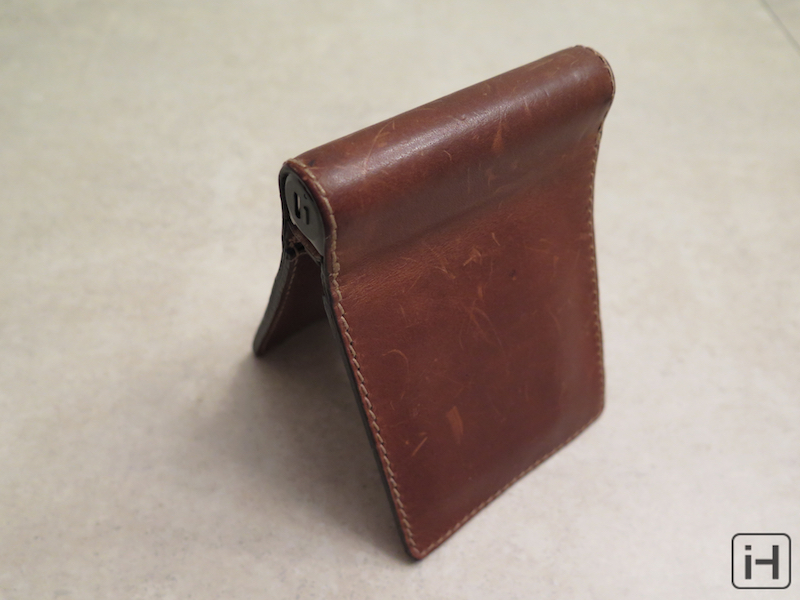 The real beauty of the product is the design. The leather is crafted from the Horween Leather Company of Chicago, Illinois, which has over a century of experience with leather. Their collaboration has resulted in a beautiful product. While the previous wallet looked rather generic, the Nomad Leather Wallet is sure to grab some looks.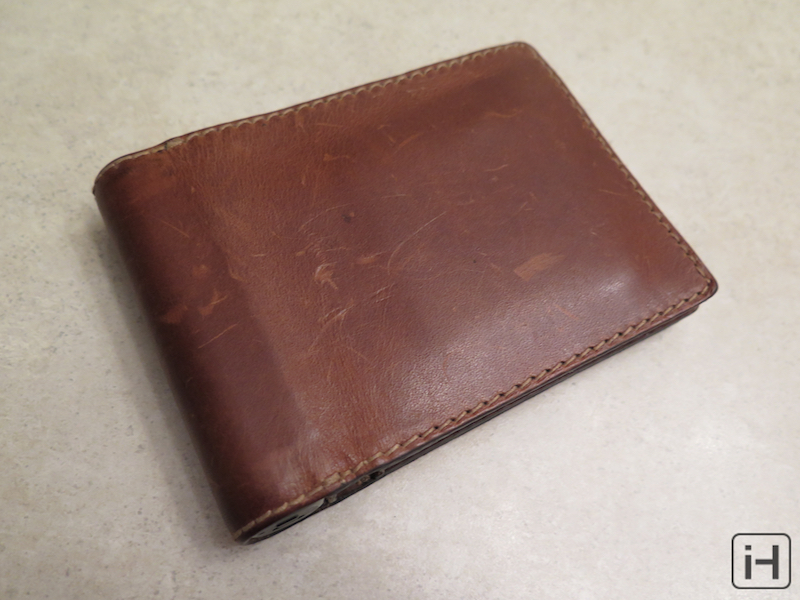 An instruction card is included with the wallet describing that the wallet is designed to scuff. While this might not appeal to someone who likes to keep their items in perfect condition, it does give your wallet a unique look, and it makes it an one of a kind.
As for the battery function, it's exactly the same as the previous wallet. The 4 lights that indicated the battery level have now been replaced with 1 flashing one. I must say; always having a battery on you is very convenient. Since I always have my wallet on me, I don't need to worry about forgetting a battery bank incase I run out of power throughout the day. I found it super useful, especially in one situation where my iPad died and I was out of the house. It also is great if your friend's battery dies. Keep in mind that there isn't a USB out port though, so if they have an Android or older iPhone, they're out of luck, as it only outputs via the built-in Lightning cord.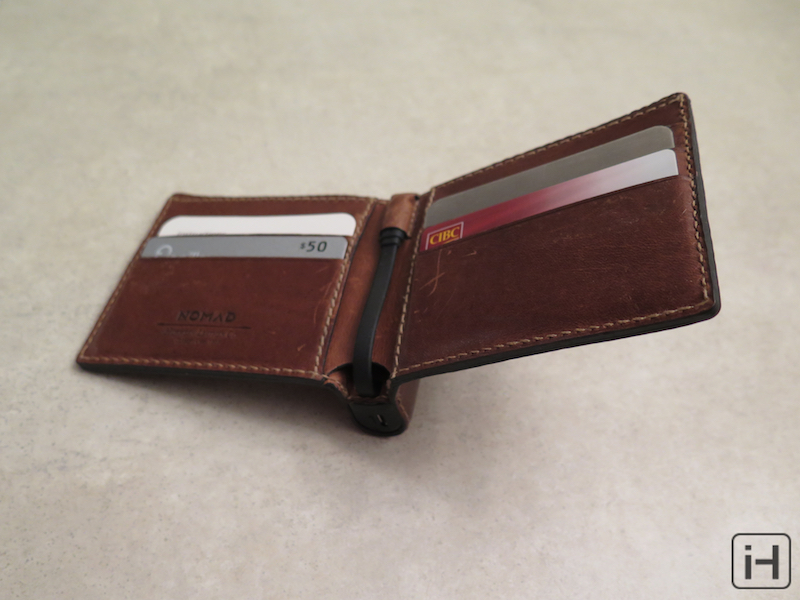 One thing that takes some getting used to is remembering to charge the wallet. It charges via a Micro USB port. It would have been nice if it was USB Type-C, or even if it supported wireless charging so you could just drop it on a charging puck, but it's no big deal. The only problem I had with it is I found sometimes it would randomly stop charging my iPhone 7. I don't know why, as all the other devices I tested with worked just fine.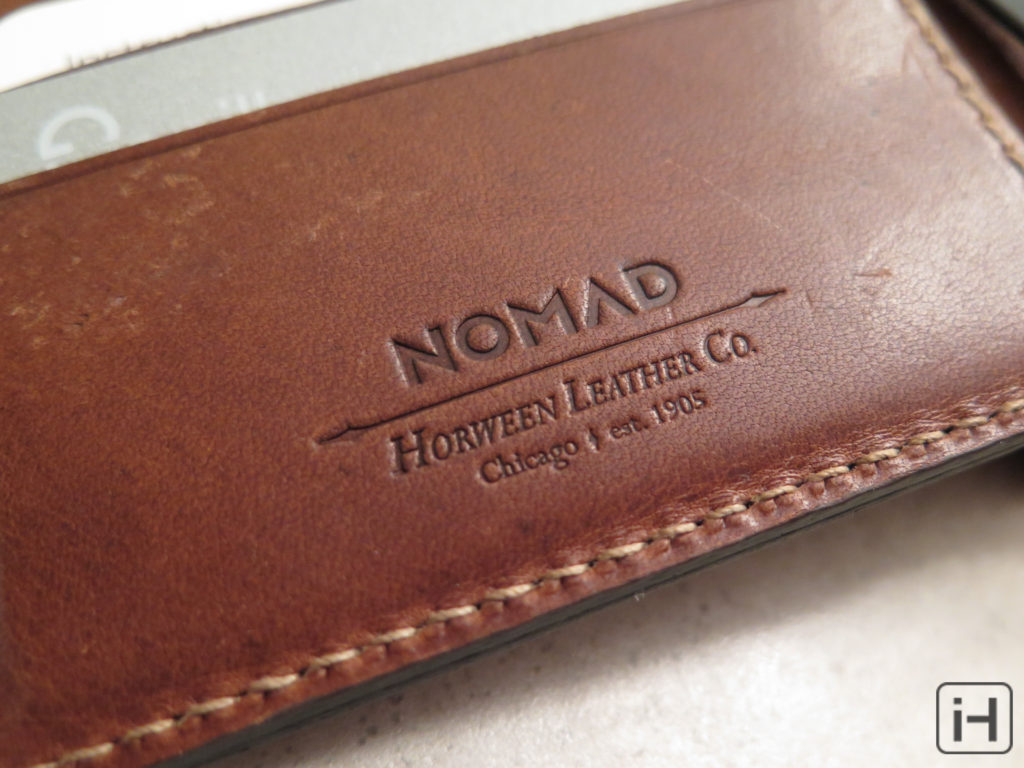 Overall, I think the Nomad Leather Wallet is a great upgrade over the previous version. If you're looking for a beautiful leather wallet, a practical battery bank, or both, the Nomad Leather Wallet is a great buy. You can buy the Slim version for $119.95, or the Bi-Fold for $149.95.
How do you like the look of the Nomad Leather Wallet? Let us know in the comments down below!