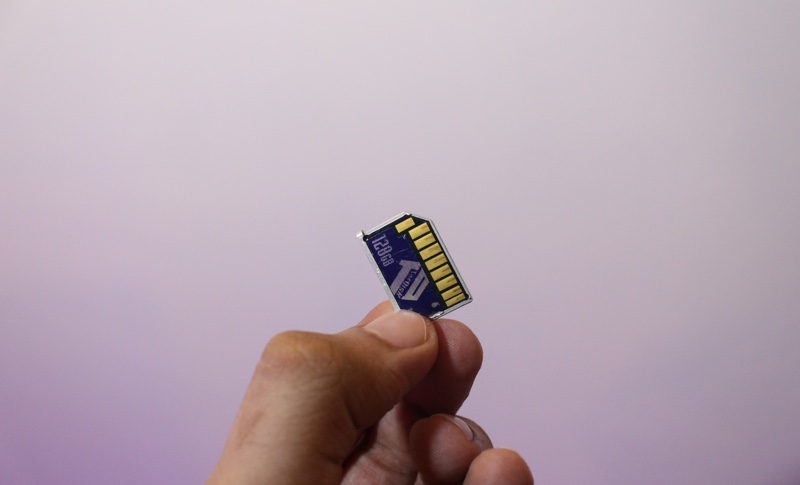 Apple's MacBooks are certainly among the best notebooks out there. They are beautifully designed, powerful and run arguably the best operating system on the planet. However one of the biggest disadvantages they have is the price. Due to the high price many students and people who can't afford to spend extra end up getting the entry-level models.
So if you are someone who ended up buying an entry level MacBook Pro with a 128GB storage capacity or are even using a 512GB MacBook that is running low on storage, you would know how living with such a low storage can become extremely hard. Upgrading the MacBook Pro storage isn't a simple task either. You have to open it, which will void your Apple Warranty and replace your current hard drive, which can potentially go to waste. Not to mention it can be an expensive endeavor.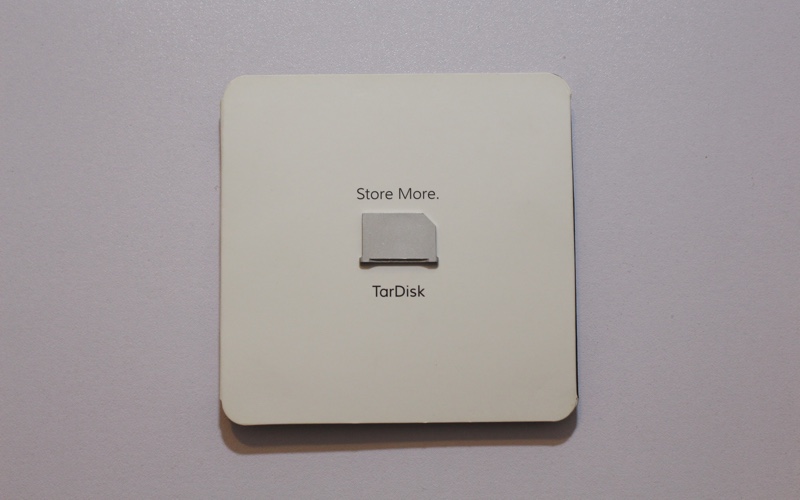 What if I told you there is an accessory for your MacBook that can increase its storage and double or even triple it. The best part? You won't lose the warranty and can remove it any time you like. The accessory we are talking about is called TarDisk, which essentially is a memory card that fits right into the SD card slot of your MacBook. The fact that it requires a memory card slot means it does not work with the latest MacBooks (blame Apple!). But if you have a MacBook Pro Retina released before 2016, MacBook Air 11 or 13-inch and the older non-Retina MacBook Pro (with CD player) then you can use TarDisk to expand its memory.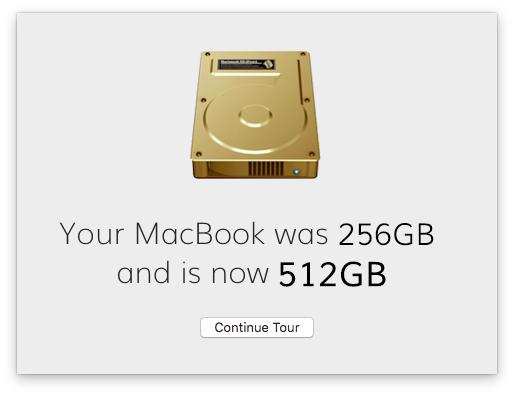 The TarDisk comes in two storage size options, 128GB and 256GB. We were provided the 128GB review unit, which expanded the memory of my 2015 Retina MacBook Pro from 256GB to whooping 384GB. Out of the 384GB full 377.02GB (excluding allocated memory for macOS) was available for me to use for anything I like.
Design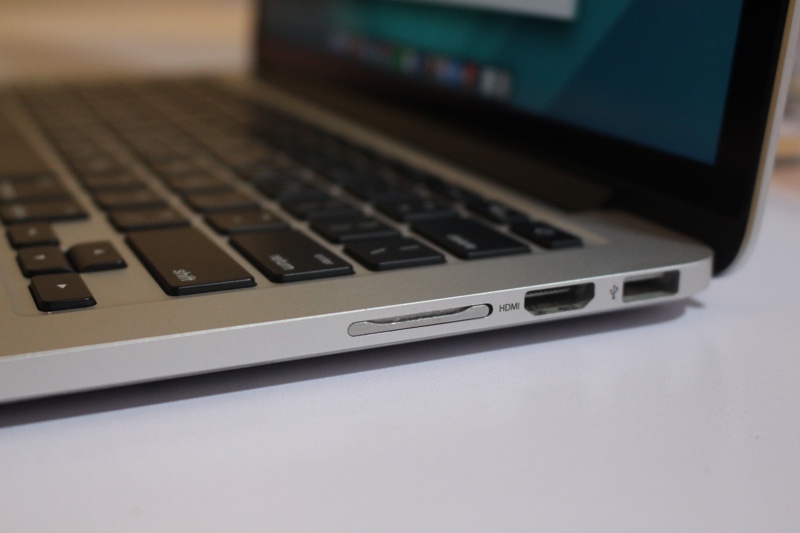 In terms of design TarDisk couldn't be more perfect. Its unibody enclosure is made up of aluminum (same as the MacBook itself) that is durable and matches your MacBook perfectly. On the top it is completely silver while it looks like any ordinary SD memory card on the bottom. What I like about its design is that it is precisely cut to fit, so it fits right into the SD card slot of the MacBook and does not stick out like a normal memory card. This not only makes it practical but also keeps the beauty of the notebook intact. This single characteristic makes TarDisk so much useable, as I couldn't see myself using this accessory despite all its benefits if it was sticking out of my MacBook all the time.
As it is precisely made to fit on the MacBook, you have to specify which device you are going to use the TarDisk with when you order. For instance a TarDisk made for MacBook Air won't fit on the MacBook Pro Retina and vice versa.
Installation
Installing TarDisk on a MacBook is quite simple. The TarDisk comes with a pairing application called 'Pear'. To integrate this accessory you simply have to put it into the SD card slot of your MacBook and run the Pear application, follow the on-screen instructions and restart your computer. Once it restarts you will see that the Macintosh HD will have a larger size.
The best thing about TarDisk is that you don't have to think about it after you have installed it. It does not require any maintenance or regular updates. Once its setup is complete it will act as your internal Macintosh memory. However removing it from your MacBook once the pairing process has been completed is not as simple as installing it (more on it in Cons section).
TarDisk also gives you an option to not pair it with your computer. You can instead use it as an external SD card and store your files on it. If you use it without pairing it you, can remove it without thinking twice.
Speed and Performance
According to the makers of TarDisk the performance of a MacBook that has TarDisk paired is either equivalent or improved when compared with the same MacBook without TarDisk (a claim I could not put to test unfortunately). When you pair the TarDisk with your Mac using the Pear app it provides a unique implementation of a hybrid drive, which combines your MacBook's SSD with the TarDisk to provide a managed logical volume for the computer.
On its website TarDisk explains how the it maintains performance after pairing.
1. The new logically merged volume is managed by OS X.
2. Internal SSD is primarily used before data is sent to TarDisk.
3. More frequently used files are maintained on SSD hardware.
4. TRIM enabled SSDs maintain original speed benefits of TRIM.
5. Read/Write buffer ("swap-space-equivalent") is maintained on SSD to buffer writes to files located on TarDisk.
6. Failure modes, if ever encountered, allow for direct restoration from Time Machine backups.
To provide high speed and performance TarDisk is immersed in 14kt gold and has high-density 16 GigaByte or 128 Gigabit NAND dies. It has 4k flash memory controllers that provide fast access to stored data.
But still an SD card based solution has its limitations. TarDisk explains how it tackles this below.
TarDisks are built around the same MLC flash NAND dies found in many SSDs and powered by high bandwith flash controllers developed for high definition media recording. TarDisks transfer data through the UHS-1 SDXC protocol at speed class 3 or above. The peak data transfer of the hardware alone is 95MB/sec which is about 1/5th that of a high performance SSD, however Pear more than makes up for that…

If Pear'ed, TarDisk acts as a compliment to your existing SSD. A Peared system maintains a "cache" on your SSD, shifting the read/write load and making any speed differential between TarDisk and your lighting fast SSD, almost unnoticeable. 
If you are worried about battery life on your MacBook, then don't. I tested TarDisk on my MacBook for months before writing this review and can safely say there was no noticeable difference in battery life after installing it.
Other Features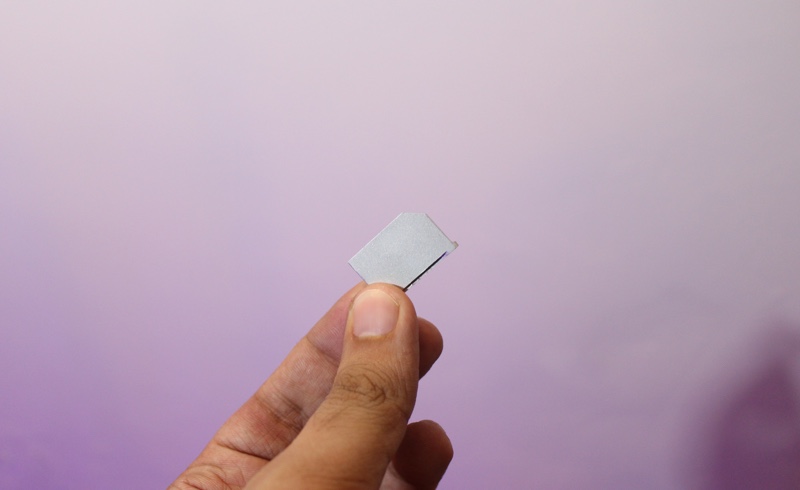 TarDisk has many features and advantages that make it a viable storage expansion option for MacBook users. The fact that it is plug and play and requires minimal effort to setup makes it the easiest option out there. It comes with a one year warranty, does not violate Apple warranty of your MacBook and is removable (albeit with a complex procedure). TarDisk uses ultra low power and is waterproof, temperature proof, shock proof, X-ray proof and magnet proof.
Cons
TarDisk has some cons that you should be aware of, so you can make an informed buying decision. First thing that you should keep in mind is that you are essentially giving up on the ability to seamlessly plug in a SD memory card to your computer. While this may not be a big deal for many of you out there, for someone who uses DSLR etc with SD Card, you will need to always remember to keep an external card reader within reach.
Un-pairing the TarDisk and removing it from the MacBook isn't as easy as you would like. You have to follow a 8-step guide before you can remove it from the card slot. This isn't something you can do on a regular basis and every time you want to insert a SD card in your MacBook.
Conclusion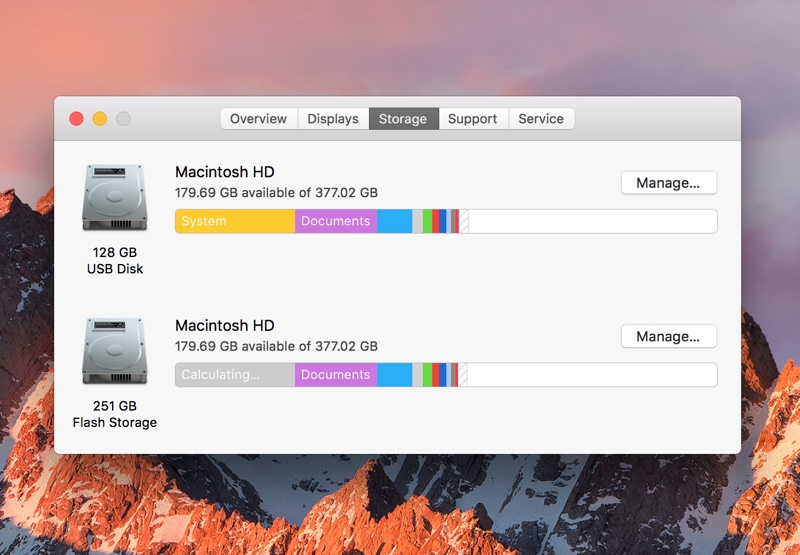 I would like to conclude this review by first giving props to team behind TarDisk. It is an original idea that solves an actual problem for the user in a clever and harmless way.
But does that make it worthy of you purchase? It really comes down to how storage starved is your MacBook and does not having more internal memory create any hinderance in your workflow. If you really want to increase internal storage of your MacBook and don't have the option of storing your data on an external drive, then TarDisk is a must have for you.
However if you can live with using an external SSD with your MacBook, then you can buy a 1TB SSD for the same price as a 256GB TarDisk. In the end it all comes down to your personal needs.
The bottomline is if internal storage is what you need, then TarDisk is the best and easiest option out there.
You can buy a 128GB TarDisk for $149 whereas the 256GB version will cost $399.
Disclosure: iOSHacker may receive a commission if you purchase products through our affiliate links. For more visit our privacy policy page.