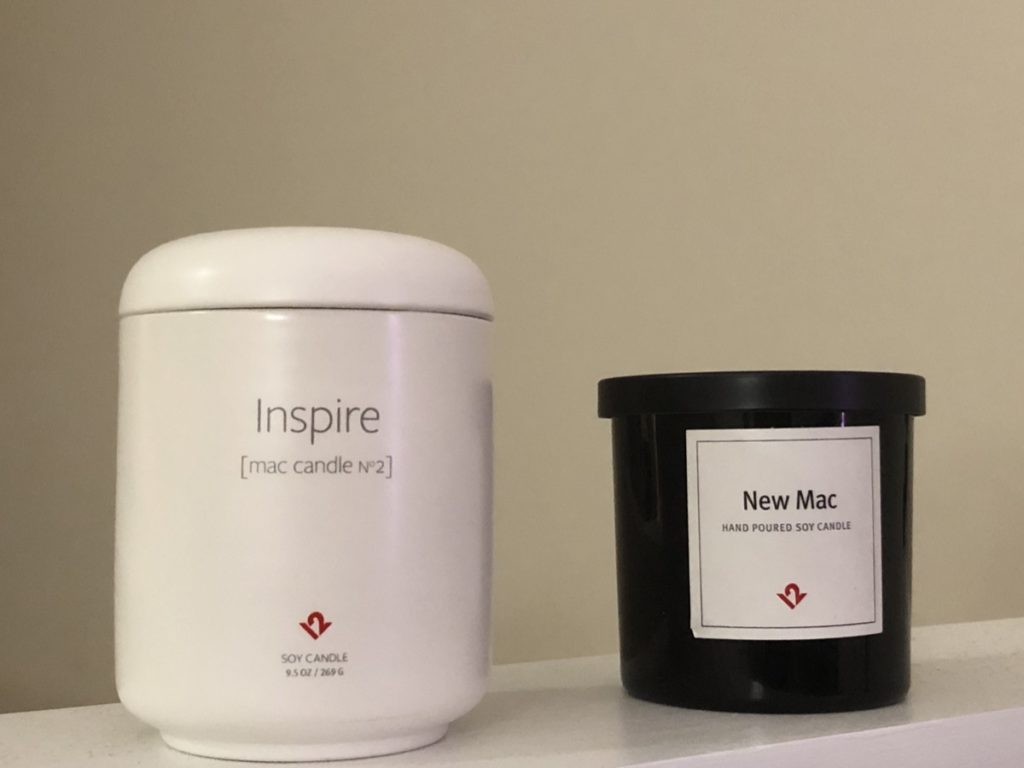 Last year, I highlighted the TwelveSouth New Mac candle, which made a great gift for any Apple fan. I loved the design and idea, and while the name was fun, I didn't really smell a "new mac" with the candle. Following the success of the New Mac candle, TwelveSouth has released another candle, entitled "Inspire."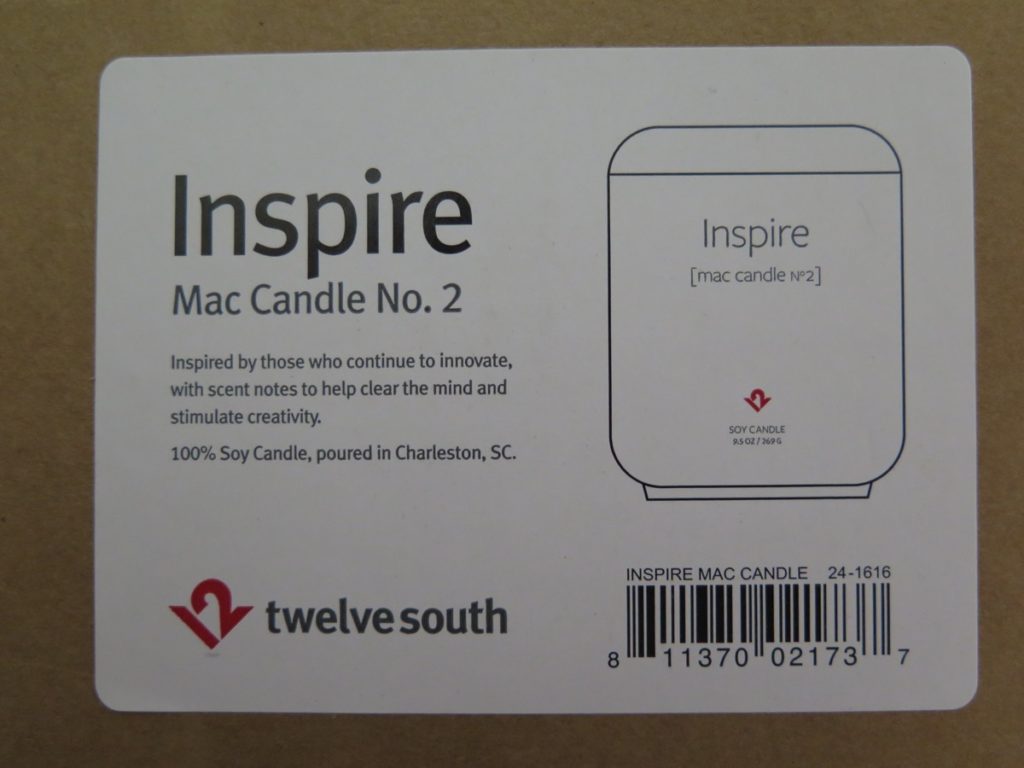 The design of the Inspire [mac candle N°2] is quite different compared to the original candle. It comes in white and has a rounded design. It looks quite beautiful. Aesthetically, it looks more pleasing in my opinion, looking more modern, with the new mac candle looking more traditional. Functionality wise, however, I found the original to be better. The lid fit more tightly on the top, and since it was flat, it was perfect for placing under the candle while in use. Since the lid is rounded on the Inspire candle, I don't feel comfortable placing it under the candle while in use, as it could be too easy to accidentally knock it over.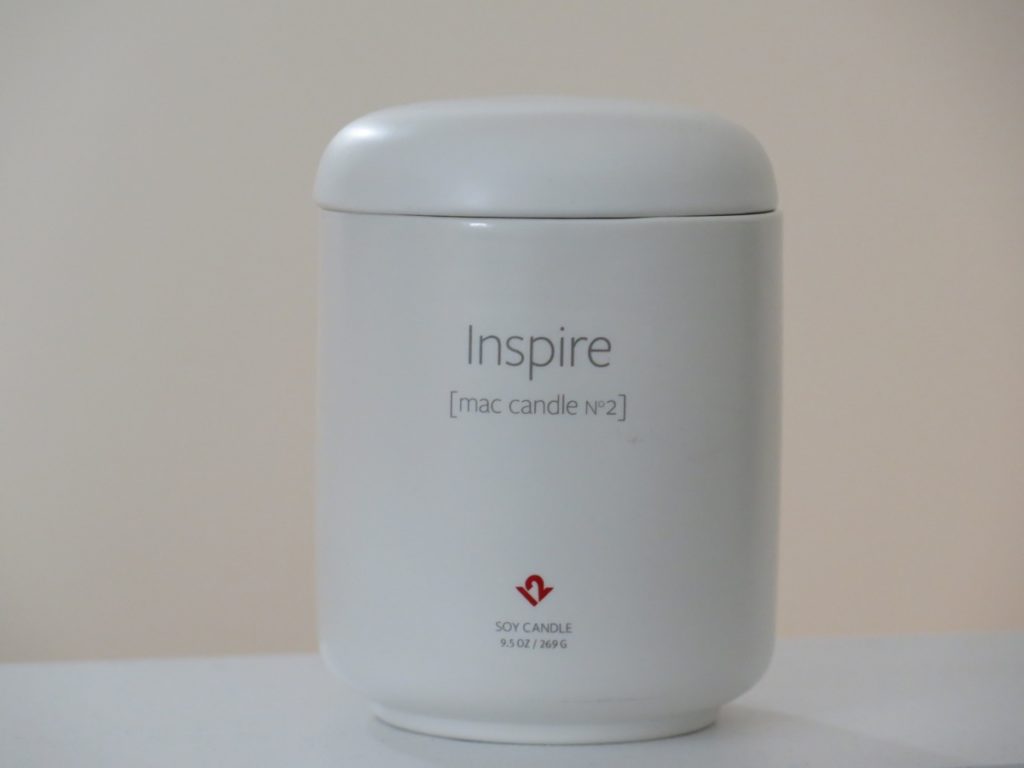 The smell has changed with the new candle too. They moved away from the "new mac" smell, which I think is a good thing, as while the smell was pleasant, it by no means reminded me of unboxing a fresh new mac. The new candle is called Inspire, and it's designed to get your creative juices flowing, whether that be a new idea for an app, or deciding which colors to pick for a graphic. It has touches of lemon, tarragon, amber, and musk, making for a very nice smell. While I found both candles to smell nice, I found the Inspire candle to contain a slightly less overpowering smell, being more subtle.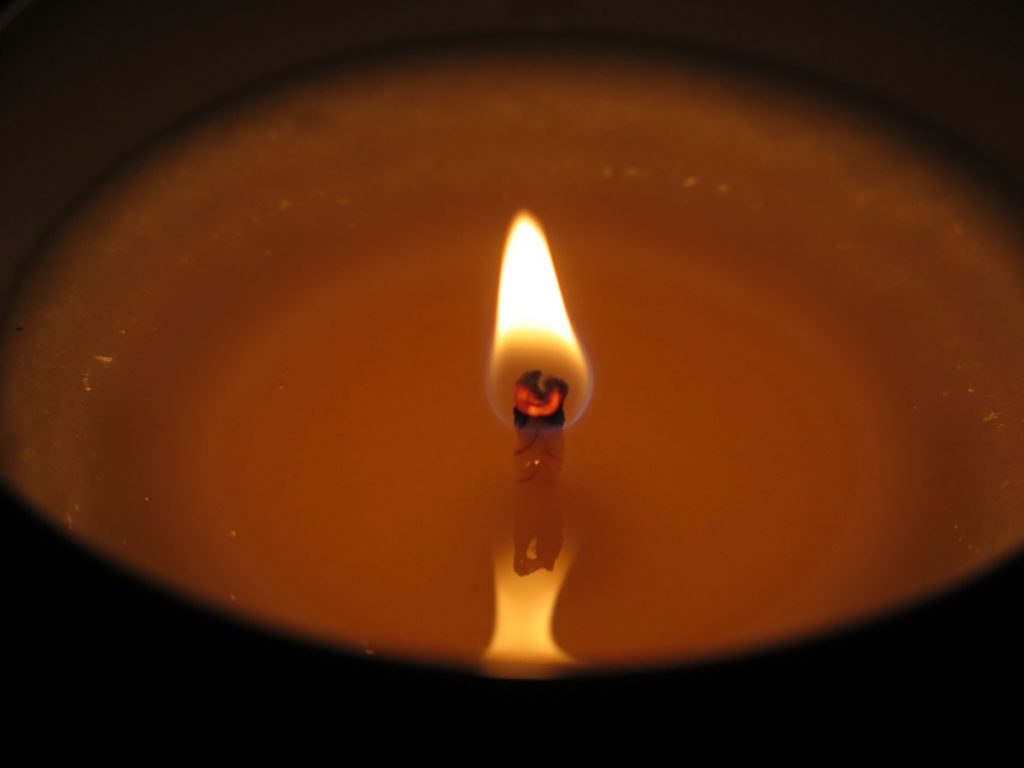 The TwelveSouth candle retails for $30, which is $6 more than the previous generation, however, there is an estimated 15 more hours of burn time, making the total around 60 to 70 hours, and costing between $0.43 and $0.50 per hour, which gives it slightly better value compared to the New Mac candle.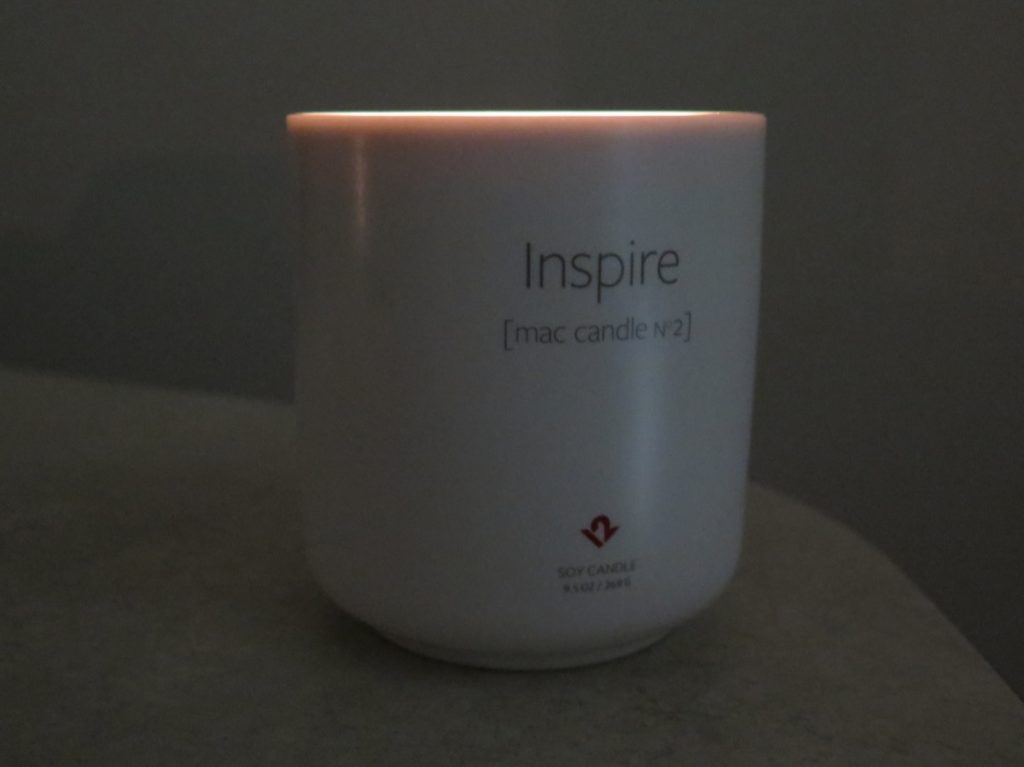 Just like the original, the TwelveSouth Inspire candle makes a great gift for any Apple or TwelveSouth fan. You may purchase it from TwelveSouth's official website. What do you think of the Inspire candle? Would you buy it? Let us know in the comments section down below!
Disclosure: iOSHacker may receive a commission if you purchase products through our affiliate links. For more visit our privacy policy page.