When you are thinking about the best smartphone accessories one of the first things that come to mind are Bluetooth speakers. These tiny and portable gadgets have become must haves for any iPhone user who loves to listen to music. They have gotten so good over the past few years that it is a no brainer to have one when you are travelling, chilling with friends in the lawn or want to quickly listen to music at home.
Ultimate Ears makes the best Bluetooth wireless speakers for the iPhone. Previously we have reviewed their UE boom 2 and UE MegaBoom speakers and needless to say we loved them. So when we heard UE has released the WonderBoom, which is a more affordable and more portable alternative to its big brothers we had to review it here.
UE WonderBoom's Design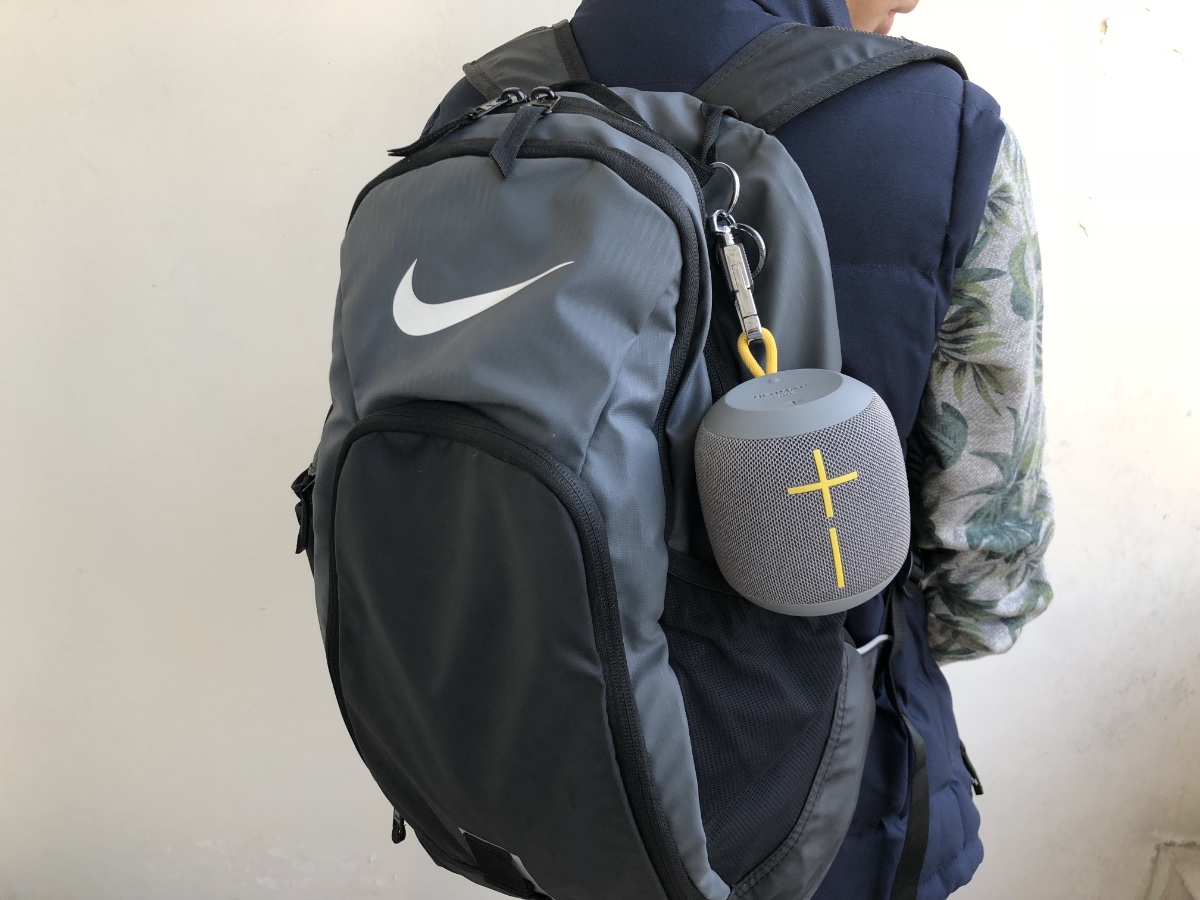 As soon as we unboxed the UE WonderBoom speaker we were pleasantly surprised by its small size and weight. It only weighs 425g and has a 102mm height and 93.5mm diameter. Just like other UE speakers WonderBoom has a circular design that makes it easier to carry around. It even comes with a small hang loop on top that lets you conveniently hang it on your Backpack or anywhere in your room. I am a big fan of UE's mesh speaker design and I am glad that they have carried it to the WonderBoom too.
Having the signature UE speaker look WonderBoom also has two large '+' and '-' buttons on the front that let you control volume on the speaker. There are three buttons on top. Number one is the Bluetooth connection button that lets you make connections to new devices, just press and hold this button and pair the speaker with a new device. There's also an on/off button on the top.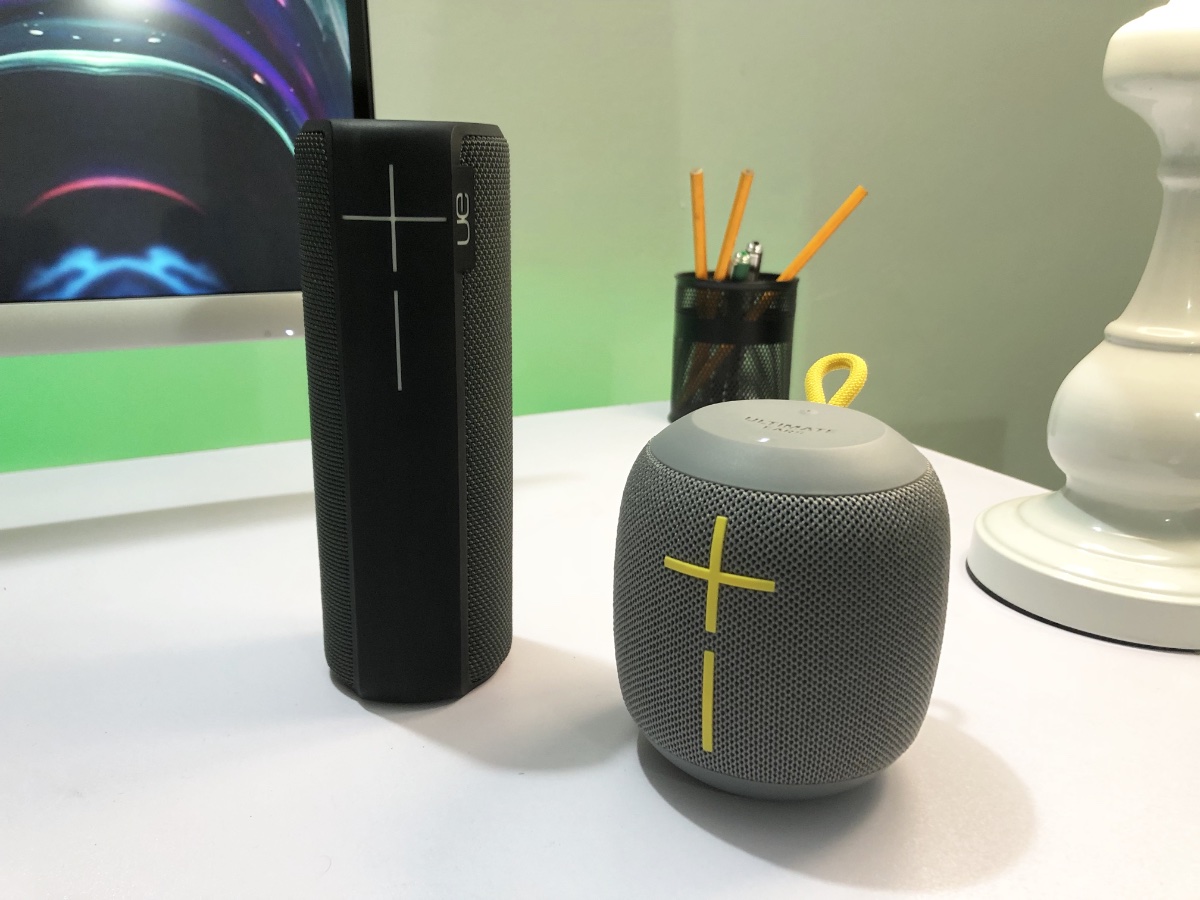 There's a third button too that does not look like a button at all, and it took me a little while to realize it was there. You can press where it says 'Ultimate Ears' to play/pause/skip music or double up with another WonderBoom. Doubling up lets you pair two WonderBoom speakers together that results in a much louder music experience. It is great for parties and outdoors if you and your friend have the same speaker.
Sound
The most important aspect of a speaker is its audio quality and WonderBoom does not fail to impress in that department too. It outputs clear and crisp sounds that can easily rival those of larger and more expensive Bluetooth speakers out there. For spec nerds, WonderBoom has a maximum sound level of 86dBC and comes with a frequency range of 80Hz – 20kHz. The speaker delivers a 360° music listening experience.
It gets pretty loud for its size, perhaps too loud for the reasons you will be using this speaker in the first place. In my day to day use I didn't go above 60-80 percent volume range while listening to music or watching videos. Even when you are listening to music at a full 100 volume, the sound stays clear and there's no distortion of any kind, which speaks to the quality of the speaker.
It offers decent amount of bass too, although not as much as its larger brothers but it should be enough for most people's listening pleasure.
Specs and Features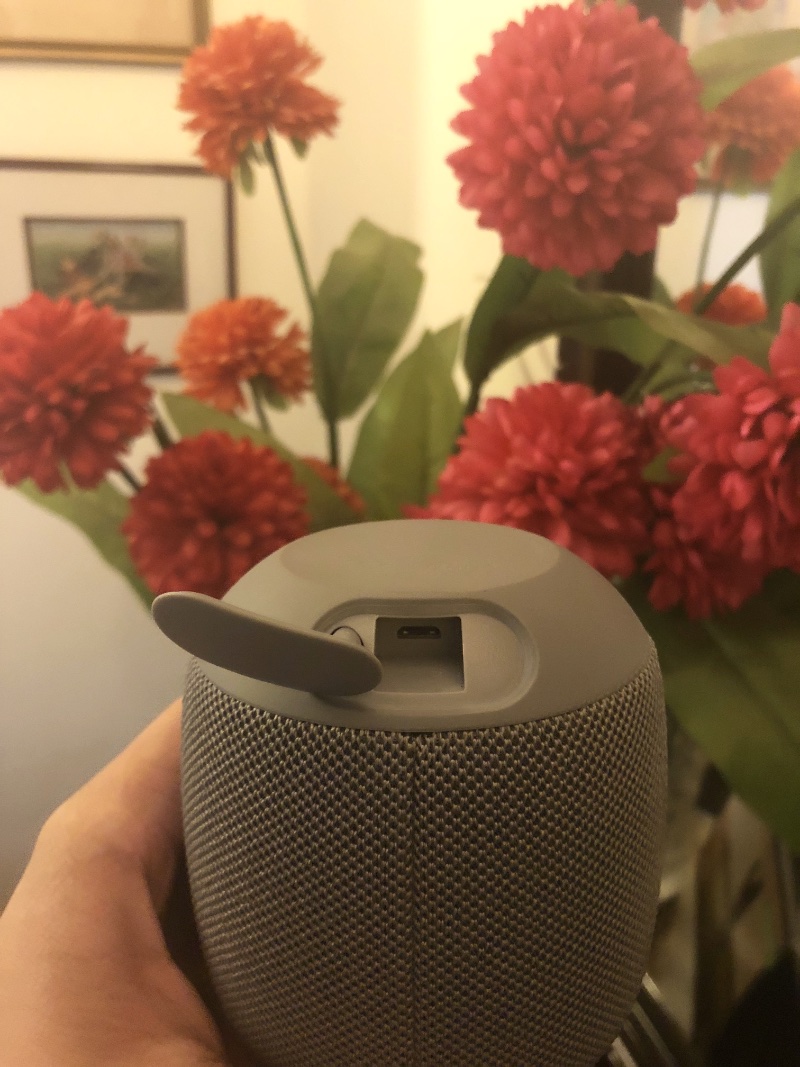 UE WonderBoom is waterproof and comes with IP67 water and dust proof rating. This means you can have it immersed in 1m deep water for up to 30 minutes. The best part? It floats! This makes it ideal for pool parties where you can have the speaker floating around the pool and enjoy music while you are swimming.
The speaker has a lithium-ion battery that can be recharged with a micro-USB cable. After it has fully charged in 2.8 hours you can enjoy up to 10 hours of music. While it has a micro-USB port for charging, unlike UE Boom 2 it lacks a 3.5mm headphone jack, so you cannot use an aux cable to play music from a non-Bluetooth source. You can connect to up to 8 Bluetooth devices though and have up to 2 different sources connected at the same time.

Speaking of connections, this Bluetooth powered speaker can stream music from a source that can be up to 33m or 100 ft away, which is a decent amount of distance and more than anyone would need in normal circumstances, so you can walk around the house without having to worry about connection issues.
Complains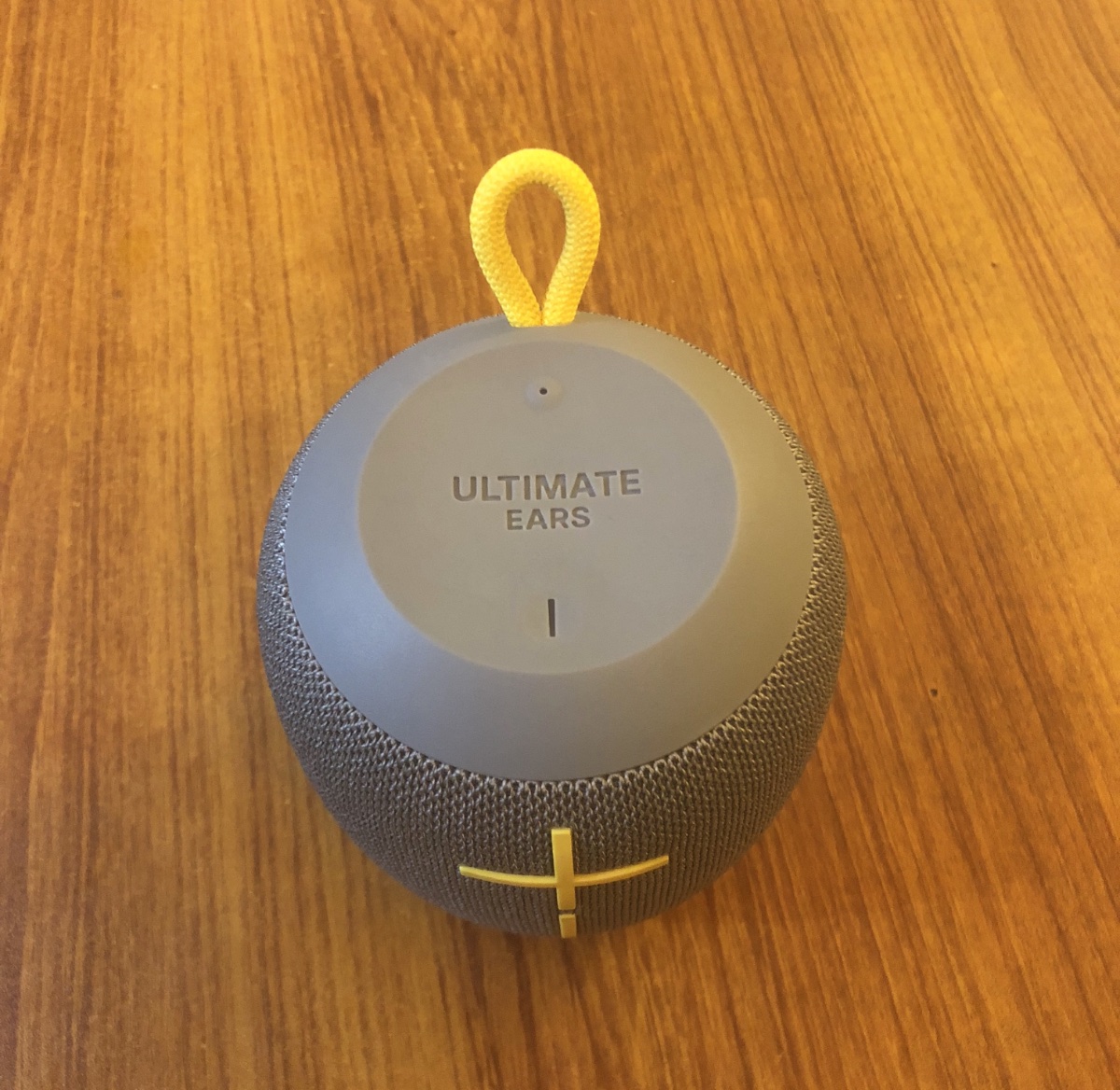 One of the few complains that I have with this Bluetooth speaker is that it only pairs up with another WonderBoom. So if you have any other UE speaker like the Boom 2 or MegaBoom you won't be able to pair up. And that makes the double up feature quite useless, since how likely it is for someone to have two speakers for the same model at home. I had a UE Boom 2 lying around at home and was very disappointed to learn that it cannot be paired up with the WonderBoom. Also unlike the Boom 2, the WonderBoom does not come with a companion app so you are not going to get over-the-air updates like you do on UE's other speakers or have the ability to control it with the dedicated application.
The volume buttons on the front don't give the same satisfactory click that you get with the Boom 2. You have to press hard for the buttons to work. I may be guilty of nitpicking here but if UE plans on releasing a UE WonderBoom 2, then I would love to see the buttons to have a softer click and a larger clickable area. Its certainly not a deal breaker and you will be changing volume using the iPhone most of the time anyway so this can pretty much be ignored, but those few times when you have to click the buttons you will wish they were designed better.
Verdict
Overall I am very impressed with the Ultimate Ears WonderBoom Bluetooth speaker and would highly recommend it to iPhone users looking to take their music experience to the next level. It is certainly great for iPhone, iPad or MacBook users who are looking for a speaker that won't break their bank but still give a great listening experience. You can buy UE WonderBoom from UE's website for $99. If you buy from Amazon, then you can get it for as low as $78.99.
Disclosure: iOSHacker may receive a commission if you purchase products through our affiliate links. For more visit our privacy policy page.