If you are in the market for an affordable yet stylish Qi Wireless Charging Pad for your iPhone and AirPods, then Xiaomi Mi Wireless Charging Pad deserves your consideration.
The Mi Wireless Charging Pad features a minimalistic circular design that makes it great for any work desk or bed side table. The Qi compatibility of this charging pad means you can use it to recharge any model of iPhone including iPhone X or later, as well as AirPods with wireless charging case and AirPods Pro by simply placing the Apple device on it.
The biggest selling point of the Mi Wireless Charing Pad is its design. On the top it features a matte black surface with rubber finish. This allows the device that is placed on top of it to remain in place nicely.
The charging pad has a metallic body that gives it a premium feel despite its pretty affordable price. The blue metallic look also makes it a great companion for those with Pacific Blue iPhones although the subtle shade of its blue means it goes well with every device and environment it is placed in.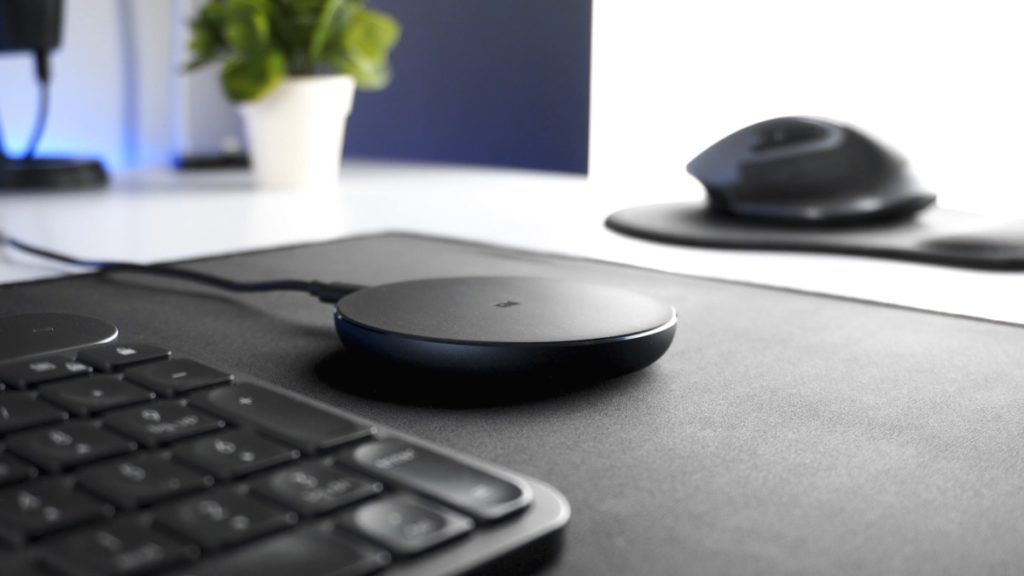 One thing that I love about almost every Xiaomi-made iPhone compatible accessory is that not only do they provide great value for money but they are also well built with minimalistic aesthetic. Most of products made by this Chinese tech brand including the Mi Wireless Charging Pad appear to follow an Apple inspired design. From packaging to finish to simple design everything seems very Apple like at half the price, which I love.
The Xiaomi Mi Wireless Charging Pad is capable of delivering 10W output and supports fast wireless charging. However on iPhones it can only deliver 7.5W due to iPhone's own limitation. We wish Apple had supported the 15W wireless charging on accessories other than those compatible with MagSafe. Having said that 7.5W charging isn't bad at all especially if you are going to use the charging pad to recharge your devices overnight.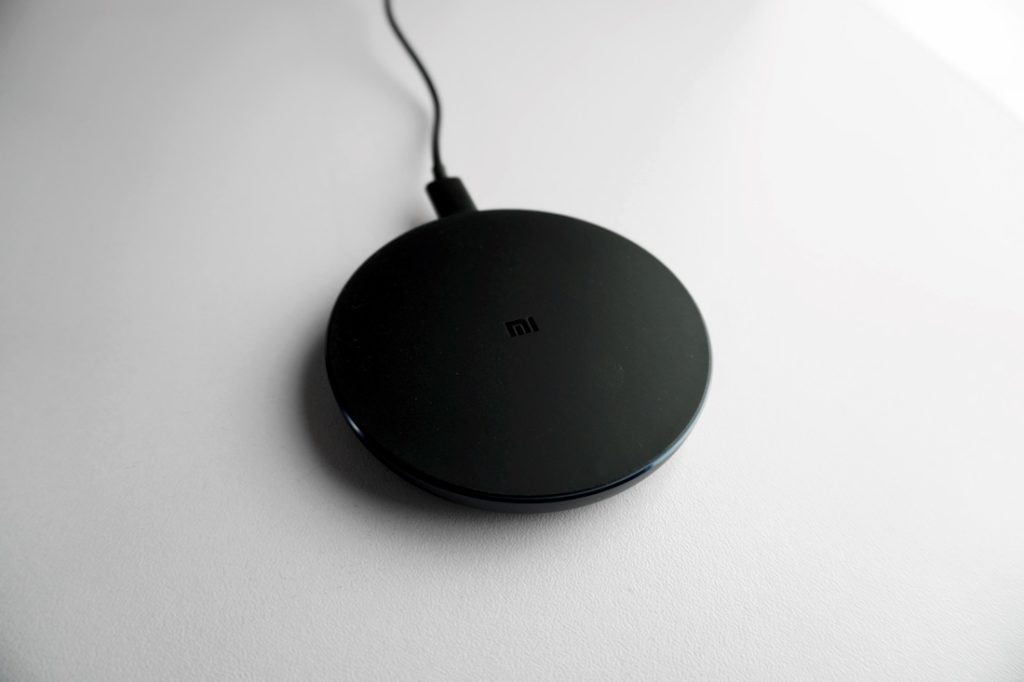 It features a LED light indicator that lights up in green color when a device is placed on it and is charging. This is useful as you would instantly know if the device you have placed on the charging pad is put in place properly and is charging. The LED indicator can also blink to let user know about a problem.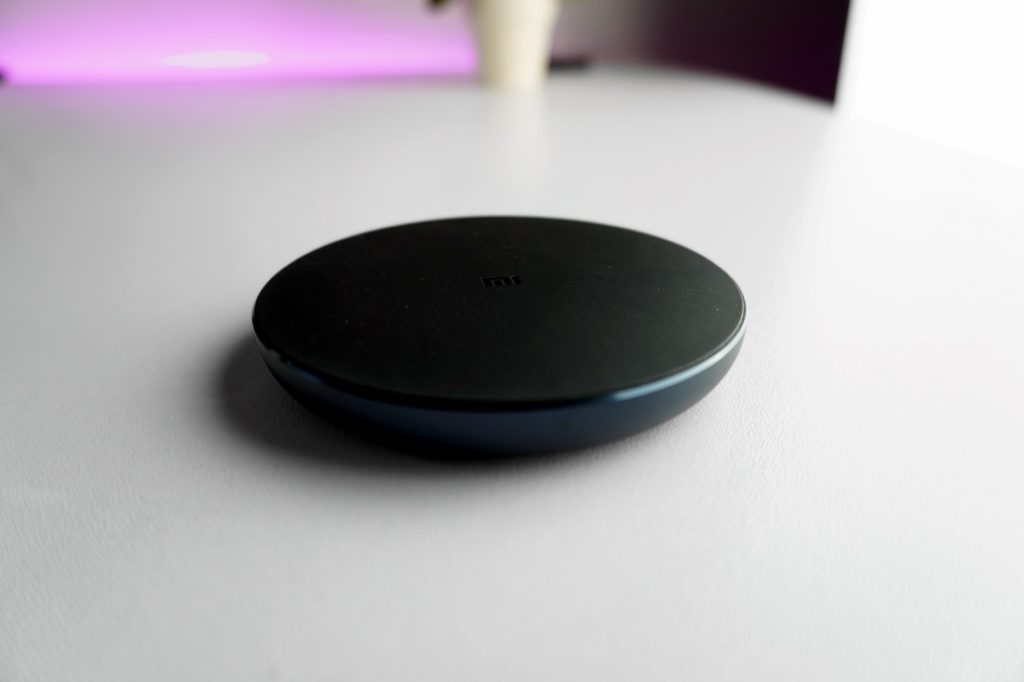 In the packaging you will find the charging pad itself, an instructions manual and a USB-C to USB-A cable. The USB-C side of the cable goes inside the charging pad while the USB-A side can be plugged into a computer or power adapter.
If you plan on using the charging pad with a power adapter, then do keep in mind that you will need to supply it on your own. Good thing is you can use any USB power adapter that you have lying free in your house. Any adapter that came with your iPhone or iPad should work just fine with this charging pad. Or you can order a USB charging adapter at a low price.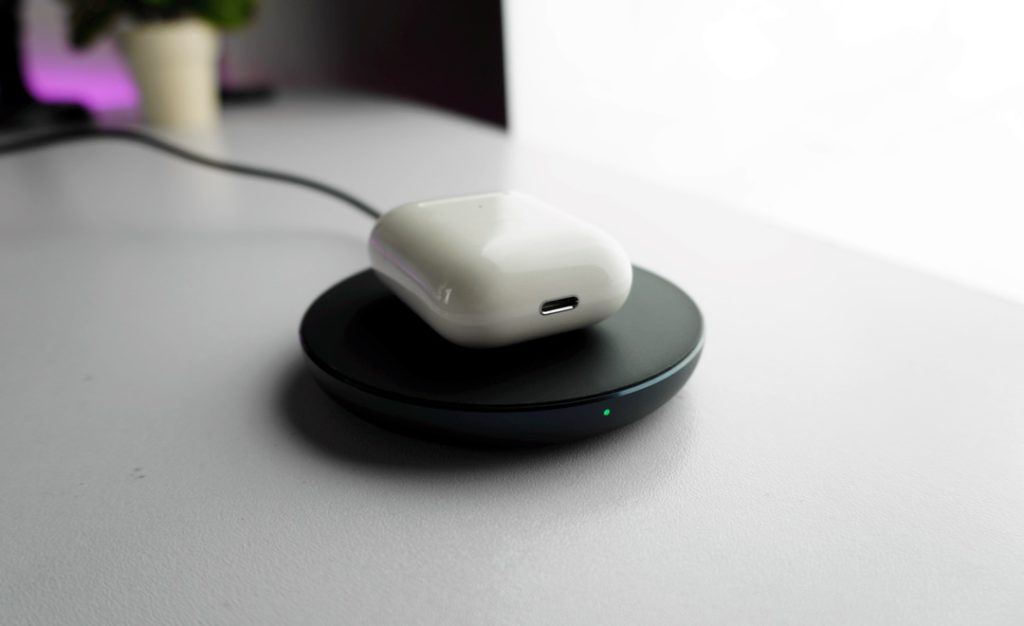 Overall I am very impressed with the build quality, performance and design of the Xiaomi Mi Wireless Charging Pad and would recommend it to any iPhone and AirPods user who is looking for a nice looking wireless charging pad.
What makes it even better is that it is available at a very affordable price of $17 at Amazon, which is a bargain for what it does.