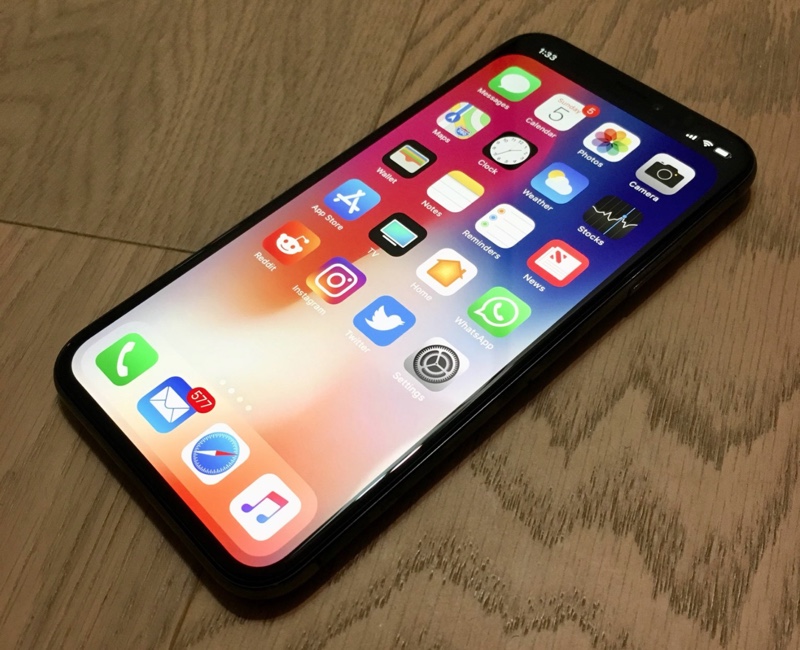 iPhone X's 'notch' has been the center of much debate with people criticizing company's choice of adding a notch in order to house the TrueDepth Camera System, sensors and earpiece. While most early adopters of the device have noted that after using the device for a while they have started to ignore it completely and forgot if its even there, many are insistent that is looks ugly.
If you are part of the second group, there's a clever trick that you can use to hide the notch, at least on the home screen. Here's how it works, you download and apply the wallpaper given below. The wallpaper has a black bar on top, which blends in with the black notch of iPhone X. While the middle part of the bar blends in, the sides display the cellular signals, time, WiFi and battery indicator just like normal.
The trick works pretty well and appears to hide the notch for those who truly hate it. However it also gives your iPhone X a Samsung S8 like look. If the 'notchless wallpaper' trend catches on then we might see many more of these soon.
Here's the 'Notchless' wallpaper that you can download on your iPhone X by simply tapping and holding on it. This is the original iPhone X wallpaper from the marketing material. When applying the wallpaper make sure you set the wallpaper as 'Still' and pinch out to make sure it fits the screen. (Wallpaper source: @AHuberman1 and @stephaniegolik)