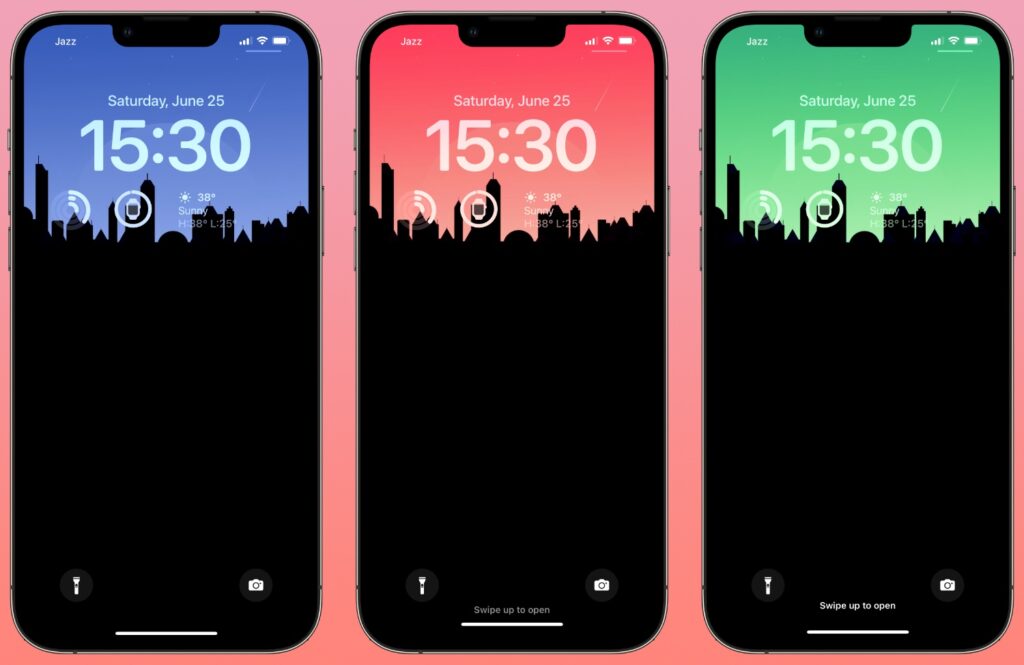 Are you looking to give your iPhone's lock screen a fresh new look? Then check out these amazing City Abstract wallpapers from designer AR7 who goes by the Twitter username @AR72014.
The wallpapers feature nice abstract design showing skyline of a city. Available in four different color options the bottom part of the wallpapers is dark, which looks absolutely stunning on iPhone's OLED display.
The upper part of the City Abstract wallpapers for iPhones comes in Blue, Red, Green and Purple colors.
All of the wallpapers shared below are available for download in high resolution and can be used on any iPhone model including iPhone 13 Pro Max, iPhone 13 Pro, iPhone 13 mini, iPhone 13, iPhone 12 Pro, iPhone 12, iPhone 11 Pro Max, iPhone 11 and more.
If you scroll further down you will also find the City Abstract wallpapers in a resolution that is suitable for home button iPhones like iPhone SE and iPhone 8 Plus.
To download these wallpapers simply tap and hold on them and save them to your device's photo library. From there you can apply these wallpapers to the lock screen and home screen.
City Abstract Wallpapers for iPhone 13, iPhone 12 and other notched iPhones
City Abstract Wallpapers for other iPhone models