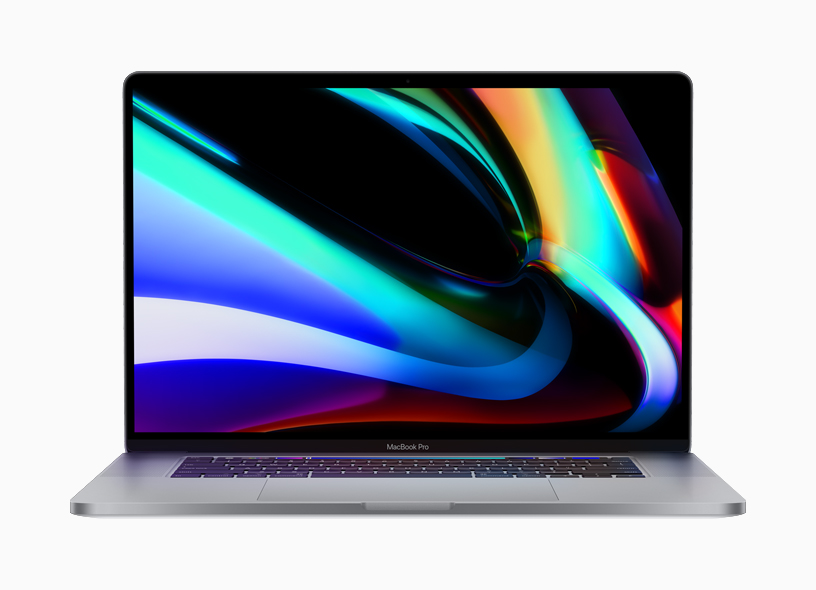 Last week Apple released the 16-inch MacBook Pro. Although the device was released without much fanfare it does comes with two new wallpaper images that are exclusive to this new model. The new 16-inch MacBook Pro wallpaper can be seen in multiple promotional images on Apple's website.
If you're interested in these 16-inch MacBook Pro wallpapers and want to decorate your Mac, MacBook, iPad or even iPhone with this exclusive wallpaper, then we have got you covered.
The colorful new light stream wallpapers come in two different variants. The first one that can also be seen in the official 16-inch MacBook Pro image above is predominantly blue while the other one is predominantly red. No mater which wallpaper you're interested in, you can download both of them below.
Because of their high resolution these wallpapers look great on almost all devices. I have been using them on my Mac, iPad Pro and iPhone 11 Pro Max and they look great on each of these devices.
Here you can find high resolution images for both blue and red lightstream wallpapers. Simply right-click on these images to download them on your computer. If you're on your iOS device, then you can download these images by long pressing on them.
If you're looking for some good wallpapers for your Mac or iPhone, then we recommend that you check out our full wallpaper coverage here. There you will find an extensive list of wallpapers of various types and sizes that will help you in improving the look of your devices.