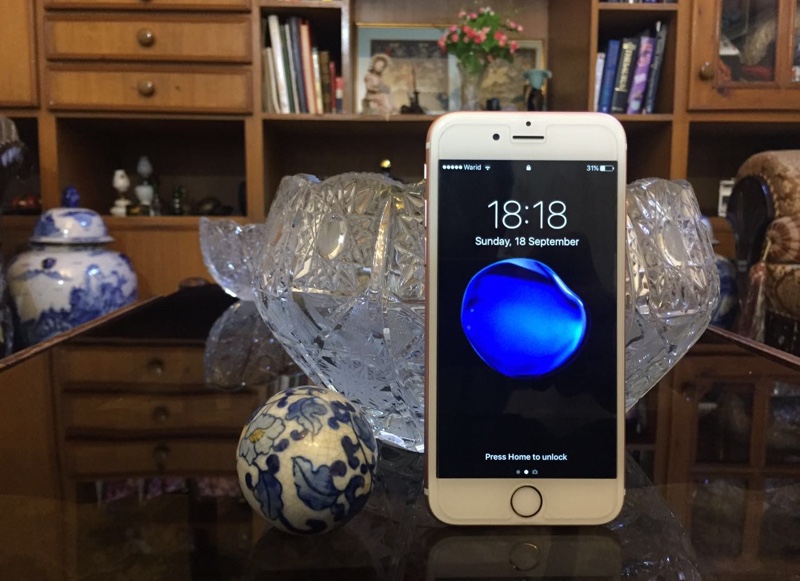 iPhone 7 has many features that users of older devices would want to have, however while we can't add water resistance or the new home button to our iPhone 6s we can still have the exclusive new Blob wallpaper on our devices. The blob live wallpaper that only comes with the new iPhone 7 can be on your lockscreen in blue, orange, purple, teal or magenta colors. Follow the steps below to add iPhone 7's blob wallpaper on any device.
Downloads
First of all download the iExplorer software, that is available for macOS and Windows as a free demo here. You can also use any other similar software however we will be using iExplorer for this tutorial.
You also need the live wallpaper, which you can download in your favorite color here: Blue, Orange, Magenta, Purple and Teal.
Process
1 ) On your iPhone open the Camera app, turn on Live Photo option and take a 'live' photo.
2 ) Next connect your iPhone to the computer using a lightning cable and launch iExplorer app. Proceed in Demo mode.
3 ) Now from the side pane click on 'Media'. Then from the list of folders go to DCIM > 111APPLE. Replace 111 with the largest numbered folder in the list. You have to find the live photo that you took earlier, so it will be located in the last folder. You will be replacing this live photo with the blob wallpaper.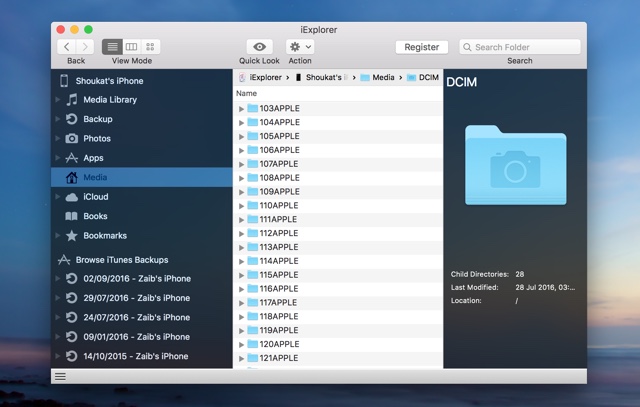 4 ) Once you have found the most recent live photo it should have two parts, one .JPG and one .MOV. The filename for both these files will be same. Now open the folder for Blob Wallpaper you downloaded from above and rename the .JPG and .MOV files in that folder exactly the same as the original live photo on your iPhone. For example if the photos on your iPhone are named IMG_8787.JPG and IMG_8787.MOV, rename the blob wallpaper files in this way too.
5 ) Now that you have renamed the files simply drag and drop them in the iExplorer window. iExplorer will ask if you want to replace the files. Simply click on the 'Replace' button.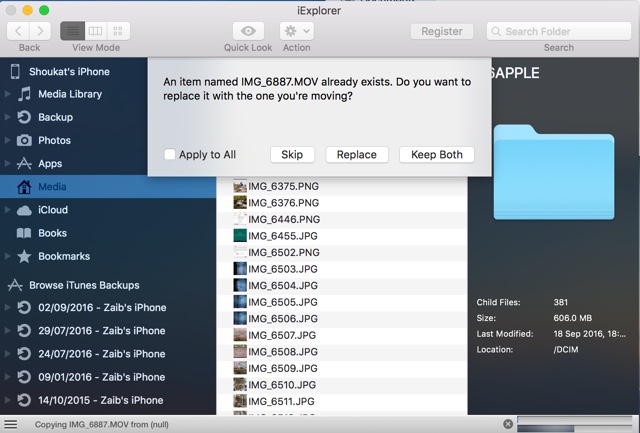 6 ) After the images have been replaced, there's just one more thing you need to do before you can apply the wallpaper. From iExplorer go to Media > PhotoData > Thumbnails > V2 > DCIM > 111APPLE > IMG_8787.JPG folder. 111APPLE and IMG_8787.JPG are examples, replace them with folder and image name appropriately. In IMG_8787.JPG Folder you will find 5005.JPG, rename the original Blob Wallpaper jpg as 5005.JPG (or same as thumbnail file on your iPhone) and drag it inside iExplorer window to replace it.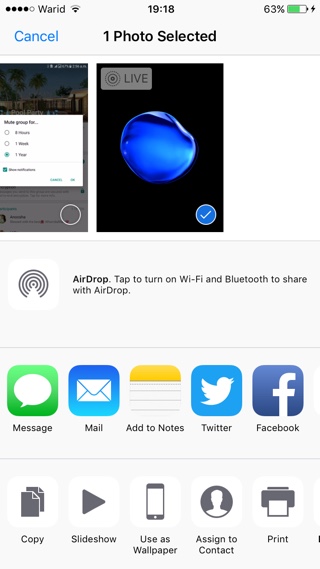 That's it. Simply unplug your iPhone, close Photos and Camera apps from the app switcher and launch Photos again. There you will find the new Blob Wallpaper, simply apply it.
(Source)
Disclosure: iOSHacker may receive a commission if you purchase products through our affiliate links. For more visit our privacy policy page.