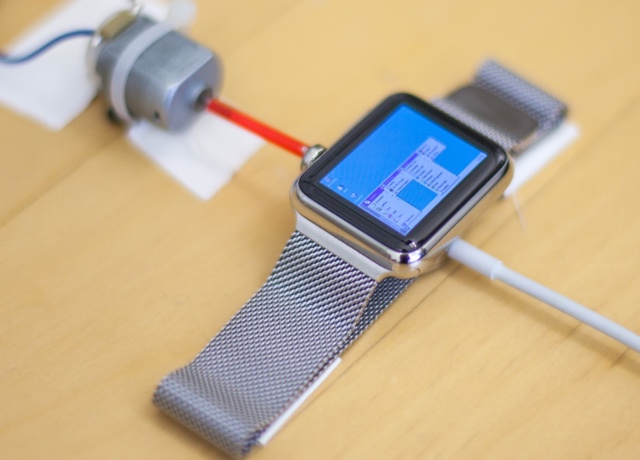 Apple Watch is a tiny computer that sits on your wrist. The device is one of the most personal devices Apple has ever produced that is not only capable of showing notifications but can also read health data such as heart beat, exercise and more. Even though it is small in size, it packs a powerful processor, RAM and internal storage that can beat any high end computer of the past. The device is so powerful that some hacker decided to install and run Windows 95 on it, and succeeded.
Youtuber Nick Lee has shown Windows 95 running in all of its glory in a video that we have embedded below. Lee is also able to move around the cursor and launch the classic start menu using the touchscreen. Even though running Windows 95 on an Apple Watch has not benefits whatsoever it is still an interesting thing to see. It also takes us to a nostalgic trip down the memory lane, especially for those of us who were born in the 90s and had their first family computer running Windows 95 or 98 operating systems. That's exactly why Lee did it as he explains in his blog post.
If you have spare time and want to give this project a try, then go to Lee's blog post where he has outlines steps that he followed to achieve this feat in addition to a github link with all the resources.