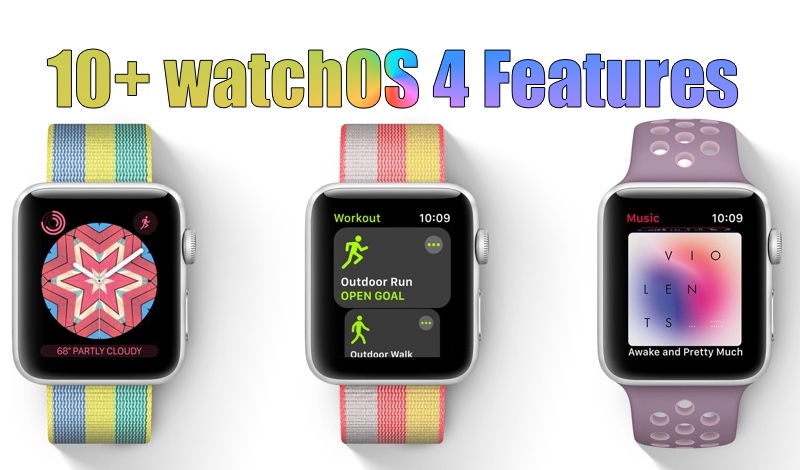 If you haven't upgraded your Apple Watch to watchOS 4, then now is the time to do so. The latest software upgrade brings tons of new features and improvements that are a must have for every Apple Watch owner out there. The best thing about these new watchOS 4 features is that most of them are available across the board and work with Apple Watch Series 0, Series 1, Series 2 and newly released Series 3.
Read on to learn about 10+ of the best watchOS 4 features that you cannot miss.
1. Flashlight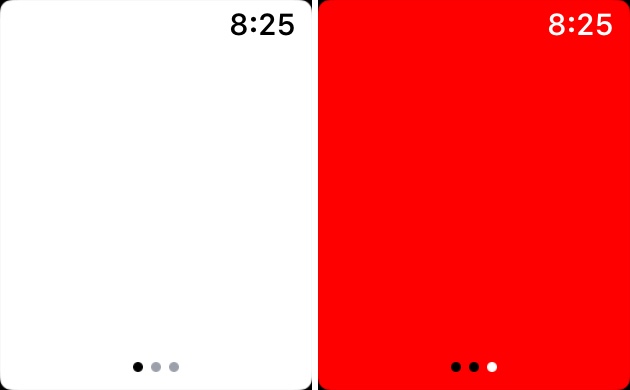 If I had to choose my favorite watchOS 4 feature, then that would undoubtedly be the new flashlight feature. For the first time Apple has added a useful flashlight feature that makes it super easy for users to see in dark without having to take their iPhone out of their pocket. You can access the Flashlight feature from the Control Center.
2. New watch faces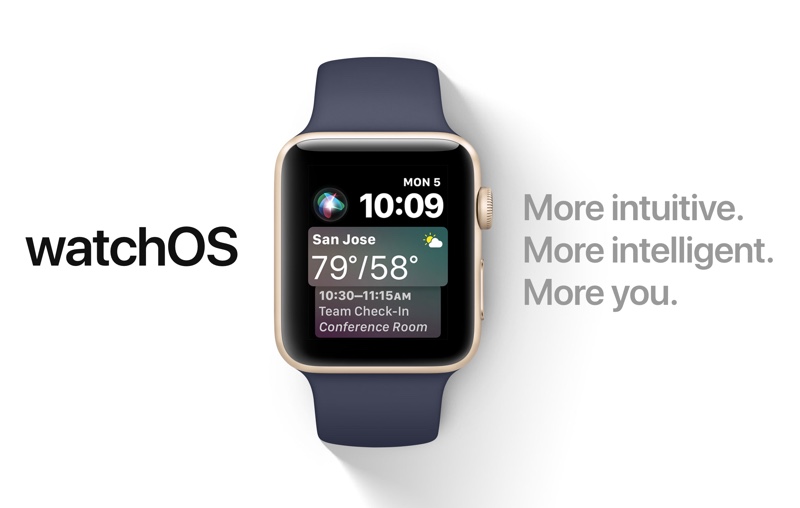 watchOS 4 brings 3 new watch faces to all watch models. These include the cute Toy Story watch faces, highly customizable Kaleidoscope watch face and the intelligent Siri watch face. You can customize and set these watch faces from your Apple Watch and through the Watch app on iPhone.
3. Better Heart Rate tracking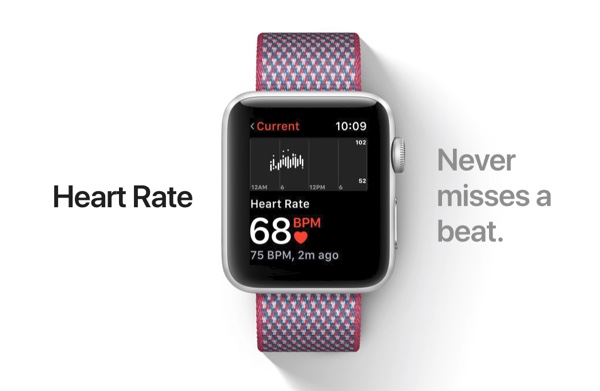 With watchOS 4 your Apple Watch will be able to measure your heart rate more effectively. It can measure your heart rate throughout the day even when you are resting, walking or recovering after a workout. Watch will also send you alerts when it notices elevated heart rates when you have been inactive for more than 10 minutes.
4. Home screen list view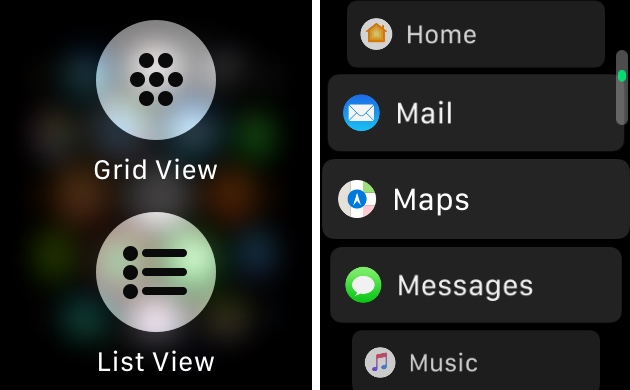 Don't like the Grid view look of the watchOS homescreen? Don't worry as watchOS 4 introduced the list view, which displays your apps in a list sorted by alphabetical order. This makes it super simple and quick to find the applications you are looking for. To change the view simply force tap on the homescreen.
5. Siri Talks To You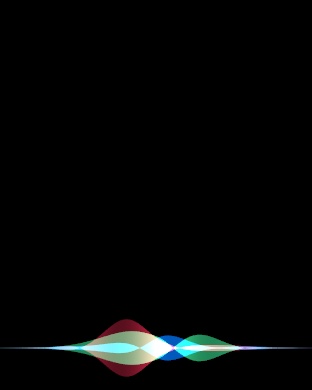 If you have a Watch Series 3, then you are going to love this feature. Siri can now talk back to you on the latest model of the Watch. Simply say the command and Siri will speak its answer to you. This wasn't possible until now but with Series 3 and watchOS 4 Apple has unlocked this feature, making Siri even more useful.
6. Music features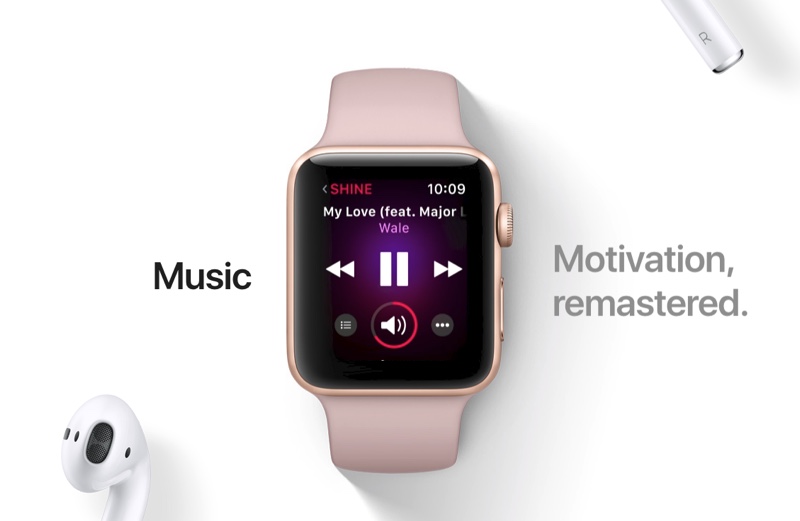 The Music app now has a card based UI which makes it easier for users to browse through their music library. It can also determine what songs you like to hear and store more of those songs on the Watch. Another cool feature of the Music app will sync the playlists created by the Apple Music to your Watch automatically.
7. Workout features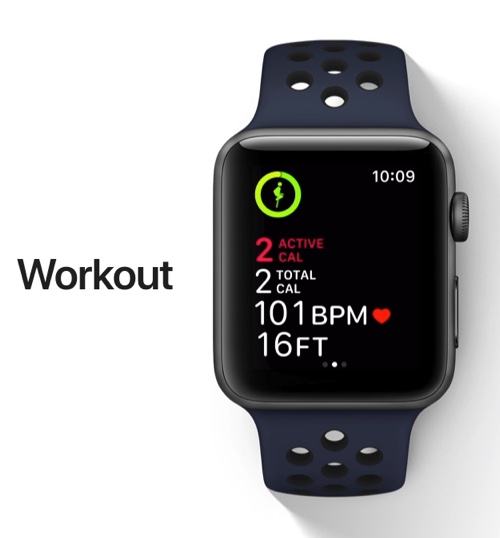 The Workout app got a major redesign making it easier to choose workouts with a card based UI. However there's more, it can now track calorie burn more accurately thanks to custom heart rate and motion monitoring. On watchOS 4 Workout app also offers enhanced swim tracking, gym equipment sync, ability to switch between workout quickly and automatic Do Not Disturb activation during workouts.
8. News App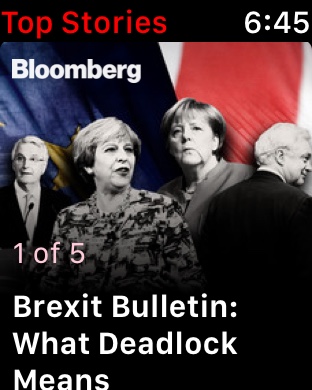 I never thought I would say this but the News app on the Apple Watch is pretty useful. The beauty of this little app is that it shows you five most important news stories from your News feed. You can read summary of the story by swiping up and read the next one by swiping left. It is a great way to catch up on today's updates while you wait for you bus or coffee.
9. Messages Complication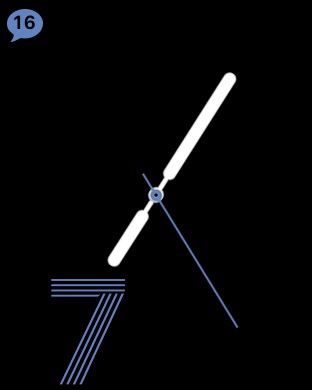 watchOS 4 brings a brand new watch face complication that tells you about your unread messages. You can add this complication on any watch face of your choice and stay up to date on how many unread messages are in your Messages app.
10. 3D animations for achievements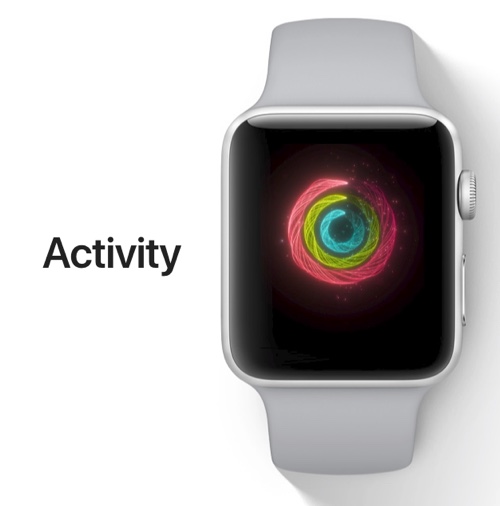 The animation you see after you complete your Activity rings has been redesigned to have a 3D effect, which looks much better than it did before.
11. Ability to make phone calls by entering number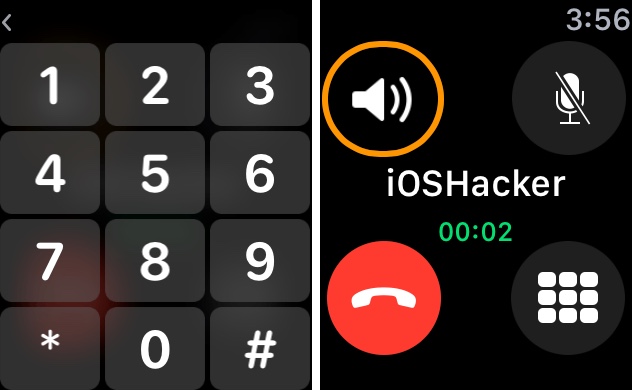 No matter if you have an LTE Watch or not, you can now make phone calls on your Apple Watch by entering a number. Previously users were limited to contacts saved on their device, however now they can not only enter any number but they can also access the keypad to interact with calls that require them to press keys. Simply press on the Keypad button on the Phone app to access the keypad and also press on the on-screen button to access keypad.
12. Intelligent stand up and breathe notifications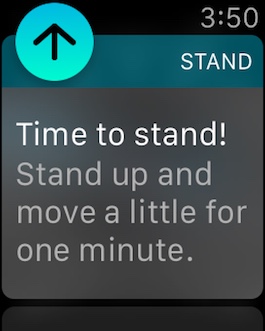 Apple Watch's stand and breathe notifications have been particularly annoying when they appeared at times you cannot meditate or stand up, for example situations like when you are in a car. With watchOS 4 Apple has fixed the stand up and breathe notifications making them more intelligent, so they don't bother you inconvenient times.
Bonus: Wi-Fi toggle and network info

While you will not find this feature on watchOS 4, it will soon be making its way to Watch models with watchOS 4.1. Apple has finally added a new Wi-Fi toggle on Series 3 with LTE, making it possible for users to turn off the Wi-Fi setting when they are on cellular. watchOS 4.1 will also display Wi-Fi SSID information on the Control Center. (image via)
So these are some of the best watchOS 4 features that many users don't know about. If you are still on the fence and have yet to decide whether to upgrade to watchOS 4 or not, then these features should have convinced you to finally update. Do let us know about your thoughts in the comments section below.
Disclosure: iOSHacker may receive a commission if you purchase products through our affiliate links. For more visit our privacy policy page.