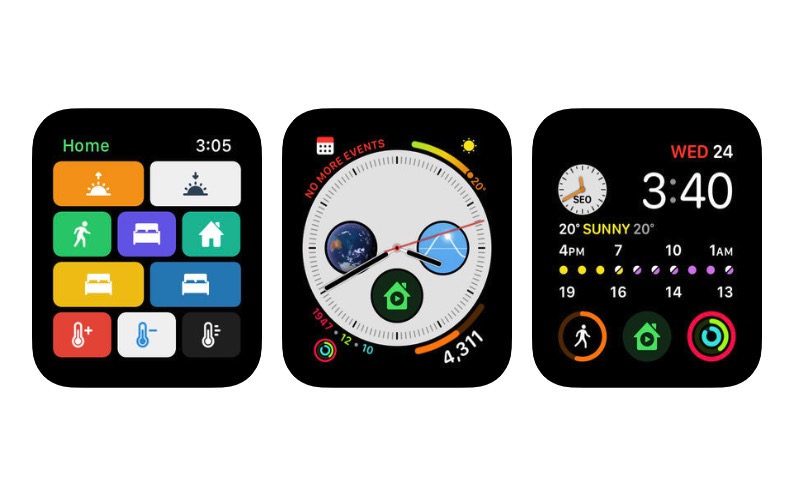 If you use Home app on the Apple Watch to control HomeKit accessories, then you should be aware of its limitations. The Home app can be slow on older Watch models and due to its large card based design it can take a while to go through the list of accessories and scenes. Perhaps the biggest drawback of the stock Home app on watchOS is the fact that it does not give users access to scenes through watch face complications.
A new watchOS app called HomeRun presents itself as a great Home app alternative for HomeKit users. This app allows users to fully customize the way it looks on the Watch by offering the design feature on the iPhone version of the app. You can create 'tiles' for different scenes and arrange them just the way you like. The UI is also thoughtfully designed and gives users access to many scenes on the main screen at once without requiring them to scroll through lists and menus. It also allows you to choose how many tiles you want to have in one line giving you the choice between one, two or three.
You can also customize the way each tile looks by choosing a unique and recognizable color as well as choosing a glyph. All this can be done quite easily from the iPhone version of the HomeRun app. Once you are created a tile for a scene you can also add it to your favorite watch face, and turn it on or off without having to go through any app.
HomeRun app is available in the App Store for $2.99.