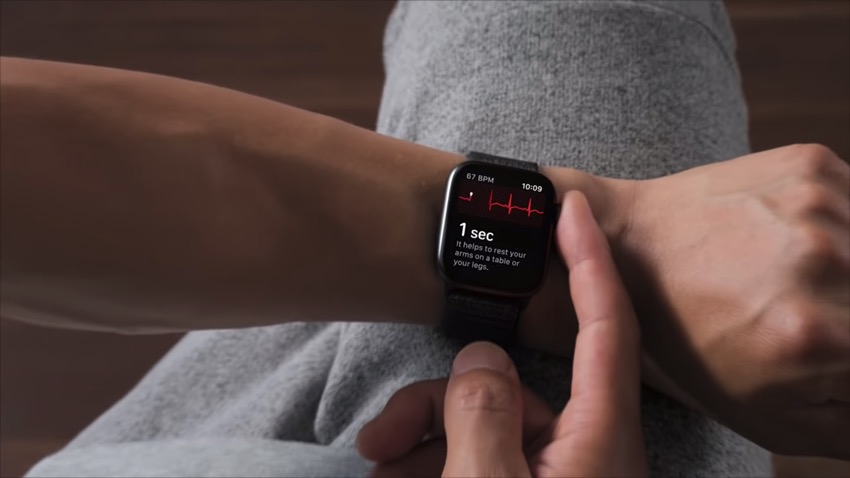 Apple Watch Series 4 is one of the most exciting products Apple announced at its September media event, and now that the device has launched and is living up to the hype, we are extremely excited for one of its biggest to launch later this year. Yes, we are talking about Watch Series 4's ability to take ECG or electrocardiogram. Apple Watch Series 4 is the first ever FDA cleared product that can be purchased over the counter and used at home to take ECG readings.
Apple says the feature will launch later this year with a software update however it looks like this may not be the case for those in the UK. 9to5Mac asked the Medicines and Healthcare products Regulatory Agency (MHRA) in the country how long it would take for Apple to take approval for Watch's ECG feature in the UK.
The process for getting the approval with the MHRA isn't that complicated as mentioned in the statement below.
ECG devices for self-monitoring are classified as class 2a and the manufacturer will require a Notified body to carry out a conformity assessment. The most common assessment route is by audit of the full quality assurance system.
While this sounds simple enough the problem is Apple will need to carry out a clinical investigation that is designed to test the effectiveness of the device to make AFib detection. Apple would have already carried out this type of investigation so one would assume they could just hand over the data and get the approval. Well its not that simple as they are required to notify the MHRA in advance (60 days prior) of carrying out the study.
You may need to carry out a clinical investigation as part of the process to obtain a CE marking for your medical device. You must inform MHRA if you are planning to do this at least 60 days before starting your investigation [providing] some basic details about the investigational device, the intended population, the type of study, and estimated application date.
After these 60 days Apple will be able to start the study and then carry out the study, which can be a lengthy process spanning to up to years.
The last factor could be the most time consuming and could potentially add years onto the CE marking process.
There's still some hope for the UK Apple Watch Series 4 users as the report also points out that Apple could have taken its permission from another EU country and that approval will also be acceptable in the UK as it is still part of the EU.
For example the report cites German cardiologists who says CE certification could be obtained in Germany relatively quickly.
Disclosure: iOSHacker may receive a commission if you purchase products through our affiliate links. For more visit our privacy policy page.