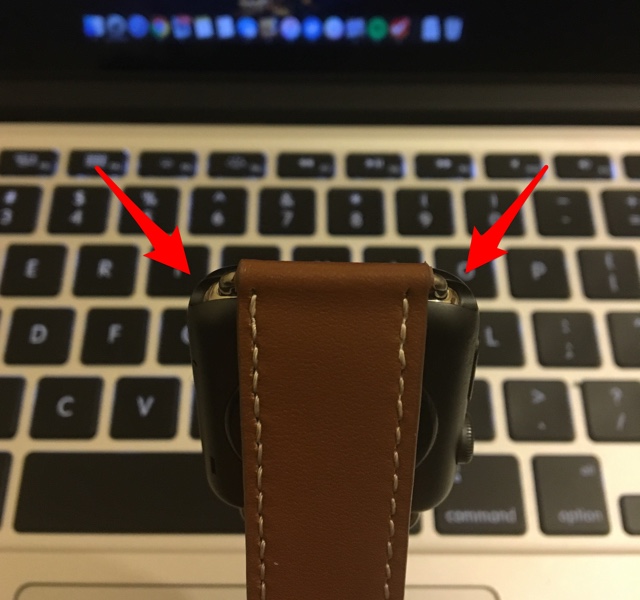 Recently I ordered a new Apple Watch band from Amazon. Since I own a 42mm model, it only made sense to order the one made for this particular model. I chose the one I liked, added it to my Amazon cart and made the payment. 12 hours later I realized that I had accidentally ordered a 38mm version, and by this time it was too late as Amazon won't cancel my order since it was being prepared for dispatch. I was told that I can return the item once it has been shipped, which was kind of sad as I wanted to use the new Watch band at an upcoming event.
A few days later the Watch band arrived, and instead of returning it right away I decided to open the package and see if the smaller band fits my 42mm Apple Watch. To my surprise the band fitted nicely and actually looked really good. The only noticeable thing that gave away the fact that the band was small and meant for the 38mm model was that the band ends covered less area than was available on the watch. Meaning when you put the 38mm watch band on a 42mm watch, there will be small yet noticeable empty spaces on either sides of the band ends (as marked with red arrows in the image above). The empty space is only noticeable if you are looking for it though, and will not be visible to others.
While you can also use a 42mm band on a 38mm Apple Watch model, the band ends will stick out of the watch, which may look weird. Its possible but not recommended.
We are obviously not recommending you to purchase a smaller or larger strap than your Watch's size, but if you have one already it might be a good idea to try it on with the Apple Watch it may not only fit but might also look good.
Also read: You Can Use 38mm And 42mm Bands With 40mm And 44mm Series 4 Watch Respectively
Disclosure: iOSHacker may receive a commission if you purchase products through our affiliate links. For more visit our privacy policy page.